The Most Inspiring Black Women on Twitter (Continued...)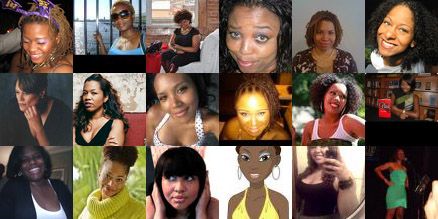 This is a continuation of our list of most inspiring Black women on the popular social networking site.
Find part 1 here.
@helena_andrews
Why We Love Her Timeline:
@helena_andrews was able to take the travails of young professional womanhood and translate them into a hilarious memoir. Follow to keep up with her burgeoning career as an acclaimed author.


@huny
Why We Love Her Timeline:
Meet the woman behind some of the flyest web design you'll ever see. Her wit will brighten your timeline, and she's always repping for the "thick snacks."


Why We Love Her Timeline:
You'll get many things from poet @basseyworldlive, but above all you'll always get the truth. She's disarmingly candid about her personal struggles with depression and mental illness. And every day @basseyworldlive reminds us that because she has survived, we can too.


Why We Love Her Timeline:
She runs one of the most respected blogs in Black music. @buttababy keeps us up on the music that will soothe your soul and set your spirit on fire. Good music still exists, and @buttababy will make sure you hear it.
@jeangreasy
Why We Love Her Timeline:
She's a hip hop legend in the making who's never been shy about interacting with fans and foes. @jeangreasy's timeline is a smorgasbord of ambition, humility and irreverance, and we can't get enough.
@angelonfire
Why We Love Her Timeline:
Her fairytale internet success story will inspire you to follow your passion. @angelonfire is an all-around dope chick with incredible style.
@rosettathurman
Why We Love Her Timeline:
@rosettathurman is a bonafide expert on all things internet who uses her knowledge to make a difference both on and offline. Her timeline is full of useful advice for those looking to make a mark on the web.
@blacksnob
Why We Love Her Timeline:
Twitter would be less fun without @blacksnob's healthy dose of snark. Twitter makes her political commentary even more pointed (read: simultaneously thoughtful and hilarious).
@salamisah
Why We Love Her Timeline:
Academics are often criticized for neglecting the needs and concerns of the real world. @salamishah uses her academic training for harrowing work for rape survivors.
@harrislacewell
Why We Love Her Timeline:
A renowned social scientist, @harrislacewell continually reminds us to take a look at the facts no matter how unsatisfactory they may be. Her brilliant analysis provides an exemplary example for what a contemporary Black intellectual should be.
Why We Love Her Timeline:
She's a relationship expert who takes time to answer questions on practically every topic under the sun even while in the middle of writing her second book.


Why We Love Her Timeline:
If you're following @bevysmith, you're having fun. The original gal about town shares her keys to fabulous living.
Why We Love Her Timeline:
@AliyaSKing is a seasoned author who gladly mentors young writers. Even though she's an industry vet with stories for days, she loves her craft and her tweets show it.
Why We Love Her Timeline:
@thefabgiver reminds us of the importance of giving back. Her tweets are humbling and uplifting.
The internet opened doors of opportunity for many women of color. @niche used her social media expertise to secure consulting positions with major brands like Pepsi.