Girl Please: How Do You Define a Good Mate?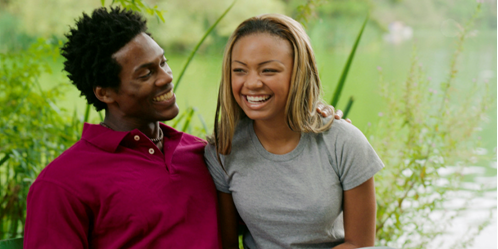 A few weeks ago I wrote this post
Girl Please!!! No Wonder You're Single
about women reevaluating their selves when searching for a man. We often feel because we hold certain accolades and accomplishments we deserve a specific type of guy. We sometimes feel because we look good on paper that automatically equates to us having a "good man." The post was met with a lot of controversy. One young lady's comment stood out and inspired me to write this post and question how we define a "good man" or a "good partner." The young lady stated
"Everybody has standards."
If a man can only want a certain type of woman, we can want a certain man. If anything needs to change,
maybe we need to redefine what a good man is.
What good is a man with degrees and wealth if he would be spending your money and sleeping with the nurses while you're in a coma?
Maybe good man should be defined by the strength of his character and his willingness to love you, even you're unlovable.
You might be surprised to find someone in your life who already loves you like that."
She made some valid points. What defines a good mate (partner)? We all have different tastes, standards, and requirements. We all have our "list." I would like to know how you define a "good man (partner)?" What qualities must be met to be defined as "the one"? What qualities do you determine are a "bad man (partner)?" What are some of those things on your "list" that are negotiable? Which ones are non-negotiable? Think about it?
Opinionated, educated, motivated, and dedicated; Stacy Australia isn't afraid to say what she means and mean what she says. She strives to utilize her writings to make this world a little more enjoyable. Her writings are a little of her, a little of you, and a little of the world. Take this ride with her as she travels the road of the many writers before her. Reflect with her as she talks about love, relationships, family, pop-culture, spirituality, sex, and everything in between. Get to know this 20 something Southern Belle as she sips on her sweat tea mix with lemonade while jamming on her IPOD with a pen and paper on her lap. (www.naturalbloggingsofayoungsocialworker.blogspot.com) (http://twitter.com/StacyAustralia)