Staying the Course: How to Become a Happy Black Woman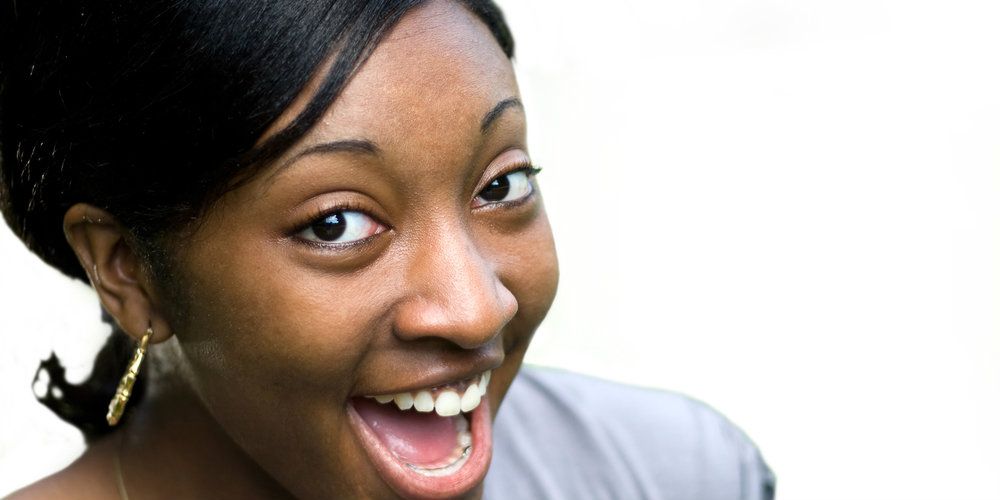 Life can be filled with challenges and conflicts, but how you handle them can determine how successful you become. It is during these difficult and trying times that our true character is revealed. We women are more resilient than we know. Put our backs against the wall and you will see.
Think about women that in the face of fame have overcome adversity in the public eye, yet continued to thrive- Jennifer Hudson, Venus and Serena Williams, and Elizabeth Edwards to name a few. Kylie Minogue, Olivia Newton-John and Robin Roberts are examples of women who have had to overcome breast cancer. Life will undoubtedly deal hands laden with trials and tribulations, just as sure as those of happiness and joy however all adversity is not bad, with these challenges of difficult times comes the opportunity to reinvent and introduce positive things.
I heard an old saying, "In life you've got to play the game with the uniform you've been given." What I took from that is that you have to suit up and be ready for whatever comes your way. Be prepared for it and face it in the proper attire. I have learned that there are few guarantees in life; yet, life itself guarantees living. Living a rewarding and fulfilling life is only a fraction of what you can do. We are women and that in itself speaks volumes for mankind. We were created to endure.
I didn't say we were superhuman, although many would like to believe. It's okay to cry, feel momentarily weak, search for answers, not know the answers, get tired, get upset, have needs, have wants, and all that other stuff that makes us women, naturally emotional beings. But from the very beginning, the Creator knew to equip or bodies and minds for this thing called LIFE. We speak life, we bring life forth, we mold and change lives. We endure!
Through the overcast and gloom, you must be able to see the good in situations presented and capitalize on them. Years ago when I first moved to Atlanta and was heavily involved in volunteer work, I met a woman that had been previously been a hospice patient. You are thinking the same thing I was thinking. Hospice? Doesn't that mean the end? That death is inevitable? Well, she was sent to hospice to live out her last days but over the course of a few months a miracle happened. She got better.
The doctor's word wasn't the last. As I listened to the miracle that stood before me I could clearly see that it was her will to live, she had so much fight in her, coupled with her love for music and the arts that kept her holding on. I was absolutely amazed that this fragile woman, with such a warm and caring spirit would spend the rest of her life sharing what she loves with others, bringing joy to other people's lives in spite of her own circumstances. She capitalized upon her adversity.
We all are equipped with the tools to handle adversity. You've got to dig deep, search within yourself, and find the inner woman that can be all, endure all, and sustain all. That woman lives inside each of you. You are woman and I hear you roar!!
---
Skyy Banks is an author and freelance writer who is a native of Arkansas and now calls Atlanta, GA her home. Banks enjoys reading, writing, and traveling. Banks uses her writing as a platform to encourage her readers to explore taboo subjects and engage in dialogue to find solutions. She is a self-motivated woman and knows the world is waiting for her greatness. "The only limits are the ones I place upon myself; I don't have any."