Pleasurable Positions: Spice Up Your Sex Life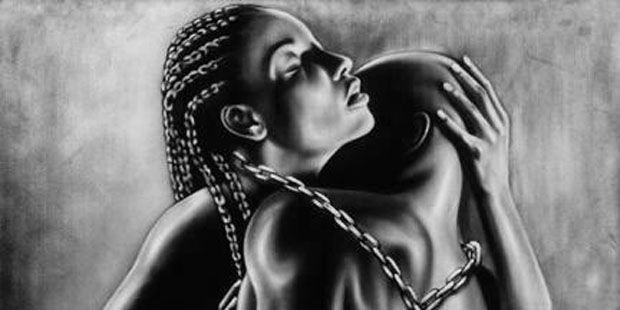 Every now and then, it is easy to fall into a dull sex routine. If you don't know what I am talking about, high five girl, but if you do know what I am talking about, it's time to turn up the heat. One of the best ways to add fire to the boudoir is trying new positions. It can be just the thing to add adventure, fire, and desire. Here are several positions that you can bring out of your bag of tricks. Be sure not to give them all up at once. Throw a new move in every now and then so that you keep your boo guessing about what you will do next.
The Huggie Bear
This is a fun position that allows you to watch the action and be a part of the action, which is great for the voyeur in you. First of all start with your guy sitting on a chair/bed (his feet should be firmly on the ground) with his knees bent and his legs slightly spread, he should be leaning back with his arms outstretched and resting on the edge of the chair/bed. Now comes the good part, straddle him. Face him and lower yourself onto his penis, while holding on to him for support. Keep your knees bent and feet flat as you move up and down. Work it!
Deep Stick
If you are the type that likes it deep, you will love this move. Lie on your back with your legs resting on the shoulders of your partner, who will enter you from a kneeling position. Now your partner can penetrate with everything they've got. What's fabulous about this position is that is can be done almost anywhere and everywhere. Have pillows handy just in case you need to make up for any genital distance.
The Screw
You can never go wrong with the screw; the name alone turns up the heat! You lie on your side at the edge of a bed or kitchen table (or wherever you want to get down) while your partner enters you from the edge side. It's all about how you rotate. The rotated penetration angle is what gives this position its name and title as one of the hottest positions around.
Lap Dance
This is an oldie but goodie, because there is nothing finer than giving a good lap dance. It is one of the top positions that I have my clients do. Think about it, if a lap dance takes a turn into hot passionate lovin', you will be crowned a Queen. Wear your sexiest lingerie and play some seductive tunes. Use a chair and then straddle him as you lean back. Tease and play as you slowly begin to extend your legs, one at a time, until your ankles are resting on his shoulders. Proceed with intercourse. You go girl!
Downward Dog
Who says the downward dog is just a yoga pose? Men tend to love doing it doggie style, so this is a good one to incorporate into your repertoire. You will lie facedown on the bed with your hips raised, use a pillow if you plan on going for awhile or you will be so uncomfortable. Your man will enter from behind, which will enable him to thrust deeper and hit the hard-to-reach pleasure zones which need some love too.
Yolanda Shoshana is a multi-platform media personality: courtesan coach™, lifestyle guru, wedding officiant, columnist, televison/radio host and speaker known as the "Luscious Lifestyle Diva". Her passion is helping women with their own love, sex, and magic.
www.lusciouslifestylediva.com