Are You Your Sister's Keeper?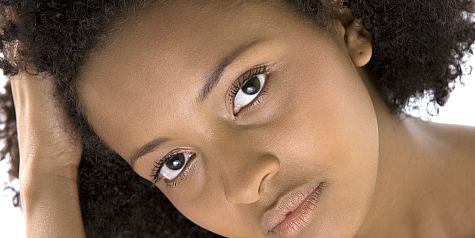 ForHarriet.com is launching the My Sister's Keeper Project in order to spread the word about the necessity of mental healthcare in our community and affect more women.

Last week, I was inspired to write
this letter
to the For Harriet community after a particularly affecting Twitter exchange. In the letter, I proposed Black women come together to provide each other mental healthcare referrals and resources. Since that post was published, we have received a number of responses, and I truly appreciate your help. However, it has occurred to me that we at For Harriet can do more.
Why?
Only 1 in 3 African Americans who need mental healthcare receive it (1)
. We often make mention of the emotional baggage that we, as Black women, carry, but these discussions are rarely transition to promotion of concrete solutions for emotional wellness. Furthermore, the black blogosphere often makes the mental instability and emotional trauma of Black women the butt of the joke (see: videos of former actress Maia Campbell or Marta Girl).
Though this project will not eliminate challenges in access and affordability (though we will try), we can make headway in dismantling the fear and shame that accompanies seeking treatment.
What?
We are assembling a directory of recommended mental healthcare professionals around the country as well as resources for women experiencing mental illness and emotional trauma. For Harriet will also publish regular features for the My Sister's Keeper Project including essays, Q&As with mental healthcare professionals, tweet chats and more.

Get Involved
Contribute:
Send psychiatrist and psychologist recommendations to
mentalhealth@forharriet.com
. In addition we're looking for the websites, blogs, books, movies, podcasts etc. that could be of encouragement to women enduring emotional trials.
Blog
: Let your readers know about the My Sister's Keeper Project or your own experiences with mental illness or therapy. Send us the link, and we will post it her and on the My Sister's Keeper section of
Voices Lifted
.
Share
: Honesty is the key to wellness. Share your own mental health experiences with your Twitter followers Facebook friends, and feel free to share this post and others in our My Sister's Keeper series on Twitter.
As usual, if you have something to say about the project or mental and emotional health, feel free to
submit a piece
to For Harriet.
In a few days, For Harriet will celebrate 6 months of existence. This is a time for me, as the founder and editor, to reorient our priorities as a digital publication. This will be one of our primary focuses entering the new year.
Lastly,
your donations
help to keep For Harriet running. If you have $5 to spare, we would truly appreciate your
support
.
For more information on the My Sister's Keeper Project email us at
MSKProject@forharriet.com
.
-Kimberly N. Foster, Founder & Editor in Chief
1.
http://www.womenshealth.gov/minority/africanamerican/mental-health.cfm
Writeups on The My Sister's Keeper Project
The Write Curl Diary