Reclaiming Your 'IT' Factor!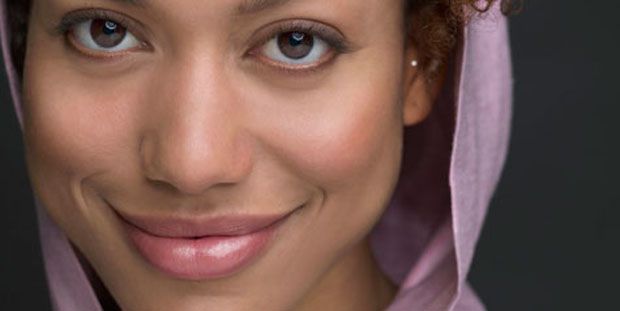 I remember when I was a freshman in high school how painfully shy and introverted I was, due in part, to the fact that I was very thin and waif like--A Black version of the pencil stick model, Twiggy, without any of her fanfare. Feeling unworthy in the presence of my classmates, I only allowed a select few into my realm of frienships. One of the chosen was a fellow I'll call Willie.
Willie was a comedic fool. A total cutup. In the school's library where quiet is mandated, Willie would keep me in stitches with his outrageous pranks and antics. He wasn't just fun to be with, he unknowingly helped me to feel like I belonged. An aspiring artist, one day,Willie took out a pad and asked if he could "draw" me. Surprised, but pleasantly so, I asked him "Why, why me?" His response was simple and direct " Because you're pretty."
Willie and I were true buddies. There wasn't a reason for me to doubt his sincerity. That moment in time led me to think that, perhaps, there was something about me, in spite of my lacking certain physical attributes the other girls got way back in grade school! As an adult, I've come to know my truths simply by living and learning from life experiences.
I am beautiful and not just in a physical sense. I am beautiful because I am accepting of who I am. It doesn't matter what you do. Who you know. How talented you are, or even how your life has turned out to be... you can only do you and that's a good thing. The key is not to let others obscure your "it" factor. We all have something different inside of us that no other person in the world has and that's what makes us unique and others want to know us!
Over the years, women have come to me seeking counsel on life experiences. I encouraged them to find their light. That part of themselves that for whatever reason, they have forgotten to allow to shine. It is a journey of sorts to "Becoming". Sometimes validation come in the form of friendships. Other times It's out of ones' own experiences. Rediscovering our self worth and redefining who we are can become a challenging journey to self-awareness.
Take heart and embrace the journey.What is it about you that causes others to take notice? Is it your intellect? Your culinary skills? Your drive and ambition? Your compassion for others? As I'm writing this I'm staring at two self portraits of me done in later years. The sketches by a professional artist were free of charge because he wanted to capture that 'something' about me. My friend Willie would have gotten a kick out of that!
What is your essence? That factor that draws others to seek out your presence? Once you define the special thing that makes you, you? Turn around and offer it freely to others. And always...
Be kind to yourself.
Clara Freeman is a nurse, freelance writer and blogger. A former nurse advice columnist, she is also an advocate for women, children and the elderly. For more of her motivational messages visit http://wisewoman2.wordpress.com