These Cases Are Not Cold: Forgotten History in the Deep South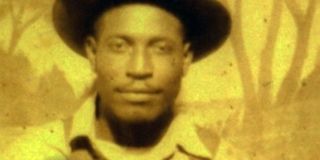 Two weeks ago,
60 Minutes
presented the
story of Louis Allen
, whose murder is being investigated under the FBI's Cold Case Initiative. Five years ago, when the Bureau began the project, I was beginning my book,
If Sons, Then Heirs
, with a long-hidden lynching at its emotional center. Like the great-grandfather in my book, Mr. Allen was a law-abiding owner of his land and various businesses.
Allen's tragedy began when he witnessed the murder of another black man by a white state legislator and was pressured not to tell. Unable to stand the silence, Allen did, in fact, talk to federal authorities. Soon after, the sheriff in Liberty - real name, Liberty, MS - came to drag Allen out of his house at night. He beat him, smashed and broke his jawbone with a flashlight, and took him to jail as Allen's young son watched. Allen was released, but later murdered at the cattle gate to his land. His son found him there, under his truck.
This case and the thousands others we'll never bring to justice really did and still do reverberate as what some psychologists are calling "racial battle fatigue," by violating, without recourse, so many boundaries: the body, mind, and spirit of individuals and families, family privacy, security, and memory, community sense of viability and power. And land.
"Check your damn fences." It's how my character, King Needham, tried to talk to his family about their wholeness and integrity.
Like a feudal lord, Needham made himself in evidence everywhere on his land at all times. He and the boys and Selma and then Bobo, together with King's brother Richard and his family, and Amos and Mary's children who came to stay in summers, invested each acre with their presence: their ploughs, threshers, mills, hitches, wagons, and trucks; their homemade blacksmith operation; their mules and mare, the nanny goat and kids, the big brown-and-yellow milk cow the brothers share, the chickens that laid green-and-white pullet eggs; their voices, halloed over the machinery, improvised song in time to the implements and changed with the rhythm of the season; the stench of their fertilizer and the whiff of brown creek water that collected behind their sticks-and-stone dam and ran through ditches across the new orchard; the hum of bees there and in flowering vines that intersperse with brambles, and the hive boxes they installed at the edge of the South field. Whatever they could buy or claim, stamped Needham into each tidy corner.
Scholar Jan Carew calls it a "total war" that was waged on the post-Civil War generations: legal, cultural, and physical intimidation and force, up to and including, murder. Fifty years later, Louis Allen's son still fights for his father's case to be prosecuted, and my character's voice reverberates in his great-grandson's head. If we forget them, it's like killing them twice:
As Rayne stepped between of fair-to-middling raised beds structures, King's old phrases came to mind, almost as if Rayne had been there to hear them himself:
Know your boundaries, boys; what am I talking bout?
Before breakfast or after supper, Selma said, the towering King, his son who died in the war, and Jones traced the periphery of the land. In this way, eight or ten acres a day, they maintained each area. They policed the weeds, disrepair, insects, varmints, neighbors. By the end of the week, they'd circled the farm. Bobo remembered King carrying him on these jaunts as a toddler: in his arms, on his shoulders, in a sling over the big mare mule.
Gramma Bett used to say: Little by little hen drink the water.
A day off on Sunday and do it again.
Think with your feet boys
, Bobo quoted him.
Think with your eyes, boys, your ears; taste and see. We gonna notice what other men miss—Pay attention, boys!
It was the only way to keep the land.
It's not only enough to remember how they died, but also how they lived. Louis Allen would not keep silent. The integrity of that gives us encouragement in our own times. And we need it, because in our communities and families, the injustice of these cases has not grown cold.
Lorene Cary's
new novel,
If Sons, Then Heirs
(Atria Books, April 2011), recounts a love story for our time while exploring a searing racial history that haunts—and impoverishes—its unforgettable characters. Publishers Weekly calls it: "an absorbing and moving tale." Cary's other books include: the best-selling memoir Black Ice, an American Library Association Notable Book for 1991 often taught in colleges and high schools; The Price of a Child, a 1995 novel chosen as the first One Book, One Philadelphia selection; Pride, a contemporary novel, and FREE! Great Escapes on the Underground Railroad, a collection of true-life stories for young readers, published in 2006.
Cary's essays have appeared in publications including
Newsweek
,
Time
,
Essence
, and
O Magazine
. She lectures nationwide and has received five honorary doctorates. She also serves as president of the Union Benevolent Society.