When Fat Chicks Give Better Head: Fatphobia and Slut Shaming in Popular Myths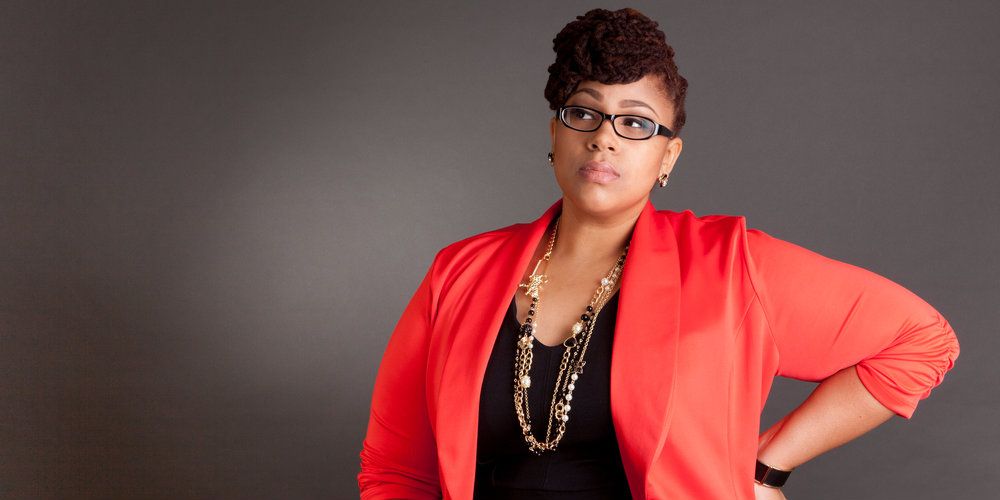 I did a post on Bitch called "Unicorns, Better Head and Other Myths" in which I briefly brought up the commonly-held belief that fat girls are better at blowjobs. Namely because they have such low self-esteem that they're grateful for the opportunity to get anywhere near a dick, so they get really good at it. This myth is recognizably heterosexist and cissexist in that it refers solely to fat girls' relationships with cis men's penises. But since that's the common usage, I'm going to talk specifically about the act of giving a cis guy a blowjob.
Blowjobs and I have a complicated relationship, and that has a lot to do with me being fat. See, I'm good at giving blowjobs. Really good. I make men stutter, I produce euphoria that lasts hours after I finish swallowing, I learn quickly and I love doing it. I'll go down in an instant if I like someone, not because I'm trying to get guys to like me or really do much more for them–it's because I like doing it, it gives me pleasure. For me it's not really something I'm doing for their benefit until I have more of an emotional relationship with them. In fact, I tend to hold back on going down on guys for a few dates when I'm interested in a relationship. I haven't been as vocal as I'd like to be about my love of giving blowjobs because I'm fat, and when fat chicks go down on a cis guy, they're doing it because they're desperate. Or emotionally damaged. Or seeking male attention. Whatever the reason, it's never a positive one and it's always related to fat being something you have to overcome when dating. So I'm reluctant to go ahead and fulfill that stereotype. It's like how I want to make sure my hair doesn't smell so people don't think all black women's hair is dirty. You know?
The "fat girls give better head" stereotype is of course fatphobic but is also inherently slut-shaming because it's representing being proficient at a sex act as something negative. And in a lot of people's minds, being good at sex means you've had more, which equals slut/whore for women. It's tied in to the stereotype of fat girls as "easy" (aka slutty) because they have low self-esteem, and not because they simply love sex. When you're a fat girl you're not allowed to have a lot of sex unless you're desperately searching for attention. The sex-loving, confident fat girl is in this case invisible. Our sexuality is always complicated by the difference between our view of our own sexuality and society's view of what fat sexuality should look like. Meaning, it should be either kept completely behind closed doors or fit within the framework of self-loathing and body hate that all fat women are expected to experience on a daily basis. This is why cultivating a sex-positive culture is necessarily important to fat/body acceptance, and why we have to make fat visible in sex-positive movements and spaces.
That is the reason I decided to stop worrying about fulfilling stereotypes and start making myself visible as a sex-loving, confident fat chick on my own terms. I'm not just talking about loving giving head, but also about owning my sexuality. That's also pretty much the reason I started this blog, because I wanted to represent a different way of viewing fat women's sexuality. This space is important to me, and I hope by being open about myself, I can encourage other fat girls who maybe haven't yet to start down the path of owning their sexuality. Also, I like talking about sex.
And that's about it.

Photo Credit: Shutterstock
---
Tasha Fierce is a thirtysomething black feminist and Los Angeles native. In addition to blogging at
Sex and the Fat Girl
, her work has been featured in places such as
Racialicious
,
Jezebel
, and
Clutch Magazine
, as well as in several anthologies. You can find her tweeting about politics, pop culture, and ratchetness as
@thefiercestgirl
.