A Discussion on Business and Brown Girl Beauty with the Creator of My BrownBox
Now that the barrier of entry lowered for all with entrepreneurial dreams, more and more women are deciding to develop their own ventures. 24-year-old Brittney Marshall saw her opening this year with the launch of My BrownBox. She assembled a small crew and made her mark on the growing box beauty industry. But My BrownBox is different from the others. Marshall added a innovative spin.
We love a woman making her own way, so we asked Brittney about her overnight success.
There are quite a few beauty box companies now. What makes My BrownBox different?
This is a great question. The key difference between My BrownBox and beauty box companies is that they are just that, a 'beauty box.' Our goal is to go beyond the standard 'beauty box' model and develop a welcoming community where women of color connect, inspire and inform one another through a shared experience. We have a few ideas brewing on how we will continue to bring this vision to life.
Another difference between My BrownBox and other services is that My BrownBox not only includes makeup, skin care, body care, nail care, and hair care, but we also expand our product offering to include lifestyle goods. Our team spends a lot of time searching for products that have not yet been discovered by the masses. Vast amounts of our Brand Partners are minority-owned businesses that specialize in all-natural products; at the end of the day, we want our members to find products that truly enrich their life today, tomorrow, and forever. My BrownBox is more than a box, it's a lifestyle!
How long have you been working toward the launch?
I started working on My BrownBox in April 2012 but did not officially launch until January 5, 2013.
Do you run My BrownBox by yourself?
Nooo, thank God! I would not be able to run My BrownBox alone. I am grateful to have been blessed with an amazing team of Brown Beauties to work alongside.
How do you manage being an entrepreneur with other parts of your life?
Honestly, it hasn't been easy. Ever since I began working on My BrownBox, I've been on a daily mission to find balance. I work a 9-5 at a home health care agency and during the evening I work on My BrownBox. On a good night, I'm up until 3 am. Many nights 3 a.m. turns into 6 a.m.
But I find that most of my ideas start brewing during those hours when I am in complete solitude.
Is the natural hair care industry getting too crowded?
No. I don't believe that the natural hair care industry is too crowded. Natural hair care is something that our community has needed for a long time. This is the way that things should have always been, naturally.
The development of this industry has opened many doors for minority-owned business to surface. I believe that this change in the industry has given women of color something new to be passionate about as well as a new sense of empowerment. I'm all for passion and empowerment.
However, there is a form of celebritism that is surfacing due to the evolution of the natural hair care industry. I'm not sure how I feel about this yet. When passion and empowerment turn what should be a sisterhood into oppositions; #Teamnatural vs. #Teamrelaxed is when saturation of the natural hair care industry begins to occur.
You're a young entrepreneur. How has that been an obstacle in starting My BrownBox?
As a young entrepreneur My BrownBox has interfered with my social life to a certain extent. My friends will text me and sometimes I don't reply until a couple of hours or even days later. I don't attend nearly as many social gatherings as most young people; business takes a lot of my time. My friends will say "Brittney you need to stop working and have some fun." What they don't understand is that for me, working on My BrownBox is a lot of fun.
You sold out of your first box very quickly. Were you surprised by your immediate success?
Yes, I had a good feeling that we were going to sell out, but I didn't know that it would happen in less than 30 minutes! The night before our launch my mom and I prayed that all would go well and that the website would function properly. My nervousness and uncertainty came into play because I designed the entire website myself and by no means did I have any prior web designing experience or knowledge. I am just happy that everything ran smoothly. I pray for continuous success.
Did you encounter any doubters about your business idea? How do you deal with criticism?
One of my closet family members doubted that My BrownBox was a viable business. I just brushed it off. When I believe in something my mind is pretty much set.
What's been the hardest part of starting a business?
The most difficult part of starting a business has been money and time. Much of the money that I would spend on fun stuff like clothes, dining out, traveling, etc. has gone into My BrownBox. A lot of the time I would spend with friends or resting has gone into My BrownBox.
What advice would you give to aspiring entrepreneurs?
If you are unsure where to start, just start.
Believe in your vision! Remember that everyone is not going to believe in it until they actually see it.
Being an entrepreneur can be very time consuming, but being a successful entrepreneur is all about finding the right balance; make time for yourself, family and friends—don't wait until you burn out.
And for the grand finale… Turn your fears into desire!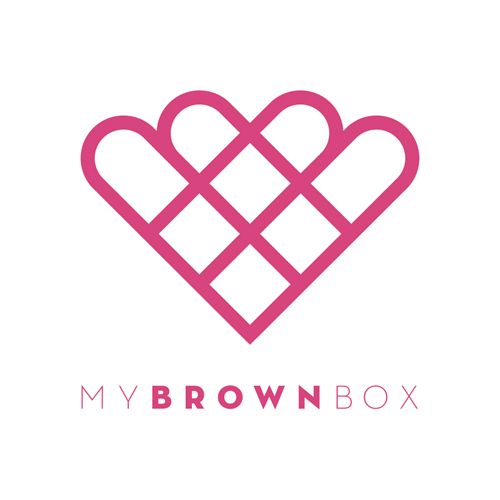 Related:
Business Basics 101: Five Ways to Enhance Your Personal and Professional Image
Visit
My BrownBox