For Hadiya: We Speak Your Name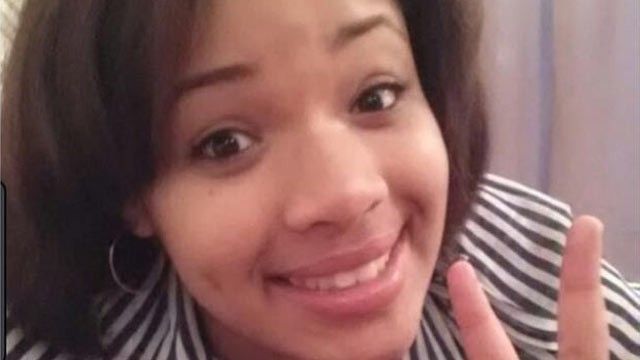 What is the Sandy Hook Massacre to the Black Mother of Chicago? Of America?
It's a snowy day in Chicago and amid the eeriness the snow already brings, there is a sense of sadness permeating the air. Its been a couple of days since the killing of 15-year-old Hadiya Pendleton, a beautiful and talented black girl who performed at the inauguration for President Obama last week. In route to my destination, I could not help but notice the curbside memorial for her. News reports say, in an attempt to shield themselves from the rain, 15-year-old Pendleton along with her friends raced to a nearby park for shelter, when a gunman opened fire and struck Pendleton. Another boy was also shot but did not suffer life-threatening wounds.
Since the start of the year, Chicago has already experienced more than 40 homicides making it the "bloodiest start in more than a decade" according to Huffington Post. In fact, many of Chicago's black and brown children live in areas where dodging stray bullets have become a part of their normalcy. In 2012 alone, 442 children were shot and of those 442, 62 who were killed by gun violence in Chicago
. Therefore, its no surprise as to why they nicknamed the city "Chi-Raq," named for its "war like street culture.
" The nickname exemplifies the very real fear of many black and brown children living in urban areas, a fear of not living to see adulthood, exacerbated by an intense sense of purposelessness. And this sense of purposelessness, shaped by their war like reality, fuels their belief of only existing to kill or be-killed.
According to the Children's Defense Fund
Protect Children, Not Guns 2012 report
,
Between 1979 and 2009 gun deaths among White children and teens have

decreased

by 44 percent, compared to an overall 30 percent

increase

among Black children and teens over the same period.

Ninety percent of gun deaths of Black children and teens in 2009 were homicides (1,092); Among White children and teens, almost half of all gun deaths in 2009 were homicides (730)
Contrary to the Sandy Hook Elementary massacre in Newtown Connecticut, where Adam Lanza used his mother's military style weapons to kill her along with 26 people of whom 20 were children, before killing himself, there are no media outlets centered on promoting narratives of these children; there is no platform for their families to give testimonies in an attempt to honor their lives; and there are no pledges of support from celebrities, professional athletes and high profile people to ensure these children do not die in vain.
I want to be clear, this is neither about the racism encoded in America's moral fabric, despite its post racial claim nor is it about pitting atrocities against each other. This is about the potential prevention of the Sandy Hook massacre had the lives of black and brown children been regarded just as valuable as white children in America; and the epidemic of gun violence had been made a national agenda much sooner; This is about the unsolved cases of the Atlanta Child Murders of 1979-1981; This is about the constant silencing of pain for Black Mothers; This is about Justice.
I am praying as I walk past the curb side memorial for the beautiful Black girl named Hadiya Pendleton. I think of her and the other hundreds of thousands of black and brown children in America who are massacred everyday by gun violence; who don't make national headlines, who don't garner support from celebrities and who certainly don't have the President pushing for Congress to do anything on their behalves.
And I pray for their Mamas.
Donate
to Hadiya's memorial fund.
---
Liz A. is a woman on a journey of becoming. She is a "warrior poet", an avid journal-ler and is of the tradition of women who write to remain alive. Liz is currently a social worker in training.