The Art of Self Correction is an Essential Business Skill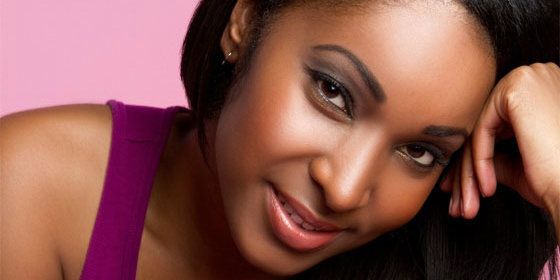 by Denise J. Hart
If you're already an entrepreneur, or desire to become one, you're going to need to learn the art of self correcting your mindset. When you first start anything that seems to be the time when your developing mindset needs the most grooming and an awful lot of self correction. Self correction is the process of shifting your thoughts from untruth to truth, from unbelief to belief, from doubt to absolute knowing that you know that you know that you know. The art of self correction helps you stay in momentum.
Are you able to self correct when your mindset goes astray? As you can see, learning to self correct is one of the most valuable skills you will ever learn.
When you become competent at the art of self correction you will have cultivated an understanding and an awareness about where your mindset is in relationship to where you're going and want to go. You'll be able to more quickly recognize when thoughts occur that are not true, but yet, they have an awful lot of energy and that energy makes those thoughts feel true. You'll also be willing to do the work that will pull you out of doubt and back into a state of appreciation and knowing that you are ready and capable for what's to come.
During the process of self correction, be prepared to hear all kinds of negative chatter. In the process of observing your mindset, it's critical that your awareness be without judgment which may cause you to devalue yourself even further. Learn to appreciate and celebrate where you are and your growing greatness. The work of self correction is ongoing, it's never done.
In the beginning you might be rusty at this, however, if you make learning this skill just as important as learning to do your P&L and to forecast in your business, you'll be able to adapt and overcome virtually anything that happens in your business and for that matter, in your life.
When you become skilled at self correction you'll waste less time, less energy and certainly less money.
The art of self correction becomes especially important as your business starts to accelerate and grow. When you grow to your next level be prepared for all kinds of disempowering thoughts that you had under control at your previous level, to show up with new ferociousness.
Many people keep a coach on their business team because they understand that the art of self correction needs continuous training. A coach will be able to support you in strengthening your mindset and moving into alignment and agreement with the new level you and your business have grown to occupy.
On a scale of one to five with five being the highest, how are you doing with the art of self correction in your life or your business?
---
Denise J. Hart, The Motivated Mindset Coach, is committed to helping women design their "Don't Quit" attitude and KICK fear to the curb. She's a member of world renowned speaker and transformation coach, Lisa Nichols' Global Leaders team and author of the forthcoming book, "Your Daily Mindset Mojo – 365 power thoughts to help you change your mindset and transform your life!" Get your free daily mindset mojo inspiration at http://www.365daysofmindsetmojo.com