The Secret to Mainting Momentum: Take A Break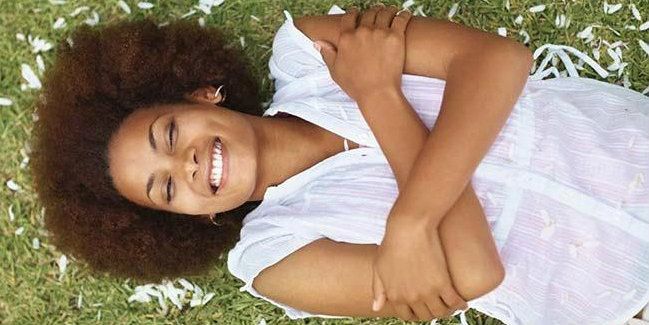 by Denise J. Hart
Yes, the secret to maintaining your momentum is to take a break. Or, "get somewhere and sit down," as my one of my good girlfriends likes to say. Here's the thing, if you're too busy to eat, go to the bathroom or stop and have a meaningful conversation with your kids you might need to do the absolute most important thing you can ever do to maintain your success momentum, stop and take a well deserved break. Maybe a short one or maybe even a long one, but a break will do you far more good than continuing to move a break neck speed ever will.
It's called Work Life Balance for a reason. I used to be terrible at work life balance. I rarely took breaks and still have to consciously monitor my behavior.
For me, being out of balance can look like: being short-tempered with my son, going from 4 workouts a week to maybe one, not eating my first real meal until three o'clock in the afternoon, delaying going to the bathroom and a few more, but I'm sure you get my drift.
The truth of the matter is, the hunger for success can make you negligent. Now, I'm far better at taking breaks and I can see the difference in my productivity and over all well being.
The foundation for success is both persistence & flexibility. Learning to take breaks should be intentional and a part of your time management plan. Time management is one of the top challenges that entrepreneurs have. Here are some tips to help you to maintain your momentum:
1. Create a Monthly glance – a full month glimpse of major events/activities/deadlines
2. Create a Weekly schedule – a more detailed 7 day glimpse of your action items (done on Saturday or Sunday)
3. Create a Daily list – a daily to do list (5-10 minutes to do each night while you're watching the news or TV)
Code your Daily list as follows:
A – for critical tasks that must be done because you cannot move forward to B tasks until A tasks are complete
B – for important tasks that must be done right after all the A's
C – tasks that would be nice to get to, but if they aren't completed today you can move them to your weekend 30 minutes to an hour block
#1 Momentum Tool – Schedule your A-GAME – that would be 'your time.' For 15 minutes do something that serves you: read a book, flip through a magazine, do some yoga, take a walk, (what else can you think of?)
4. Create Crunch time – 30 minutes to an hour on the weekend where you look at only C's, focus and do as many as you can in the 30 minutes to an hour. The goal is to knock out several C's because these are relatively low intensity tasks.
Remember, being in a hurry to do more is no guarantee that you will go farther faster. In fact, you might just end up burning yourself out and wasting valuable time.
Related:
---
Denise J. Hart, The Motivated Mindset Coach, is committed to helping women design their "Don't Quit" attitude and KICK fear to the curb. She's a member of world renowned speaker and transformation coach, Lisa Nichols' Global Leaders team and author of the forthcoming book, "Your Daily Mindset Mojo – 365 power thoughts to help you change your mindset and transform your life!" Get your free daily mindset mojo inspiration at http://www.365daysofmindsetmojo.com