25 More Empowering Books for Black Girls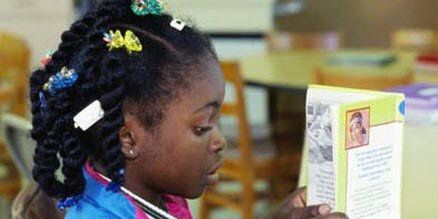 Our first list of
empowering books for little black girls
got an overwhelming response, but the brilliant women of the FH community brought to light some titles we overlooked. In order to be more inclusive of diverse interests and older black girls, we've put together a second list of powerful books.
High on energy and imagination, this ode to self-esteem encourages kids to appreciate everything about themselves--inside and out. Messy hair? Beaver breath? So what! Here's a little girl who knows what really matters.
When Grace's teacher reveals that the United States has never had a female president, Grace decides to be the first. And she immediately starts off her political career as a candidate the school's mock election!
Now, everything is different. Her family has been forced to move to a new place and change their identities. But that's not all that has changed. Her once lively father has become depressed and quiet. Her mother leaves teaching behind and clings to a new-found religion. Her only sister is making secret plans to leave.
And Evie, struggling to find her way in a new city where kids aren't friendly and the terrain is as unfamiliar as her name, wonders who she is.