Chiara de Blasio's Bout with Depression, Drug Abuse is an Open Door for Young Black Women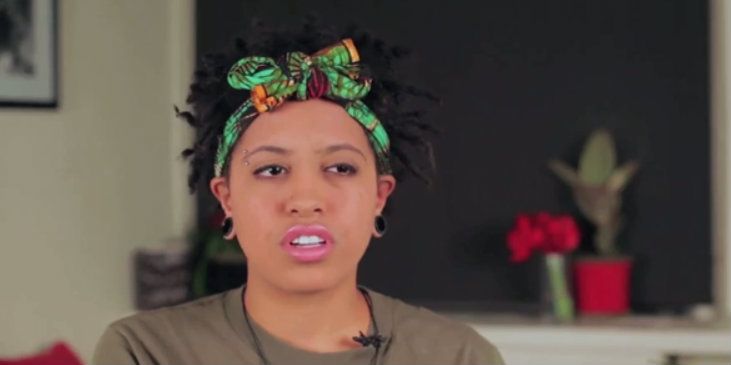 by Brionna Jimerson
In the wee hours of New Year's morning, New York mayor-elect Bill de Blasio was sworn in as the city's 109th mayor. Today marked his first official day in office, but on Christmas Eve, his daughter Chiara de Blasio gave us a gift of her own--honesty. The de Blasio camp released a video of 19 year-old Chiara speaking candidly about her own bouts with depression and drug dependence. Chiara opened up to oscillating between alcohol and marijuana dependency. What's been called a media power play by some critics is actually a welcome exhale. Chiara popped the top on some issues that have lay dormant for too long, and I couldn't be happier.
In the
5-minute video
, Chiara opens up about dealing with clinical depression and about the transition from a life in New York City ("Every kid who grows up in New York grows up really fast...it's astonishing") to college 3,000 miles away in California, and her family's unconditional support in helping her live her best sober life.
Chiara seems like the home girl in college you has or desperately needed. Throughout the very public and family-focused campaign she maintained a level of self-aware authenticity (although she doesn't have a social media presence), as she and navigated drug use rumors and public expectations of her interracial family--her mother Chirlane McCray is a black feminist, author and political figure. Her father is, well, Mayor of New York City. The now ubiquitous Dante video solidified the McCray- de Blasio family as a political engine.
A nationwide study by the California black women's Health Project revealed that 60% of African American women have experienced definitive symptoms and signs of depression, while utilization of mental health servies remained around 13%. 25% of such tratmetns are related to alcohol use.
After her brave endeavor, criticism surrounding Chiara's video reduced her honesty to a PR ploy, a chance to extract holiday-induced support for the new mayor. "The New York Daily News" ran a disrespectful headline: "Blaz's kid admits drug, booze problems". The video is inherently political, but rather than get caught up in the political capital logistics I prefer to bask in her taking the time to come clean (literally), for reasons bigger than her father's campaign and for the sake of transparency.
"There's still so much work that has to be done in modifying the way we think about alcoholism and drug addiction," Chiara said at the end of the video. "A lot of people still fail to realize it's a disease. I wanted to speak out because people are suffering from this disease and dying from this disease every day."
"Nobody can do sobriety on their own. You just have to keep on relying on those who have been there, finding people that have gone through it, being honest, open, and willing and you will see the most immense change that you've ever seen before."
When I watched the video, my inner (and outer) black girl jumped for joy. Finally, another young black woman speaking her truth, and on such a deeply personal and political scale.
She granted us access into her personal complexity, and she let us find reflections of ourselves in her.
Related:
Chiara de Blasio Reveals Her Battle with Depression and Substance Abuse