Shonda Rhimes, Please Let the Black Girl Win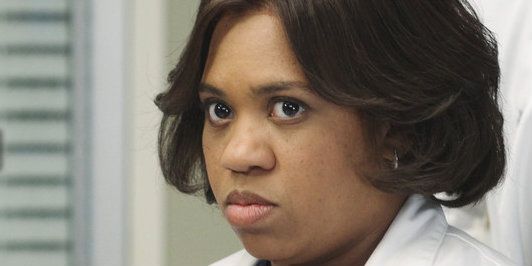 by dara mathis
I have watched Shonda Rhimes' drama series Grey's Anatomy for nearly its entire nine-year run. When the show returned from its mid-season break in late February, I noticed not many other Black women on my Twitter timeline tweeted about it. Although Grey's paved the way for Rhimes' future success with Private Practice, her flagship show does not appear to have the large Black female following that Scandal does.
Rhimes has won industry awards and praise for
her commitment to diversity in casting
her television shows. Though the core cast revolves every few years, the romantic relationships have always been
interracial
,
interesting
, or at the very least,
inflammatory
. But in the midst of that diversity, I admit that I have missed strong representation of young Black women on Grey's Anatomy.
Grey's currently has two Black female regular cast members: Chandra Wilson and Jerrika Hinton. The series has boasted just one regular Black female cast member during its entire run (Wilson). Veteran actresses Loretta Devine and Debbie Allen have both guest-starred briefly in nuanced roles. In terms of the show's core demographic, the introduction of Hinton's intern character, Stephanie Edwards, was a welcome addition to the show last year.
Hinton describes the character as a "deeply intelligent, mature, ambitious, principled, woman who prizes autonomy and takes calculated risks. She is sexually free, compassionate, vulnerable, complicated and judgmental." It struck me one day that
this is the depiction of complex Black womanhood
that I have been seeking on television.
But currently on the show, Stephanie Edwards is on the losing end of a love triangle between a Black man and White woman. Her boyfriend eloped with another woman and left Stephanie crushed in the wake of his happiness. In a television climate where we have witnessed both Mary Jane Paul (Being Mary Jane) and Olivia Pope (Scandal) do unflattering things seeking the attention of unavailable men, frankly, I'm tired. I don't want to see another crestfallen brown-skinned face. I don't want another heartbroken Black girl on my flat screen with a flat-lined romance.
As I stated previously, Rhimes is known for color-blind casting her television shows with actors of ethnic backgrounds and she doesn't shy away from interracial relationships. I appreciate that. She has done an excellent job making the Stephanie Edwards love triangle not about race; however,
I cannot help but root for a Black couple on a series where there have been very few.
Earlier in the season before the elopement plot twist, I thoroughly enjoyed watching Stephanie Edwards be a happy Black girl in love. I don't see enough happy Black girls on TV. I see them yelling and scrapping and throwing shade and snatching edges and stealing sperm and miserably loving other women's husbands–but I rarely see them glowing. I want desperately to see Edwards' character not be reduced to a rejected girlfriend.
What I truly would like to see is a reflection of the many Black women I know who are in complicated but healthy relationships with their partners. I want for Stephanie Edwards an existence that is not defined just by her pain but also by success in multiple areas of her life: romance, career, personal growth. That success doesn't have to come easily or right away (this is Grey's Anatomy, after all). I would argue that giving voice to our joy lends much more credence to representation than solely misery. A Black woman living on her own terms and navigating her happiness is something the world doesn't see on television every day.
So my request to Shonda Rhimes for Grey's is this: let the Black girl win? Please?