How Black Women Tell Our Stories with Silence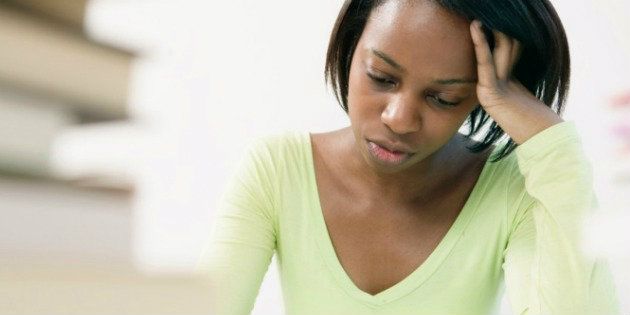 by Neisha Marie
A friend of mine once swore never to tell her whole story to another person. She wanted to ensure her own words could never be used against her. While others might have recoiled at such an admission, I did not. I understood completely because I too had sewn parts of myself closed never to be revealed to another person.
Often times in communities of color, speech stands as a luxury for those raised without secrets deadly enough to shatter entire lineages. How, then, could I ask my friend--groomed by the same hard silence--to speak? How could I tell anyone to share a story that may never go dormant? Much in the way of old artillery, one must always exercise caution with a mouthful of rusty bombs. It is easy to tell someone to speak boldly but much harder to face the consequences of an unrecognizable world in the wake of what has been set loose.
I responded, "We don't always need to know the other's story to love. I think we tell our stories in the ways that we can." I came to this realization at a number of moments in my life. In friendships with other black women I noticed a pattern of storytelling noted by absence. Where were the tears, the fear, the perpetrator(s)? When I mused aloud that some things were worse than death, why did Aisha get so silent, nod, and retreat into herself? When Destiny firmly told me that everyone must face themselves in the nighttime, I wondered how she knew. Before I found the courage to ask she was already staring off at something unseen. Although not every friend held her history so close to the chest, I typically emerged from heart wrenching sessions with the sense of much left unsaid. I found myself longing for the explanation beneath the subtext. Speaking deeply of what shaped us often felt like a dance or poetry. Maybe everyone felt more comfortable speaking in coded language.
In my own life I also navigated the balance between speech and silence. Through my internal conflict of what to share and what to keep hushed I found a certain comfort. I finally began to comprehend the complexity of being rendered the victim of an unspeakable crime. The options of speech and silence frequently carry weighty consequences. At once a person may find themselves liberated by a disclosure, yet face repercussions from those invested in the omission of the injustice. On the other hand, silence suffocates and seeps into all aspects of life.
I've learned as women of color no matter how we tell a story it is political. What we say matters---whether we are speaking with the nuanced maneuvering of our bodies, or lending our voices to a cause. There exists a rawness to silence as rough as a scream of protest. If you sincerely feel you cannot say anything, do just that. Do not SAY anything. What you share in private and public forums is yours to give. However, we must always tell our stories. I have layered my story into poems, kind words, gestures, and healing centered events for myself and others. I have told my story every day of my life to strangers and friends alike, and have become an adept listener in the process. So much so that when a friend told me she could never tell the whole truth, I recognized her actions were not motivated out of disregard for our friendship. Rather, she came to terms with how to wear her history and decided against the vocal route. I believe strongly that people speak in a multitude of ways. My friend (whose life I may never know fully) remains one of my favorite storytellers as I watch her continually reconciling the past with love in the present.