The Power of Mentorship: Why We Must Become the Village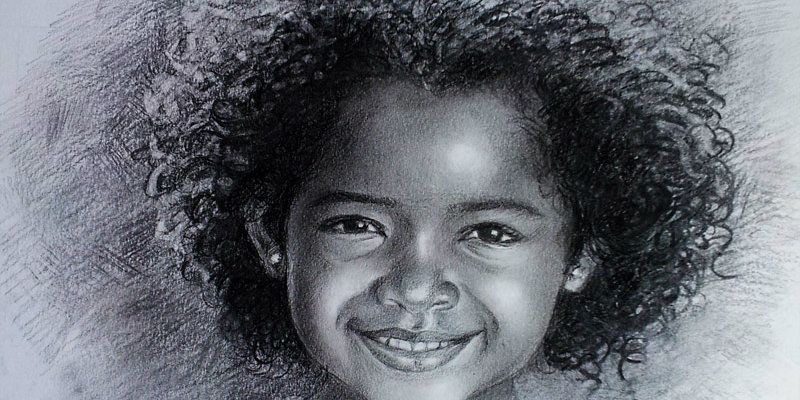 by Candi Marsh
Most have heard of or are familiar with the old adage, "it takes a village to a raise child." I firmly believe this to be true, as villages serve as pseudo-parents that assist in raising our children. With the high percentages of children being raised in single-parent households, the urgent need for more villages is imperative.
Research conducted by Kids Count Data Center: Project of the Annie E. Casey Foundation concluded that sixty–seven percent of the Black/African American population were raised in a single-parent households while thirty-three percent of non African-American families were single-parent households.
By no means am I saying that being raised in a single-parent household should be viewed as negative. However, these findings do demonstrate the critical and essential need for villages' within the community at large.
Some villages that most are familiar with include; schools, churches, coaches, teachers, and that of spiritual leaders. I consider mentoring programs to be one of those extended villages as well. Mentoring programs provide a myriad of benefits for those who elect to participate in them including:
Character development
Team building skills
Opportunities to build positive self-esteem
Learning how to set goals
Establishing the building blocks of moral and ethical development
Learn the importance of how to set and keep standards/principles
Leadership development
Lifelong friendships/mentors that will help guide you on your journey called "Life"
Mentoring programs are, in some cases, vital to a child's social/emotional development. According to Youth Mentoring Solutions for America; "youth mentoring programs exist to provide these role models and help a child develop socially and emotionally. Mentors help youth learn to understand and communicate their feelings, to relate to peers, and to develop relationships with other adults... (Dubois, et al)"
At the age of 14 I was molested, and by the age of 21 I was raped. During this time, I had not yet developed socially or emotionally, and I chose to necglect my village (school, church and friends) to neglect. Scared to communicate my ugly-truth for fear of being judged, I elected to keep quiet. My silence turned into guilt, then shame, and eventually fear. Fear paralyzed me and I begin to struggle with self-esteem and my spiritual convictions of how to maintain sexual integrity. It was not until I confided in a friend who shared a similar experience that I had the courage to speak. Looking back I would consider her to be a mentor, and my friend's boldness empowered me to share my truth.
Knowing the importance and vital role mentoring programs play in our communities inspired me to start my own mentoring organization called "Uglybeyoutifulme. Uglybeyoutifulme's main purpose is to encourage each girl to accept, embrace, and love everything about themselves. The mission of uglybeyoutifulme is to serve as a safe forum to empower girls from the ages of 13-17 to release their ugly and liberate the beauty within.
I know that at some point in time in all our lives we will experience obstacles and challenges. However, we must remember that when adversity comes, it can serve as a life lesson for others who may walk down the same path. Uglybeyoutifulme was created after being inspired and empowered by my mentor to speak my truth. It is my hope that as this village continues to grow, most importantly it continues to empower others to speak theirs. The truth I have chosen to live by today is: "The tests and trials I go through in life are for me to disclose, not to hold on to, and act like I have been made whole."
It truly does takes a village to raise a child. Mentoring programs are those villages that will continue to act as the influential pseudo-parent in our communities today.
If you would like more information about uglybeyoutifulme please inbox a message to
www.facebook.com/uglybeyoutifulme
Below you will find other impactful mentoring programs as well:
Poise Mentoring Program, CEO & Founder Michelle Janae
P.O.I.S.E is a mentoring program on the rise, dedicated to equipping and empowering young ladies in the foster care system to becoming confident, poise, productive, and successful citizens. P.O.I.S.E seeks to enhance foster youth readiness and overall quality of life through a supportive community of women filled with love, guidance, and encouragement. P.O.I.S.E is currently providing group mentoring at a local group home in Los Angeles, and eventually plan to expand programing to adolescent girls and organizations throughout the county, in which we will also offer additional support services such as tutoring and linkage. If you would like to become a part of Poise please contact us for additional information.
http://www.poisementoring.com
B Better U, CEO & Founder Bryana Williams
B Better U is a small business/non-profit organization that focuses on the development of children, youth and young adults to become the best they can be in Christ and in their personal life. Provides an opportunity for this generation to learn and discover who they are and to help them become the best they can be in all areas of their lives. Enhancing "Life Changers" with the appropriate resources and tools through instruction, mentoring, life-skills', training and coaching; while assisting with goal setting, confidence building and strategic planning for their futures. The goal is to encourage, empower and esteem "Life Changers" through genuine love and support in a positive nurturing environment as they progress towards their ultimate purpose and destiny, while influencing the next generation. If you would like to become a member of B Better please contact us for more information
B.Williams@startbetter.org
or at
http://www.startbetter.org
SheWill Inc.
SheWill Inc., is a non-profit organization created to educate young girls between the ages of 8-17 on the importance of financial literacy and career empowerment. Our vision is to prepare young girls for successful, career oriented futures free from debt and irresponsible financial decisions through financial education, literacy, entrepreneurship and career empowerment. If you would like for information please contact
http://www.shewill.org
or
info@shewill.org
Dream Girl Mentoring Program
Dream Girls Mentoring Program Inc. is a 501c3 nonprofit organization that was established in 2008. This program was designed to uplift, empower and educate teen mothers. Our purpose is to instill positive self-images that will enable young women to be confident and successful. We Offer: Preparation For Higher Education, Parenting Classes, GED Preparation, Job Readiness Workshops, Health Workshops and Storks Nest Programs. If you are between the ages of 12-20, pregnant, or a mother and need help Dream Girls is the place for you. For more information please contact.
http://www.dreamgirlsmentoring.org
What are your favorite mentor programs?