8 More Girls Abducted from Nigerian Village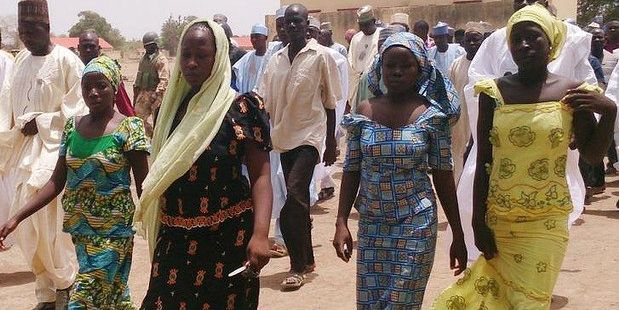 More girls have been kidnapped in Nigeria, a village resident told CNN, saying that armed men in vehicles abducted eight from Warabe village, which is in the northeast of the country. The Reuters news agency is reporting the kidnappings, citing an unnamed police source and a Warabe resident.
The latest abductions come amid international outcry over the April 14 kidnapping of hundreds of girls by the Islamist militant group
Boko Haram
.
On Tuesday the United Nations human rights chief blasted Boko Haram and sent a stern warning to the terrorist organization that U.S. officials say is trained by al Qaeda affiliates. Under international law, slavery and sexual slavery are "crimes against humanity," she said, according to a statement from Rupert Colville, the spokesman for U.N. High Commissioner for Human Rights Navi Pillay.
"The girls must be immediately returned, unharmed, to their families," the statement urged.
Since Pillay visited Nigeria this year, Boko Haram's actions have "grown increasingly monstrous," the statement said.
A man claiming to be the group's leader, Abubakar Shekau, appeared Monday in a video announcing he would sell his victims. The video was first obtained by Agence-France Presse.
"I abducted your girls. I will sell them in the market, by Allah," he said, according to a CNN translation from the local Hausa language. "There is a market for selling humans. Allah says I should sell. He commands me to sell. I will sell women. I sell women."
Boko Haram's name means "Western education is sin." In the nearly hourlong, rambling video, Shekau repeatedly called for an end to Western education.