Forbes Lists the World's Most Powerful Black Women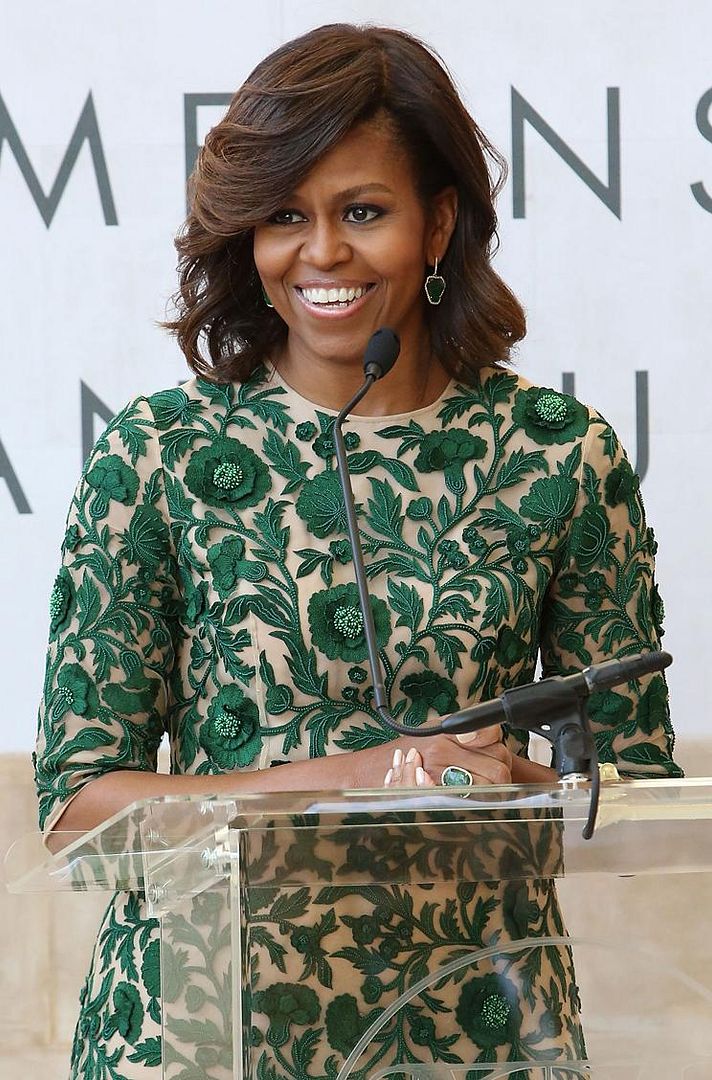 Every year Forbes publishes a guide to the most powerful women in the world. The list consists of 100 women from a wide array of fields, and this year 10 Black women are counted among them. It is, of course, reasonable to ask how the magazine measures power. The answer is rather unclear, but it seems to be a mix of financial stature and social influence. Take a look at the full list
here
.
Here are the women who made the list:
#8 Michelle Obama
She may not carry the hard power of her husband but there's arguably no one who makes better use of the world stage. The Harvard grad and former corporate attorney (she was Barack Obama's boss) actively uses her platform as first lady to fight childhood obesity and promote healthier eating and lifestyles. With approval ratings at 66%, she's more popular than her husband by far (44%) -- likely because she spends more time laughing on TV than running the country. In 2013, Obama announced the Academy Award for Best Picture, mock "mom dancing" with Jimmy Fallon (18 million views on YouTube) and launched an initiative aimed at increasing the number of low-income students who go to college. This year she's been extremely visible globally, taking a trip to China in March, where she met with her Chinese counterpart and fellow Power Woman Peng Liyuan.
#14 Oprah Winfrey
Though she turned 60 in January, Winfrey is still going at a furious pace. She's been a red carpet staple this past year thanks to a host of nominations for her role in acclaimed historical drama "Lee Daniels' The Butler." She also appears to have reversed the fortunes of her once-struggling network OWN, which finally became cash-flow positive in 2013. The first quarter of 2014 was the networks most-watched to date, with double-digit growth across all demographics and bragging rights as the fastest growing cable network among women between the ages of 25 and 54. OWN's success looks set to continue this year, with a much-anticipated reality show about troubled starlet Lindsay Lohan making headlines and producer Tyler Perry set to helm a talk show on the channel. Winfrey was FORBES' highest-earning celebrity of 2013 (her haul: $77 million); the majority of her net worth still stems from 25 years of her profitable daytime TV show, plus earnings from her Harpo production company, which has a hand in the Dr. Phil, Rachael Ray and Dr. Oz shows. She continues to support educational causes and has spent more than $100 million on the Oprah Winfrey Leadership Academy for Girls in South Africa.
#17 Beyonce Knowles
Beyonce is a woman who's had no shortage of big years, but 2013 was one for the record books. The 32-year-old superstar capped off a banner year that included singing for the president, performing at the Super Bowl, and headlining the most profitable tour of the year by shocking the world with a surprise "visual album" in December. The album is iTunes' fastest-selling album ever, moving 828,773 units in the first three days. She wrapped up the "Mrs. Carter" world tour in the spring, and will hit the road again this summer -- this time joined by Mr. Carter, husband Jay Z. The duo topped Forbes list of the highest-earning celebrity couples last year, with Beyonce out-earning the hip-hop mogul by $11 million. The singer is also embracing her role as an icon of women's empowerment, declaring that "gender equality is a myth" in an essay for The Shriver Report, throwing her weight behind Sheryl Sandberg's campaign to "Ban Bossy," and sampling author Chimamanda Ngozi Adichie's TED talk, "We should all be feminists," on her new album.
#22 Ursula Burns Chair-CEO, Xerox
The world is headed into a paperless future. And yet in her five years as CEO, Ursula Burns has managed to make Xerox--once only known for its carbon copies--a viable and profitable company. This past year, Burns helped Xerox generate adjusted earnings per share of $1.09, up from $1.02 in 2012, and post $21.4 billion in full-year revenue. She recently told shareholders that she would continue to sharpen the company's technology-driven, services-led portfolio. Services represents 57% of the company's total revenue and is expected to grow to two-thirds by 2017. Burns is a Xerox lifer, beginning her career in 1980 as a summer intern.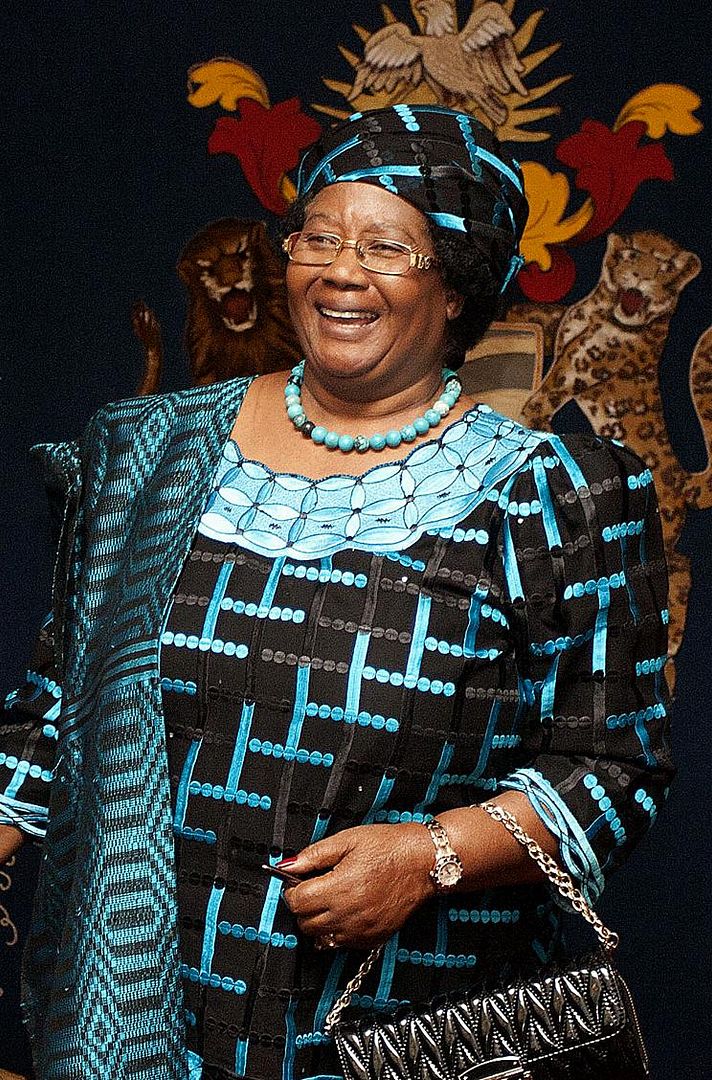 #40 Joyce Banda President, Malawi
Malawi's first female president (and second on the African continent) narrowly won a second term this May after originally assuming office in 2012. However, she ordered that the results of the May elections be nullified and the elections be held in 90 days due to electoral irregularities; spectators say it is a desperate attempt to stay in power. Her time so far has been marred by financial scandals, arrests and prosecutions in her own government. But Banda's most brazen decisions have been for austerity's sake. She sold off a $15 million presidential jet, cut her own salary by 30 percent and dismissed her cabinet in the midst of corruption allegations. Her bookkeeping measures have helped lift monetary suspensions from Western donors to Malawi and restore cash injections from the IMF.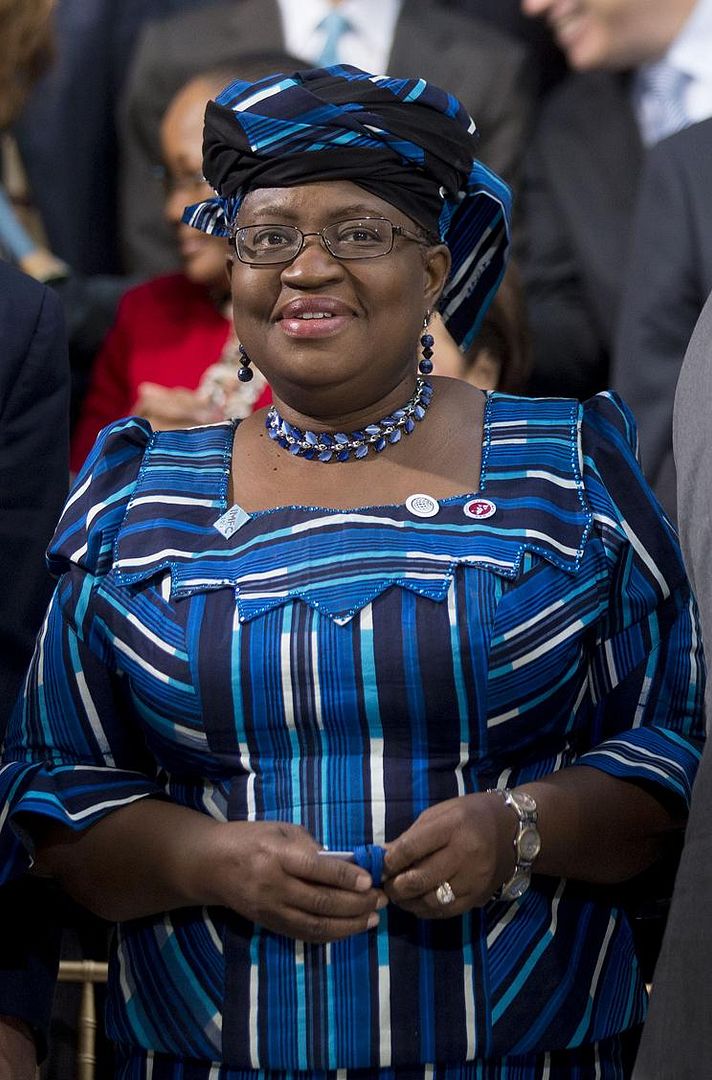 #44 Ngozi Okonjo-Iweala Minister of Finance, Nigeria
Nigerian economist Okonjo-Iweala didn't let her failed 2012 bid to become president of the World Bank slow her down. In 2011, she received her second appointment as finance minister of Nigeria. Since then, the country's GDP has displayed robust growth -- 6.87% growth between 2012 and 2013 -- especially given the relatively sluggish global recovery. Okonjo-Iweala was key to developing the reform programs that helped stabilize Nigeria's economy and improve governmental transparency. She has now turned her attention to Nigeria's 14% unemployment rate. The Harvard- and M.I.T.-trained Okonjo-Iweala spent 21 years as a development economist at the World Bank.
#45 Ertharin Cousin Executive Director, World Food Programme, United Nations
Cousin has fed 177 million people since taking the helm of world's largest hunger-fighting organization two years ago. Under Cousin's leadership WFP increased donations from individuals by 17% last year bringing in $4.3 billion in contributions from 30,000 donors. The funding growth will allow Cousins' 13,500 strong staff to work in 83 countries this year while focusing on fighting hunger brought on by drought and civil war is Syria, as well as by violent conflicts in South Sudan and the Central African Republic. WFP has airdropped food to support 335,000 people in South Sudan who would otherwise be unreachable because of flooding and security concerns. In 2014 she will launch FoodSECuRE, a program to tackle climate-change-related food insecurity. Looking ahead, Cousin is also focused on transitioning parts of the organization from food aid to food assistance in an attempt to shift from handouts to self-sustenance.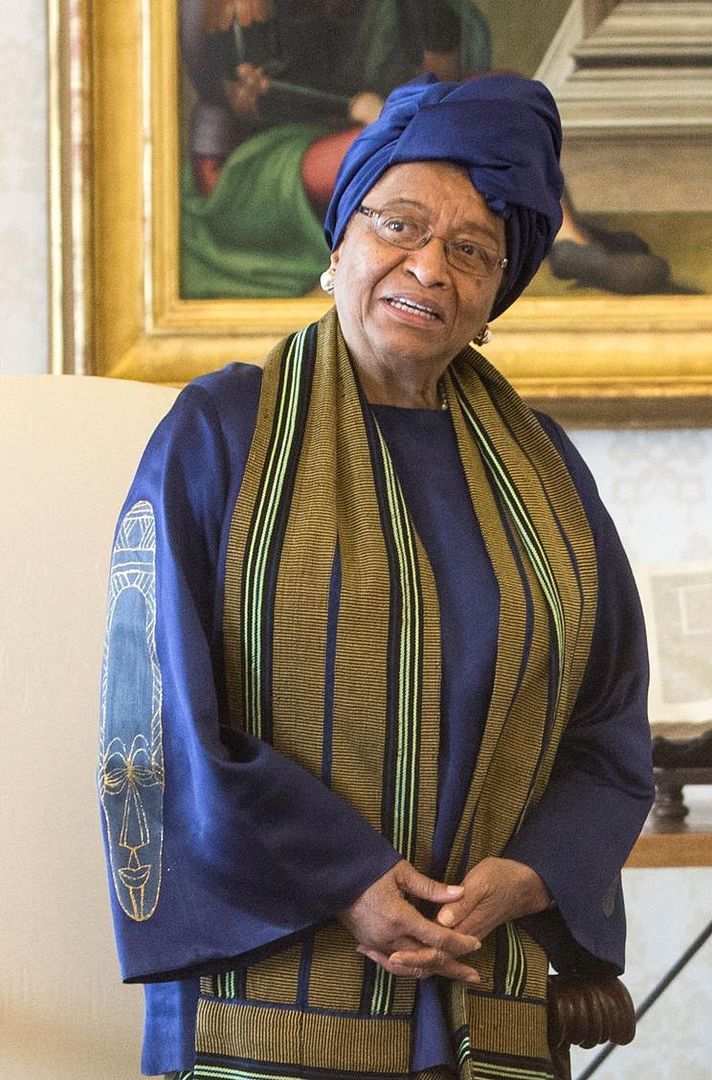 #70 Ellen Johnson-Sirleaf President, Liberia
Liberia recently marked ten years of peace and eight years of leadership by Africa's first female head of state. Johnson-Sirleaf, a Nobel laureate and former World Bank officer, has become an icon since her days fighting against dictators and corruption in Liberia. Today she is ramping up efforts to bring foreign investment to her impoverished nation ($700 GDP per capita and an estimated 64% of its population live below poverty line). The president says her No. 1 priority is infrastructure but is dogged by accusations of corruption, nepotism and failing the nation's poor.
#78 Helene Gayle President-CEO, CARE
When Typhoon Haiyan struck the Philippines in November 2013 CARE was on the ground within days providing food, shelter and supplies. Within three months the anti-poverty organization had raised $20 million toward assisting the storm ravaged nation and within six months had helped 300,000 people. Under Gayle's leadership CARE total program activities budget is $529 million (from 2012) and will complete over 900 projects in 87 countries this year.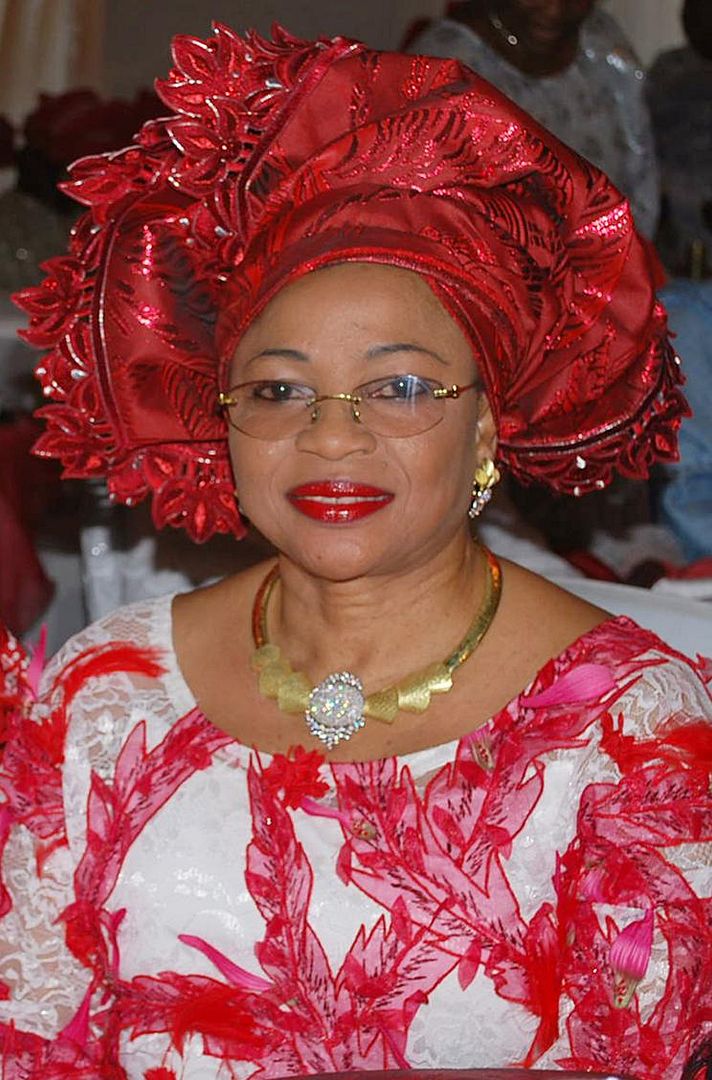 #96 Folorunsho Alakija
Folorunsho Alakija's winding path to becoming one of the richest woman in Africa began in London, where she pursued secretarial studies and fashion design as a young woman. After returning to Nigeria to work as an executive secretary, she founded her own tailoring company, Supreme Stitches. With clients such as former first lady Maryam Babandiga, her company quickly rose to prominence among Nigeria's high society. Her closeness with Babandiga proved even more valuable when the Ministry of Energy approved her oil prospecting license in 1993, granting her a lucrative block in Nigeria's coastal waters. Famfa Oil, which she controls, now holds a 60% stake in the oil field. It pumps about 200,000 barrels a day. In 2008, she founded The Rose of Sharon Foundation, which works to help widows and orphans. And in 2013, she was appointed the vice chair of Nigeria's National Heritage Council and Endowment for the Arts.