On Collegiate Racial Anxiety and Finding Community in Isolation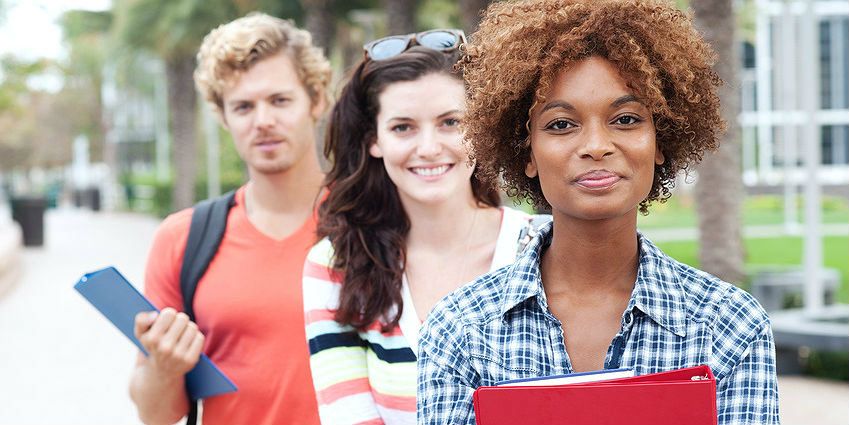 I remember the feeling of unease. I spent the evening feeling dejected, anxious, and apathetic. It wasn't the best temperament to have at a finalist weekend for a competitive scholarship.
My mother and I made a quick observation when we walked into the fully packed room. We were the only Black family of all prospective students for the full-ride scholarship to a large public university. It wasn't the first, or last, time that I would be in a predominantly white environment, but this time it was different. I felt grossly othered.
The process for any scholarship program is nerve wracking--lengthy interviews, seminars, tours. The weekend is usually stressful and taxing. I walked around the sprawling campus feeling nervous and exhausted, but mostly discouraged. I was triggered by racial anxiety. I was afraid I would be a target of racism as one of the few people of color in the group. I questioned my intelligence, my accomplishments. My hard work in high school got me to the final round, and I was afraid that I would mess it up because I was isolated, distracted.
I looked forward to a sense of community, togetherness, during my first year of college, and the program promised to give me that. Two months would pass after the finalist weekend, and I was surprised to find out that I was chosen to be a part of the scholarship program. Not surprisingly, however, I found out that I was the only person of color in my cohort and the only Black woman in the program. Despite my excitement for starting college and building a community, I feared I was jumping into an alienating environment.
I heard it from a classmate when I received a National Merit Achievement for Black high school students. "Well, you only got it because it was the one specifically for Black people." I heard it from a classmate when it was announced that I got the full-ride. "She only got it because she's Black."I was afraid that the same racism and negativity would follow me to college. My fears, unfortunately, would manifest in various ways during my freshman year.
My fears were confirmed when I spent a month in an outdoor leadership course. I was out of my comfort zone, struggling to adjust to a new environment, and not knowing how to respond to off-handed comments. I was yearning for a sense of community while simultaneously feeling isolated because of racial tensions and anxieties.
My fears were confirmed when a historical tour of the city exposed slavery apologists and I stood there on the preserved plantation site completely speechless and isolated. It is an incident that still bothers me to this day, but may not cross the minds of my peers ever again.
My fears were confirmed when anti-blackness came from people that were close to me.And when I called out racist micro-aggressions, I was told that I was the one at fault.
Reflecting on my experiences from the year has helped me come to an important realization. I yearned for a sense of community, and began to sacrifice my mental health to hold onto a false sense of togetherness in an alienating environment. This is something that I refuse to do any longer. I don't want to stop talking about race even if it makes others uncomfortable. I don't want to give up my personal happiness to accommodate ignorance.
My experience, however, is not unique to me. There is a lack of diversity
in scholarship programs across the nation.
While I play a part in opening up discourse on race in the groups that I work in on campus, this responsibility shouldn't fall on a student's shoulders alone. There needs to be a conscious effort within programs to diversify its students. And diversity isn't simply one student color in a cohort, it takes a foundational restructuring that requires effort from administration, directors, and participants.
While my first year of college proved to have its drawbacks, I would find a community in various places--my family, congregation, best friends, activism, and
SPARK sisters
. And there was nothing more valuable my freshman year than learning that.
Photo Credit: Shutterstock

---
Joneka Percentie is a rising sophomore studying Mass Media Communications and Women's and Gender Studies at the University of North Carolina Charlotte. When she's not blogging regularly for SPARK Movement, or tweeting @jpercentie, she enjoys singing, crafting, and sleeping. Email her