President Obama Sends Military Personnel to Nigeria in Search for School Girls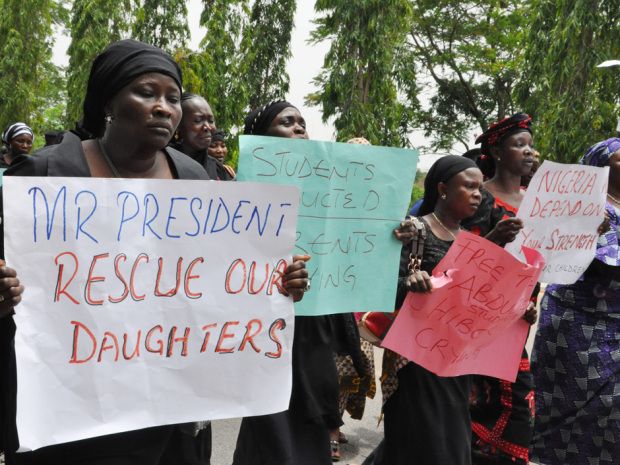 President Obama alerted Congress today that 80 Military Personnel have been sent to Chad to locate the more than 200 girls who are still missing in Nigeria.
Washington Post reports:
President Obama on Wednesday notified Congress that he had deployed 80 U.S. military personnel to Chad to aid in the effort to locate more than 200 abducted schoolgirls in neighboring Nigeria, a significant expansion of the American effort in the region.

Earlier this month, the administration said it had just over two dozen experts and security officials assigned to the mission in the Ni­ger­ian capital. In his letter to Congress, Obama said the additional military personnel would "support the operation of intelligence, surveillance, and reconnaissance aircraft for missions over northern Nigeria and the surrounding area."

The girls were abducted April 14 by members of Boko Haram, a radical Islamist group.
Photo credit: AP