On Raising a Daddy's Girl When I Have No Idea What That's Like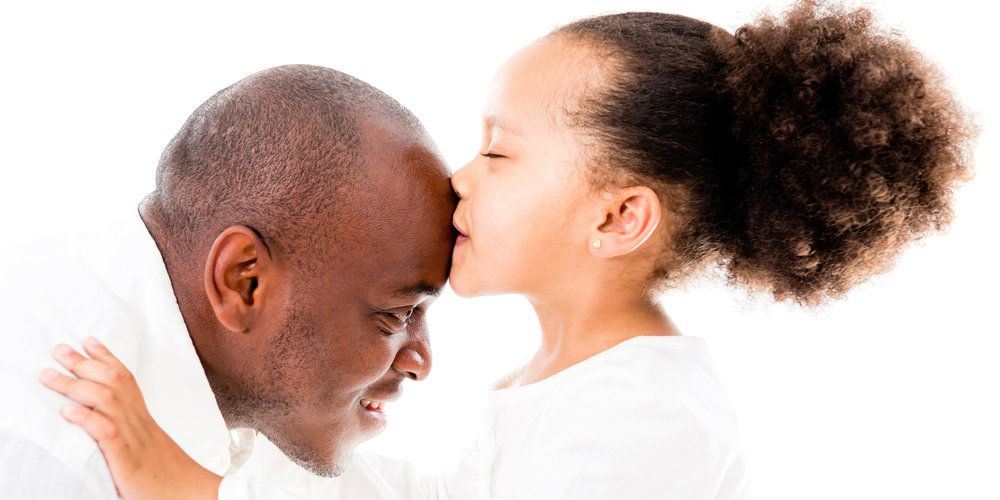 by Amber Wright
I am not a daddy's girl. From what I understand, carrying that title is something many women cherish well into adulthood. I'm familiar with the idea that once you become one, you will always be a daddy's girl. I think that's something really special!
I have always known my father, but due to complications (read: drama) between he and my mother, I was not able to build a close relationship with him while I was growing up. When I started college I moved in with him and his new family (a wife, her two kids, and a new baby on the way), but that didn't turn out too well (read: more drama).
Ironically, it wasn't until I moved out of his home that we finally started on the journey toward developing a connection. Without all of the other people involved, we could deal with each other one on one, talk through some things and move toward healing. Thanks to effort on both of our parts, that progress was able to be made. Over the years we have grown fairly close and it's been great to have him in my life. He was there when I graduated college, there to walk me down the aisle, and there at the hospital when I gave birth to his first grandchild.
Even with things being as good as they are now with my dad, I recognize that it's still a little different than the relationship my daughter has and will have with my husband. They share a bond and a closeness with each other that is beautifully apparent, even with her being just three years old.
I marvel at the way he looks at her while she's playing, She calls for him at night and goes to his side of the bed first thing very single morning when she wakes up. They way she squeals with excitement when he flies her around the house humming the Superman theme song (that's their thing), melts my heart every single time. I get to experience many sweet moments like these with her, as well; but it's different with daddy.
Admittedly it's hard not feel left out at times, but giving them the space they need to exist in their dynamic is something I happily do. I enjoy being able to watch them build something I didn't have with my dad when I was a little girl.
He is her protector. He will teach her about boys and their silly behavior, and science, and how bacon is the "every meat."
He will set the standard in her life on what true love is and what it should look like. Our choices in love and relationships have so much to do with how we were raised. Because of that, I am grateful that she has him here to plant the seeds of self love and self-esteem that will have a positive effect in her life, in a way that only a daddy can. She will certainly make her own choices and will undoubtedly make mistakes. But knowing he will be there to guide her through it all is remarkable to me.
I salute every man out there that is doing what he can to be present and active in the lives of his children – especially their girls!
Photo Credit: Shutterstock
---
Amber L. Wright, M.A. is an adjunct professor, writer, communication coach and creator of TalktoAmber.com. Her personal mission is to teach you how to hear and be heard in every area of your life - from the boardroom to the bedroom. Wright's areas of interest and expertise are in communication, relationships, marriage and popular culture.