NYPD Puts Pregnant Woman in Chokehold for Grilling on Sidewalk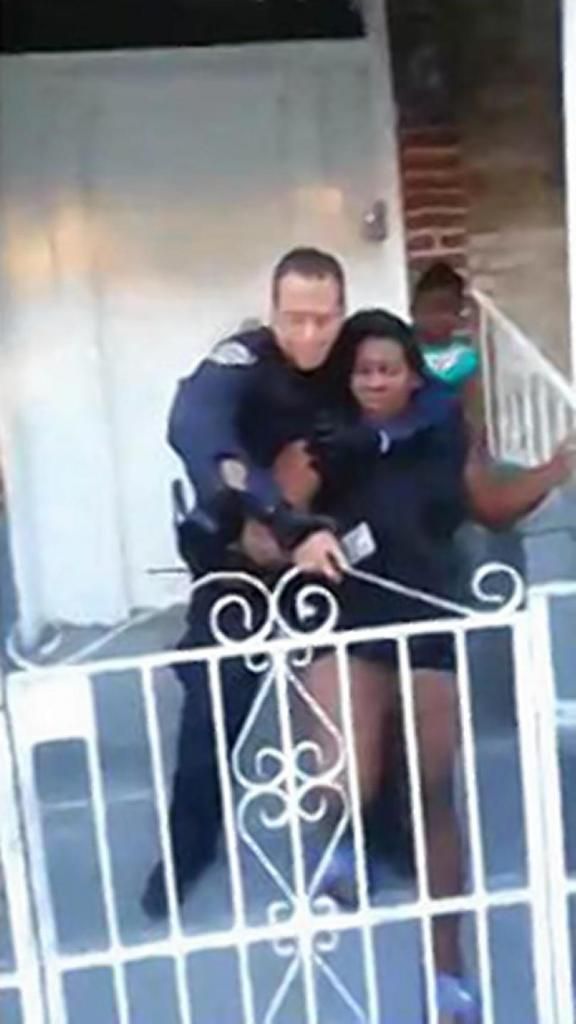 NYPD were caught on film putting a seven-months-pregnant woman in a chokehold following a scuffle over illegal grilling in Brooklyn.
Photos released Monday show a cope leading Rosan Miller, 27, away from a home with his arm around her neck.
The NYPD prohibits the use of chokeholds. The protocol has been on the books for 20 years.
According to the police, officers went to the home following reports Miller was was grilling on a public sidewalk in violation which is illegal. But the police encounter turned bad when Miller husband and brother were arrested following a dispute with the police.
The New York Daily News reports:
The brother, John Miller, was charged with harassment and obstruction of justice. Her husband, Moses Miller, 34, was charged with resisting arrest and obstruction. Rosan Miller got a summons for disorderly conduct.

When former city councilman Charles Barron heard, he called cops to complain and "expedite" the Millers' release, he said.

"This was all over a grill," Barron said. "This is about grilling in front of her house."

The advocacy group, People Organizing and Working for Empowerment and Respect, released the photos.

Barron pointed out that the woman's daughter can be seen in the photo watching her mother being arrested.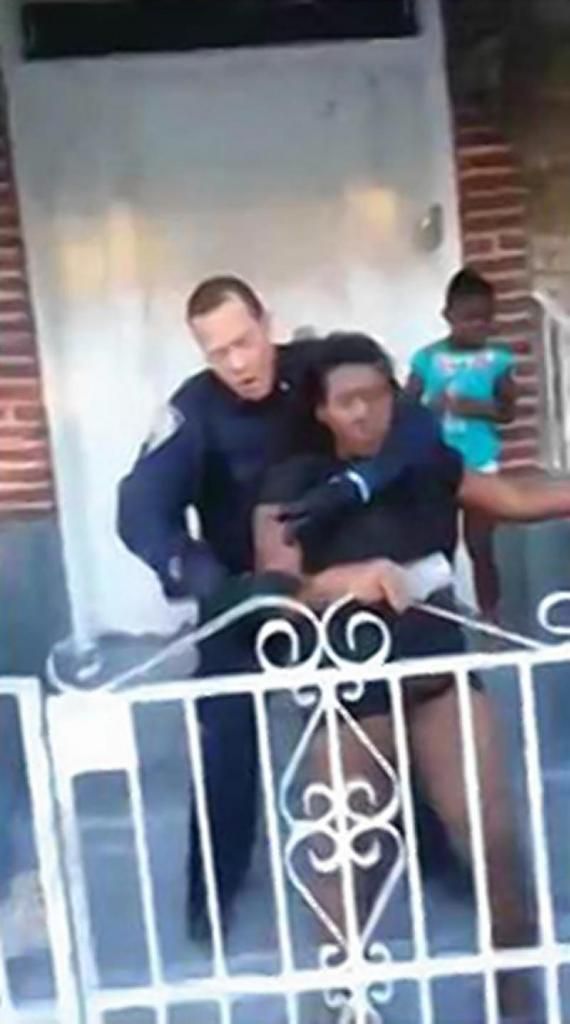 Source