So I Geek Yeeah: Six Black Women Geeks You Should Know
By Enongo Lumumba-Kasongo
I hope when you read this article's title you started humming the chorus for Creep by TLC. For the past few years I've wanted to create a parody song à la
Chescaleigh
that changes the lyrics from an anthem for scorned lovers into a song about fearlessly inhabiting my geek identity. As the backlash against cosplayer
Chaka Cumberbatch
illustrates, a black woman who openly identifies as a geek can pose quite a threat to the status quo. Entering into geek spaces is often a harrowing experience for any woman, but it is especially pronounced for a woman of color. Not only do black women geeks often feel invisible to their non-POC peers
as well as geek content creators
, but they also face racist and sexist hate-speech online and in person just for pursuing their interests.
The idea that one should have to "prove" his or her geek credibility is (of course) a silly one. Yet as recently as 2012 comedian, actress, and gamer Aisha Tyler was forced to
gather a few folks together
after receiving the
"fake geek girl"
label while hosting Ubisoft's E3 presentation that year. Despite often being framed as safe zones for those who have been bullied and marginalized, these geek-centered spaces continue to reproduce the same old power dynamics that exist in other arenas between white straight cisgender males and, well, everyone else.
I'm hopeful that things can get better. Increasingly journalists and entertainment writers like
Erika Peterman
,
Ellen Lee
,
Arthur Chu
, and
Eric Johnson
have called attention to the racism, misogyny, homophobia, and transphobia that is so pervasive throughout the geek world. In addition, the prevalence of social media has helped to connect women of color with more inclusive geek communities.
As a black woman, music producer, rapper, and retro-gamer whose geek-friendly persona and musical content has brought me to the forefront of certain geek circles, I have had the pleasure of interacting with a breadth of black women who game, read comic books, adore cartoons, and love to cosplay among other neat interests and passions. So, without further ado I'd like to share the important work some of these women are doing to carve out much needed spaces for black girls. Look below for my list of six black women geeks you should know, starting with yours truly:
MUSIC | Enongo Lumumba-Kasongo (Sammus)
Twitter:
@sammusmusic
When MTV Iggy dubbed me "
Rap Aisha Tyler
" in October I'll admit that the thought of dropping out of my PhD program to pursue music full-time crossed my mind. Since I began producing video game inspired beats in high school and later rapping under the moniker Sammus, my work has received favorable coverage on Afropunk, Okayafrica, and Bitch among other online publications. In June 2014 I dropped my third album,
Another M
, a self-produced concept EP
funded by over 200 Kickstarter backers
that tells the story of the classic Nintendo game Metroid through the eyes of a black woman. The EP offers a unique contribution to the growing
nerdcore
niche of hip-hop, a genre typically framed as the domain of white male geeks and nerds and one that popular music blogs like Noisey have recently begun exploring.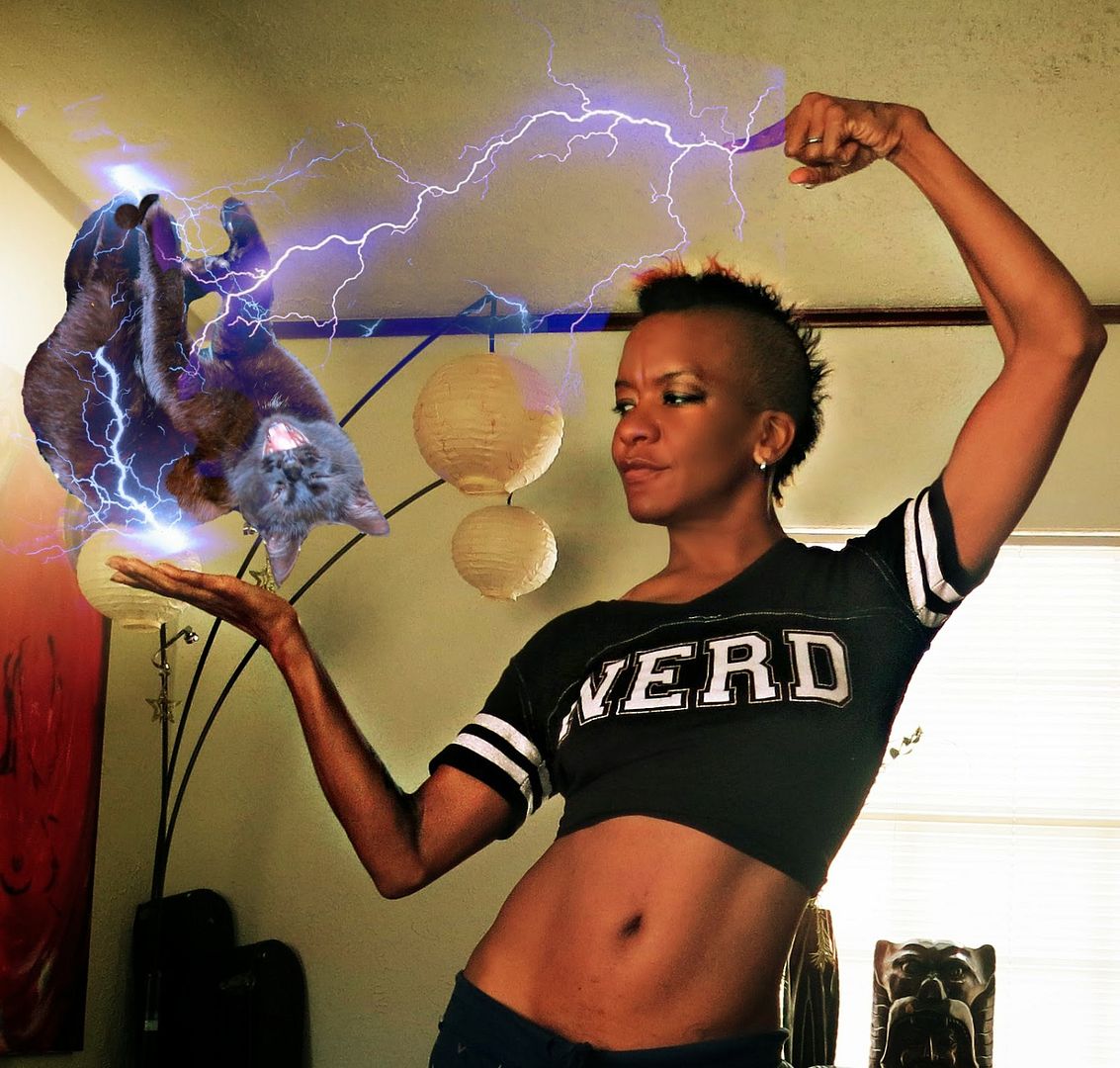 FILM | Maya Glick
Twitter:
@MayaSokora
Speaking of Kickstarter projects, check out crowdfunding maven, fellow musician, author, and filmmaker Maya Glick. In November 2013 she successfully
raised over $10,000 on Kickstarter
toward the production of "Rain," a short film tribute to one of the most prominent black female super heroes of all time, Storm. Armed with a professional film and editing team, as well as a deep love of the Marvel heroine, Glick is poised to deliver an incredible movie provided that she can get production off the ground. After completing the initial Kickstarter campaign, she has since
launched a second campaign
to raise an additional $8000 to cover the production costs of this ambitious project. If Storm has touched your life in any capacity make sure you show Maya some love by contributing and then checking out "Rain" once it is available.
BLOG | Jamie Broadnax
Twitter:
@JamieBroadnax
Have you ever felt like your family or peers judged you for your geeky and nerdy interests? If so, you'll be excited to learn about Jamie Broadnax, creator of the website
Black Girl Nerds
(BGN). According to its mission statement, BGN is "a place for women of color with various eccentricities to express themselves freely and embrace who they are." Since launching BGN in 2012, Broadnax has joined five other female bloggers to develop
The She Thrives Network
, the first publishing network owned and operated by black women. Among other important contributions, the success of BGN shows content creators as well as other "blerds" (black nerds) that black girls who love to geek out are not as much of an anomaly as some might have us believe. Because of her notable work in providing an online space for this thriving community she has been highlighted by MSNBC's theGrio.com in their 2014
top 100
list.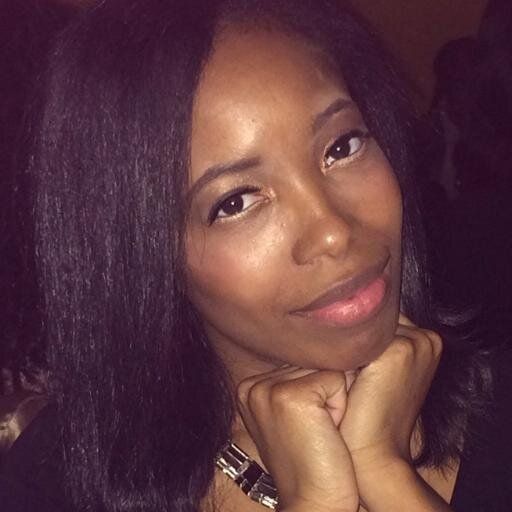 TECH | Tatiana King-Jones
Twitter:
@TatianaKing
Meet Tatiana King-Jones, a woman who proves that black girls love gadgets. This Howard alum developed
Love at 1st Byte
, a site that highlights important developments in the consumer device market while offering recommendations on what to purchase or pass. When she's not tech blogging, King-Jones moonlights as the stiletto-rocking hilarious co-host of the
The Fan Bros Show
, a popular geek-focused podcast that airs every week on the
Loud Speakers Network
. In addition to offering colorful commentary about all things geeky under the sun with her co-host DJ BenHaMeen, King-Jones also discusses the latest gizmos and news from the tech world through her Fan Bros segment "Tech Talk with Tatiana." Before you buy your next device, check out what King-Jones has to say and then ask yourself WWTD (what would Tatiana do)?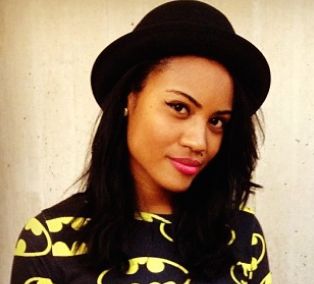 BLOG | Jamila Rowser
Twitter:
@girl_gone_geek
Next up we have blogger, social media darling, cosplayer, and self-proclaimed "kawaii trap lord," Jamila Rowser. In 2010 she developed
Girl Gone Geek
, a website and brand devoted to sharing her geek-centered interests. The message is clear: "I am a girl. I am a geek. I have a blog." While her tagline is simple, her content has been anything but. The site boasts coverage of a variety of different topics including fashion, good comic reads, games, toys, events, and more. Since meeting with success through Girl Gone Geek, Rowser has developed several other sites including my personal favorite,
Straight Outta Gotham
, a hilarious tumblr page that highlights quotes from popular rap songs that reference geek culture. Not content to sit behind the computer all day, the lovely Ms. Rowser has also made appearances as a guest on the geek podcast,
The Fan Bros Show
, in addition to cofounding
Geek Girl Brunch
, "a meet-up group of ladies who geek out together, typically when mimosas are involved." I'll toast to that!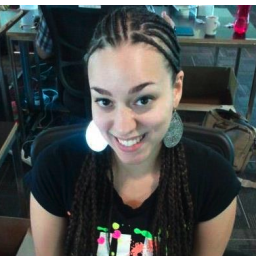 GAMES | Sarah Rodriguez
Twitter:
@SarahTheRebel
Last but certainly not least is gamer and game-journalist Sarah Rodriguez. Recognizing the need for female-centered gaming forums, Rodriguez began a personal blog about gaming in 2011 and by 2012 had developed
Nerdy But Flirty
, a website "for gamers and geeks, with a focus on issues pertaining to female gamers." With an all-woman staff, NBF provides information and tutorials on games, as well as reviews of comics, books, television shows, and tabletop games among other entertainment forms. The site also includes
an impressive directory
of female sites, blogs, and organizations dedicated to geek culture and gaming. Whether you're a retro-gamer like myself, or someone who likes to stay up-to-date with
The Big 3
gaming companies, NBF has all your needs covered!
Do you know any other awesome geek girls of color who are doing big things? Please share them below!
Photo Credit: Shutterstock