Complaints Take Down Fundraising Page for Accused Rapist Daniel Holtzclaw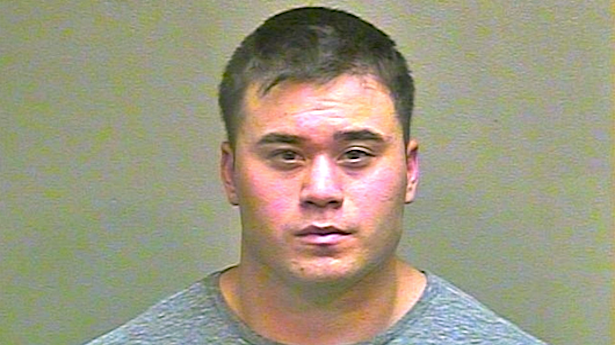 After complaints, the crowdfunding site GoFundMe has removed a fundraiser for officer Daniel Holtzclaw.
Holtzclaw, a three-year veteran of the Oklahoma City police department, was
arrested last month
on charges of rape, forcible oral sodomy, sexual battery, and indecent exposure. Eight victims have come forward, and each of them are Black women between the ages of 34 and 48.
Holtzclaw's sister began the donation campaign that raised over $7000 from dozens of donors before GoFundMe shut it down.
A journalist, who preferred not to be named, alerted me of the action taken by the site. After she inquired about removing the campaign, she received this response.
A post on the "
Justice for Daniel Holtzclaw
" Facebook page confirms that the page is no longer active.
The Holtzclaw money says they are raising money for his defense and bail which was recently reduced from $5 million to $500,000.
This action comes after GoFundMe endured weeks of scrutiny for allowing supporters Darren Willson, the police officer who killed Michael Brown, to raise nearly half a million dollars before they removed the fundraisers from the site.
They are likely doing damage control, but this is a step in the right direction.
---
Kimberly Foster is the founder and editor of For Harriet. Email or
Follow @KimberlyNFoster