OKC Officer Accused of Sexually Assaulting Black Women Has Raised Thousands from Supporters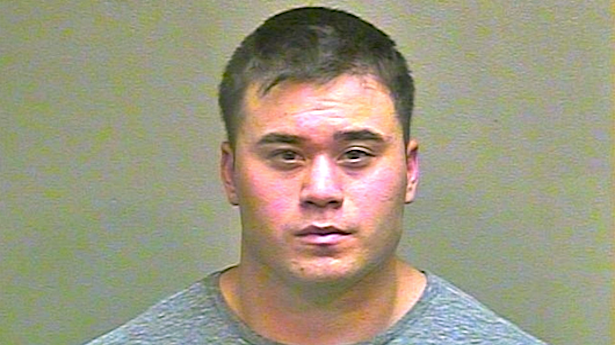 Daniel Holtzclaw, the Oklahoma City Police Offer accused of sexually assaulting at least eight Black women while on duty, has found considerable support online.
Holtzclaw was
arrested last month
on charges of rape, forcible oral sodomy, sexual battery, and indecent exposure. He is being held on $5 million bond.
To date the 27-year-old cop has raised more than $7,000 from dozens of donors via a crowdfunding campaign on the website
GoFundMe
begun by his sister.
"The pursuit of Justice will be lengthy, but with the support of Family, Friends, and the Community, Daniel Holtzclaw will be vindicated and justice will prevail," the page states. "All funds raised will assist Daniel and his Family as they seek the JUSTICE Daniel Holtzclaw so rightly deserves."
There is also a Facebook support page, "
Justice for Daniel Holtzclaw
," which has been "liked" by friends, family and supporters who believe the allegations against three-year-veteran of the OKCPD are false.
It appears as thought they've taken their cues from a similar
tremendously popular campaign
by for former Ferguson, Missiouri police officer Darren Wilson.
Holtzclaw supporters are selling shirts that read, "Free the Claw" and "#JusticeForDanielHoltzclaw."
According to Oklahoma County prosecutors, Holtzclaw stopped women, who were all black and between the ages of 34 and 58 and resided in the predominantly Black northeast area of Oklahoma City, while on patrol and threatened to arrest them or physically harm them unless they exposed themselves, allowed him to fondle them, or had sex with him.
Disgusting but unsurprising.
---
Kimberly Foster is the founder and editor of For Harriet. Email or
Follow @KimberlyNFoster