10 Black Girls Changing the World
by Ariel Williams
Beyoncé got it right when she proclaimed that girls ran the world. The last couple of years have proved that those are indeed Black girls. From running successful adolescent businesses to being the youngest ever TV talk show host, our girls are changing the world with confidence and we're delighted to highlight them today.
Photo Credit: Gilbert Carrasquillo / Getty Images North America
On her August cover of Sports Illustrated magazine, a first in history for a Little League baseball player, the words, "Remember her name… as if we could ever forget" are in bold print adorning a legendary photograph of Mo'ne throwing a mean pitch. On August 15, 2014, those words became true for Davis as the first girl in Little League World Series history to pitch a winning game for the Taney Dragons. At 13, she's earned her place in baseball's Hall of Fame and doesn't plan on stopping any time soon. When asked what the limit was for Mo'ne in an ESPN interview, Davis said her goal is "to go as far as I can." The hazel-eyed Philadelphia native dreams of playing point guard on the University of Connecticut women's basketball team followed by playing in the WNBA.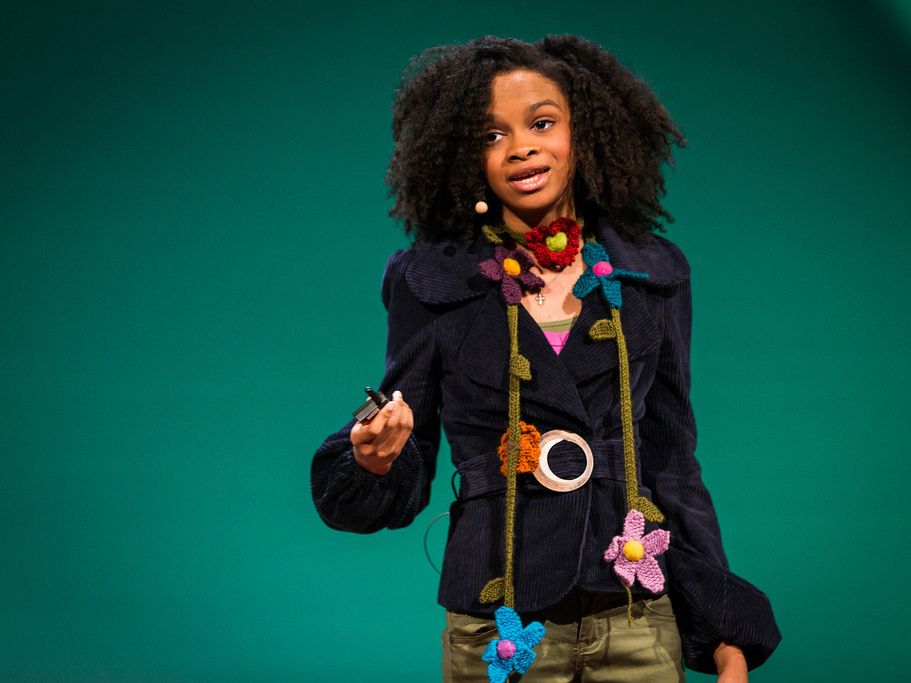 On paper, Maya Penn is an entrepreneur, philanthropist, environmental activist, cartoonist, eco-designer, inspirational speaker, illustrator, coder and writer. Underneath her outstanding list of merits, she's just a little girl who wants to save the environment one accessory at a time. When she was 8 years old, Maya started her first company called Maya's Ideas, selling handmade accessories and clothing using eco-friendly materials she found around her house. Since starting her company, she's gained customers around the world and has been featured on Forbes.com, Black Enterprise, Ebony, CNN, Time for Kids, The Huffington Post, Essence, Young Entrepreneur, The Steve Harvey Show, and other numerous prestigious outlets. The most important thing to the now 14-year-old Atlanta native is "making people happy through my items." When people can't afford her creations, Penn donates 10-20% to Atlanta charities. Learn more about Maya's shop and cartoons at
www.mayasideas.com
.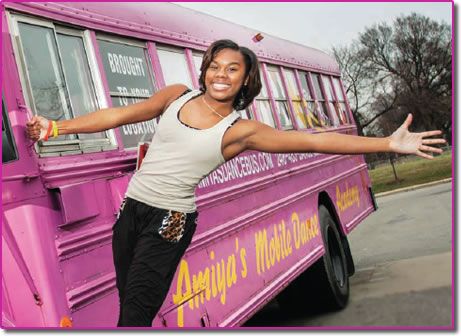 Amiya's Mobile Dance Academy exhibits genius innovation at its finest! The young lady behind this growing business is 15-year-old Amiya Alexander, a native of Detroit. When Alexander was 9 years old, she shared her dream of opening an affordable mobile dance studio with her mom, Taberah Alexander. A couple of years and a $20,000 investment later, Alexander's dream of becoming the first local on-the-go dance academy for girls ages 2 to 12 came true in 2008. With the help of donations, Alexander is able to offer her students a low rate of $11.50 per class. In addition to teaching dance, the Academy teaches health and wellness classes and is striving to eliminate childhood obesity in the community. Amiya plans to attend Harvard Medical School to become an OB-GYN. For more information on how to donate to Amiya's Mobile Dance Academy, visit her
website
.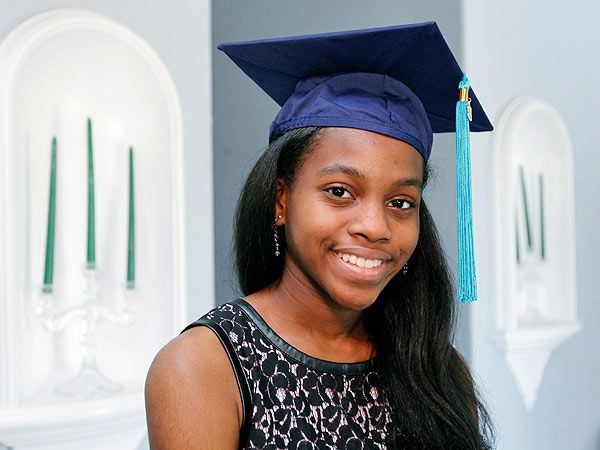 Photo Credit: Andrew Innerarity/Reuters
Most sixteen year old girls spend their time on social media or at the local mall. We can't say the same for Grace Bush, who graduated from high school and college at age 16 with a bachelor's degree in criminal justice. While most onlookers are wowed by Bush's accomplishments, she believes that anyone her age can do what she's done. Her advice is that they realize that, "It's not hard -- it's just hard work!" Her ultimate career goal is to become Chief Justice of the United States Supreme Court. She's surrounded by a large, supportive family -- she's the third oldest of nine -- who values hard work and education, making her career goals attainable. Grace and her older sisters, Gisla, 19, and Gabrielle, 17, attended Florida Atlantic University High School, which is an accelerated high school that allows students to earn bachelor's degrees and their high school diploma. All three young ladies plan to immediately start working on their master's degrees.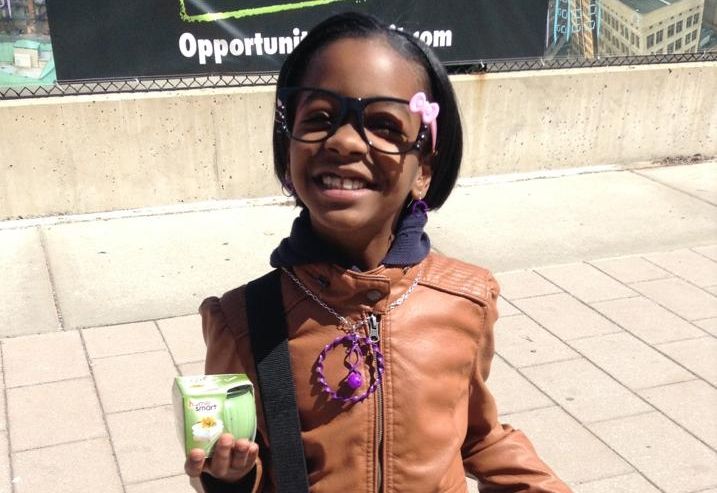 Asia Newson is Detroit's Youngest Entrepreneur. Newson started her business,
Super Business Girl,
at 10 years old where she crafts and sells custom candles with her dad, Michael Newson. While she runs a tight ship and enjoys being the boss of her own company, Asia's mom, Latasha Thompson, describes her as "kind, outspoken, and intelligent." Her main goal is to attend Michigan State University, as well as expanding her business to a couple of storefront locations—including one in businessman Dan Gilbert's building. While she's working towards her goal, Asia trains kids her age -- Super Business Girls and Boys -- on how to make their own money and finding resources.
Ima Christian & Asha Christian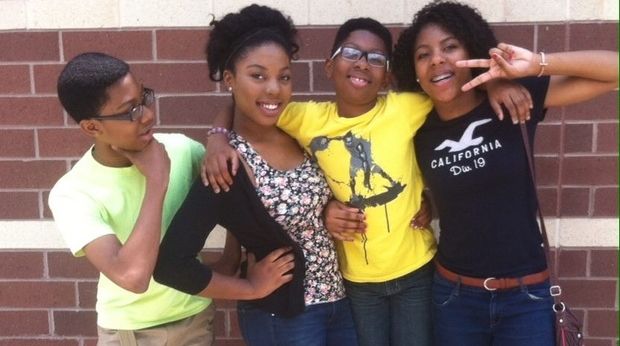 Photo Credit: Pine Tart
Alongside their brother Caleb Christian, The Christian sisters founded a mobile app development company called Pinetart, Inc. Under this incorporation, the siblings created a mobile app called Five-O, which allows citizens to enter the details of every interaction with a police officer in every county in the United States. The app allows users to rate the officer's professionalism, courteousness, and provides access to critical information needed for legal action. When asked why the trio created the app, co-founder Ima responded, "We'd like to know which regions in the US provide horrible law enforcement services as well as highlight the agencies that are highly rated by their citizens. In addition to putting more power into the hands of citizens when interacting with law enforcement, we believe that highly rated police departments should be used as models for those that fail at providing quality law enforcement services."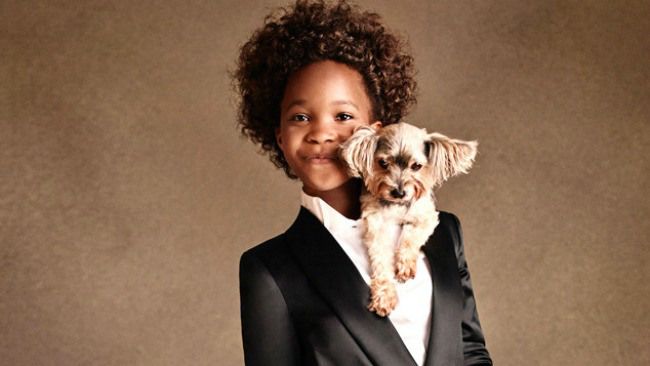 Photo Credit: Armani Junior
Quvenzhané stole hearts at the tender age of five for her leading role as Hushpuppy in Beasts of the Southern Wild. This role scored her a spot in history as the youngest actress ever to receive a nomination for the Academy Award for Best Actress. Wallis is also the first African-American child actor to earn an Oscar nomination. Since then, the young Louisiana born beauty has starred in Steve McQueen's 12 Years a Slave (along with Chiwetel Ejiofor, Lupita Nyong'o, Samuel L. Jackson, and Brad Pitt) and in Sundance short film Boneshaker. This December, 11-year-old Quvenzhané will knock on history's door again with a leading role in a new film version of Annie alongside Django actor Jamie Foxx.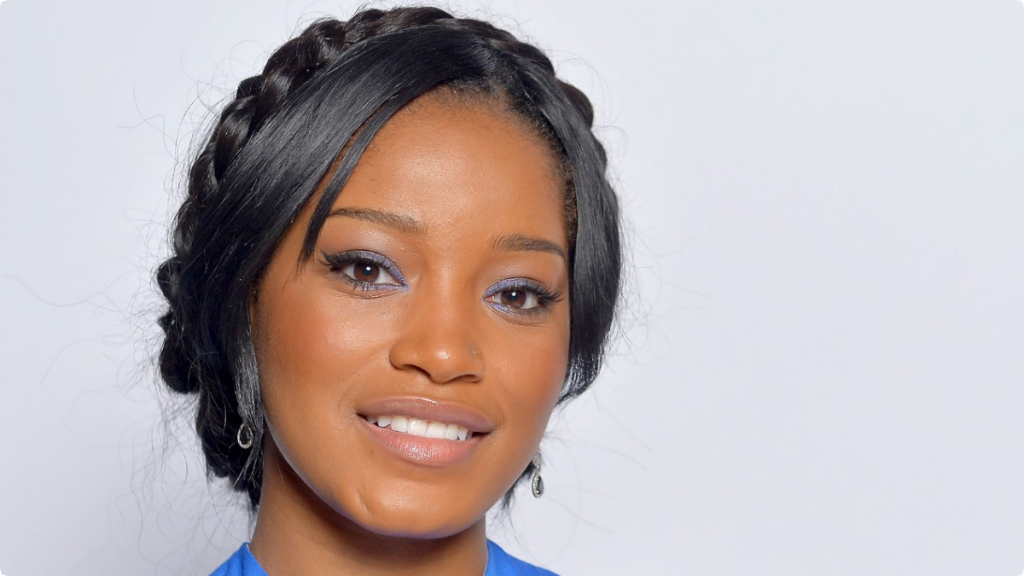 It's safe to say that Keke Palmer is the voice of today's youth! At age twenty-one, this sweetheart has already made a name for herself as an established actress, singer, activist, and fashion designer. But her success doesn't stop there. This year, Palmer became the youngest talk show host in TV history with BET's Just Keke. According to a news release, the show will "target millennials by covering a variety of topics, including fashion, social media, pop culture, sex and more." Most recently, the Akeelah and the Bee star made history again as the first African-American Cinderella on Broadway. A true humanitarian, Palmer hopes her role as the princess encourages young black girls by letting them know "that just because you have never seen it doesn't mean that you can't be it."
Gabrielle Douglas, 18, is a Black girl on fire who inspires us all! Gabby's life story defies the stereotypes associated with Black children being raised in a single parent home. In Lifetime's The Gabby Douglas Story, her childhood was portrayed positively and has contributed to her national fame. At the 2012 London Summer Olympics, the U.S. Women's Artistic gymnast won gold medals in both the team and individual all-around competitions. Gabrielle is the first woman of color of any nationality and the first African-American gymnast in Olympic history to become the Individual All-Around Champion. She is also the first American gymnast to win gold in both the gymnastic individual all-around and team competitions at the same Olympic games. Gabrielle also plans to compete in the 2016 Olympics in Rio de Janeiro, Brazil.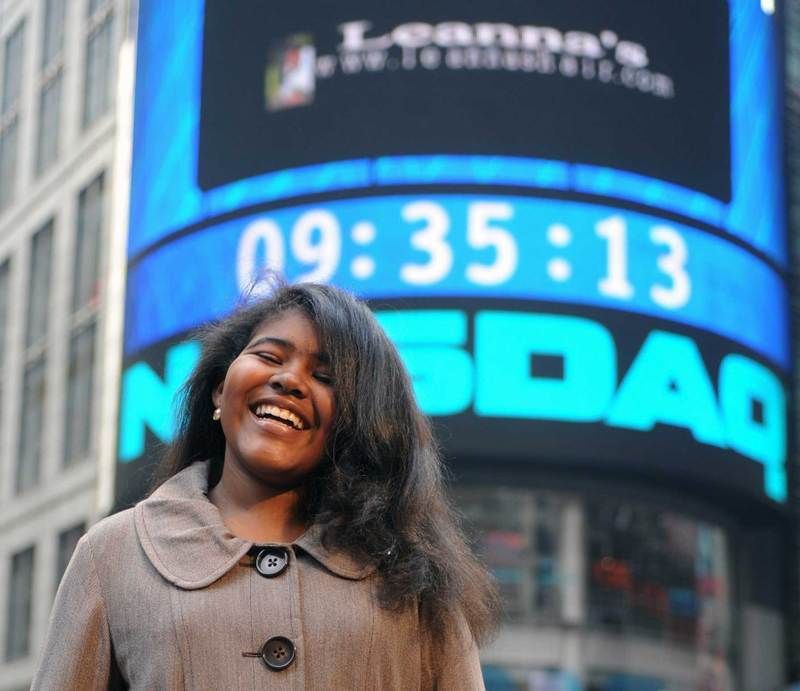 At age 9, Leanna decided to use her great grandmother's secret recipe to bottle, package and sell the hair products that had been in her family for generations. She's the founder and CEO of
Leanna's Inc.,
a hair product line that promotes healthy hair growth. Since starting her business, she's been profiled in some of the most influential business publications such as Forbes Magazine, Success Magazine, INC Magazine, and Ebony Magazine. Instead of being blinded by her amazing success and accomplishments, Leanna believes in philanthropy and founded the Leanna Archer Education Foundation, an organization devoted to providing better opportunities for underprivileged children in Haiti. The now 18-year-old's goal is to build schools in Haiti, while providing a safe learning environment for over 150 students.
Ariel C. Williams writes about entrepreneurship, various women's topics and advocates real girl talk with her debut book The Girl Talk Chronicles. Connect with her @ArielSaysNow.