How Five Black Women Candidates are Shaking Up Georgia Politics
by Nneka M. Okona
In recent years the majority the GOP has held on the state of Georgia, and the South in general, has been loosening, and there's no better example of this shift than the Georgia Five — a record group of five Black women vying for state office in the state wedged between Alabama and South Carolina.
The list of women, including
Doreen Carter
, running for secretary of state,
Liz Johnson
, up for insurance commissioner, former state senator
Connie Stokes
who is running for lieutenant governor,
Robbin Shipp
, on the ballot for labor commissioner and
Valarie Wilson
, up for state school superintendent, runs the full gamut of offices.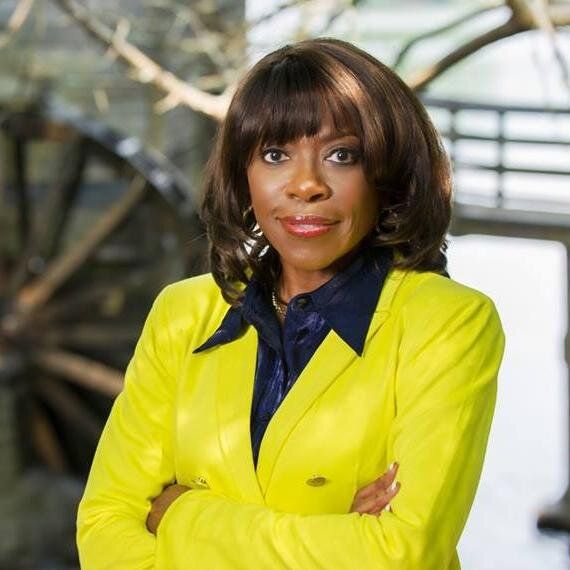 Connie Stokes - democratic nominee for Lt. Governor
But why does this even matter, especially given that none of these roles would typically not be given any national attention or exposure?
When we talk about politics and the intersection of it with race and gender, the significance is great.
This is precisely what the Rutgers University Center for American Women and Politics recent study, The Status of Black Women in American Politics, explored.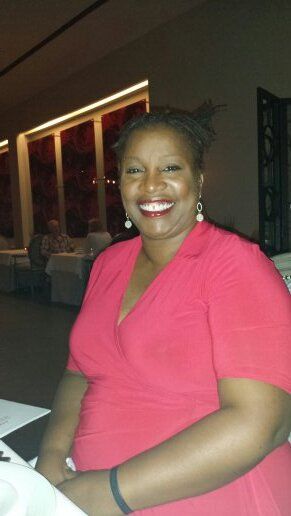 Doreen Carter -democratic nominee for Georgia Secretary of State.
When running for office, challenges include building a campaign staff committed to carrying out the candidate's platform, fundraising and getting potential voters and community leaders to commit to the platform and vision set forth. These challenges are only exemplified and taken up a notch when the candidate in question is a Black woman. Black women are called to surmount both gender and racial bias, both in one swoop.
The study directly states the overall under representation of Black women in the world of politics and held offices, saying Black women constitute 7.4 percent of the U.S. population and 7.8 percent of the electorate. Despite this, Black women only make up 14 members of Congress, 241 in state legislatures and 26 Black women mayors in cities with populations toping 100,000, the study also states.
Liz Johnson - candidate for insurance commissioner
One of the biggest barriers to ushering in equal political representation for Black women in all political spheres seems to be lack of substantial fundraising monies.
All the Georgia Five received endorsements from top democratic figures and progressive groups as a means of support, but data shows a clear disparity in this realm is real and substantiated. And it has a long history.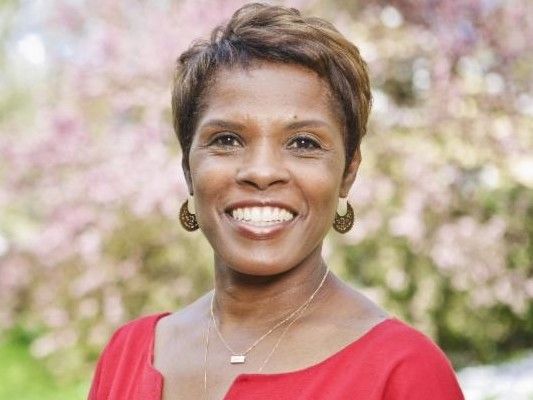 Valarie Wilson - candidate for state school superintendent
In the election cycle of 2012, for example, Black male Congressional Black Caucus members raised $1 million in funds compared to the $781,763 that Black women were able to raise.
Similar findings were concluded for open seat winners in 2012, as Black male winners raised $1.4 million compared to only $812,493 raised by Black women.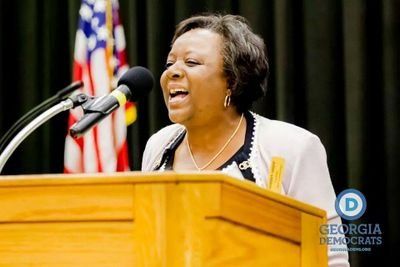 Robbin Shipp - candidate for Georgia labor commissioner
The Georgia Five — Carter, Johnson, Stokes, Ship and Wilson — represent a slow, upward trend of greater representation of Black women in politics, although it may seem to be on a small scale. This is why, perhaps, it matters, along with other research pinpointing to Black women being the bolster of their communities. Black women tend to drive spending in their communities, spending 85 cents to the dollar and constituting almost 60 percent of voters in their communities as well.
---
Nneka M. Okona is a writer based in Washington, DC. Visit her blog,
www.afrosypaella.com
, her website,
about.me/nnekaokona
or follow her tweets,
@NisforNneka
.