Why We Can't Wait: An Ode to Mary Spears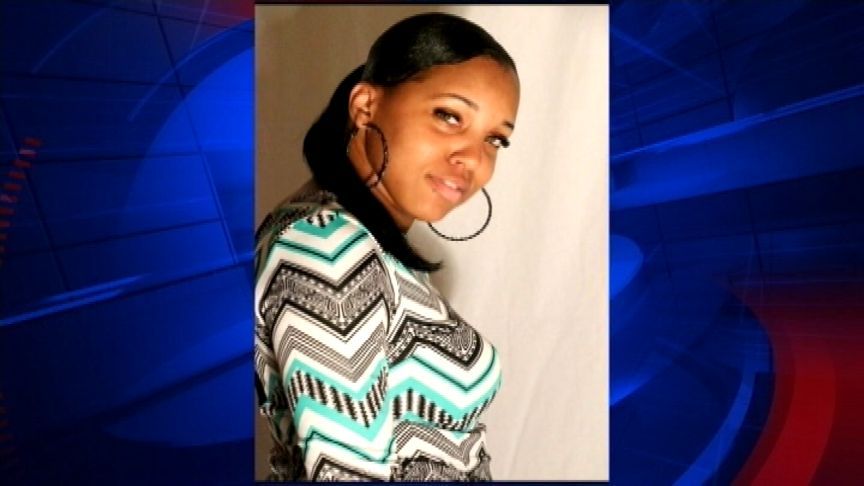 On Sunday,
Mary Spears was gunned down in Detroit
after refusing the advances of a man. Mary Spears was shot multiple times. Mary Spears was a mother of three and engaged. Mary Spears' fiance was present when this happened.
These are the facts of Mary's particular case. In a similar situation last week,
a woman's throat was slashed
after she refused the advances of a man in Queens. Both of these events are examples of serious violence and are the extreme. However, the lead up to what happened is not. Street harassment is so insidious that many Black women consider it commonplace and have developed ways to fend off the unwanted attention of men - many of which must involve the mention of another man before it is taken seriously. Unless you say, "I have a boyfriend" or "I'm on my way to meet my husband," your decision is met with persistence. Without including another man, a simple "no" is not enough.
But this is not a new story. Street harassment has moved up the list of "Misogynistic Things Feminists Talk About" and we have even seen the emergence of conversations about nuances and differences in street harassment in the Black community. Notably,
Feminista Jones
' hashtag campaign #YouOkSis highlighted Black women's experiences with street harassment and the limited interventions from Black men. As expected, there was backlash from Black men, and it seemed that the hashtag would be included in the longstanding dialogue about Black women attacking Black men and, thus, tearing apart the Black community.
But for anyone to speak and act as though there is no difference in the lived experiences and perceptions of Black men and women would contradict fact. The narratives about Black men and Black women differ, and Black women are suffering as a result. Black men's representation in the statistics about incarceration, the school-to-prison pipeline, police brutality, unemployment, health, and any number of things always show them in the worst position. By comparison, Black women's slightly "better" placement in those very same statistics are taken as evidence of success. The problem with these narratives is that the perceived success of Black women has rendered our representation in the statistics invisible. Yes, the numbers for Black men are, in general, worse than any other group based on race and sex, but Black women are never far behind.
In a
fact sheet
published earlier this year, the African American Policy Forum illustrated the ways in which Black women are still suffering in this country. Yet, because our numbers are in some way "better" than our male counterparts, Black women are ignored. And if we fight against this invisibility, we are considered race traitors or told that we are not supportive enough of our men. The problem with this line of thinking is that it expects us to bear the brunt of the violence and injustice heaped upon our shoulders without complaint. But this silence is maddening when I think about Mary Spears and the young woman in Queens.
These women are just recent additions to a long line of Black women and girls to experience severe, and oftentimes deadly, violence. Before them there was Renisha McBride. There was Rekia Boyd. There was Tarika Wilson. There was Aiyana Jones. There was Shantel Davis. There was Miriam Carey. There was Shereese Francis. There was Yvette Smith. There are all of these Black women who were victimized. Arguably, the reaction to the violence they experienced has been influenced by the fact that they were all Black women. These stories are shared, some words are spoken, but by and large the violence experienced by Black women is not granted the same outcry as that experienced by Black men.
Right now, there is serious and important work happening in Ferguson, Missouri. The killing of Black men, the failures of the police departments, and the lack of action from the criminal justice system in the Michael Brown case is appalling. Every moment of protest, every voice raised, and every state official confronted with the facts about the utter disregard and mistreatment of the Black community in Ferguson is necessary and I commend it.
But we need to turn up the volume of our cries on behalf of Black women. We have enough collective anger at this blatant targeting of our community - we have enough voices to call out what is happening to all of us. When I woke up to the news of
Vonderrit Myers, Jr.'s death
at the hands of an off-duty police officer in St. Louis, I felt the all too familiar pang of outrage. I am ready to stand up for him and every other Black person, man or woman, who suffers injustice. But we, as a community and as a society, must be ready to decry all injustice as such. We cannot relegate some to the back, to suffer silently, until we eliminate all of the problems of one part of our community. This attempt at triage leaves Black women bleeding, wounded, and waiting. But we cannot wait any longer.
Photo Credit: Detroit Fox 2
---
Aisha N. Davis, Esq. is an an attorney focusing on human rights and civil rights with a special eye toward intersectionality.