Comedian Goes on Bizarrely Racist, Sexist Twitter Rant About ESPN Host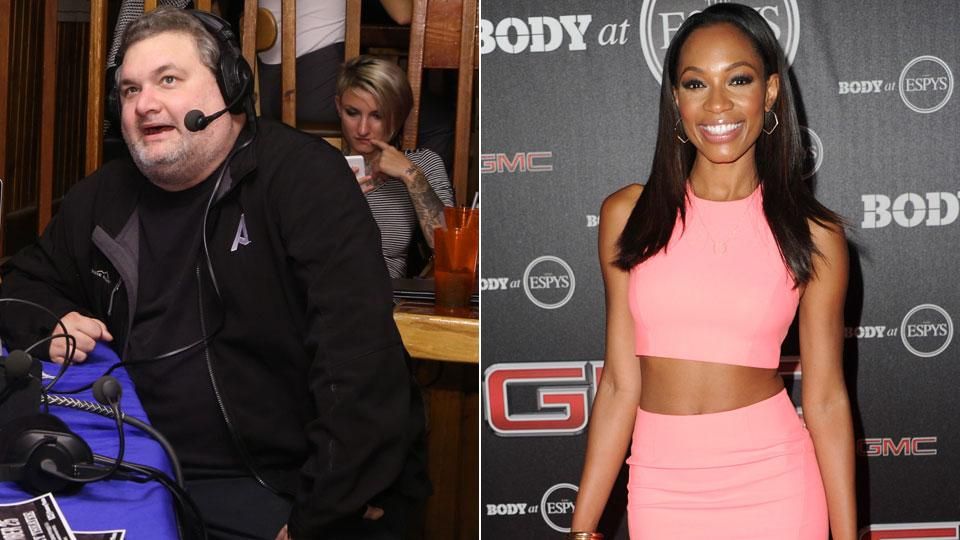 Comedian Artie Lange, best known for his stints on MADtv and The Howard Stern Show, took to Twitter last night to post some disgusting tweets about
ESPN First Take
host Cari Champion. During his rant that was both strange and incredibly offensive, Lange imagines a sexual scenario in which he is a slave owner and Champion is his property.
Trigger warning for racist, sexually-explicit language.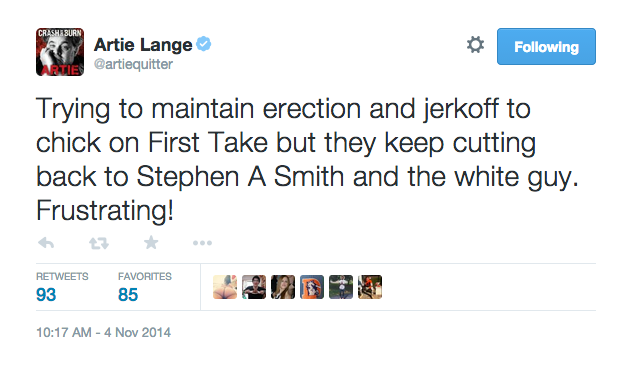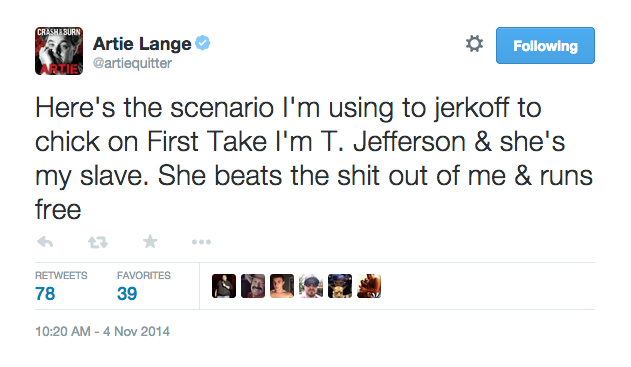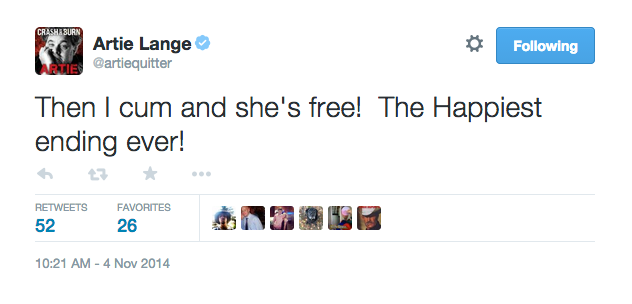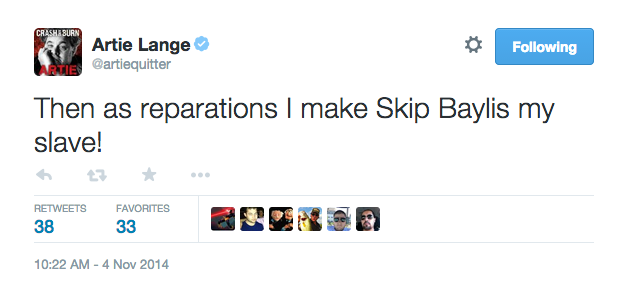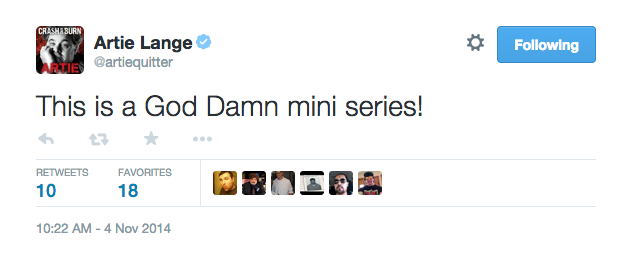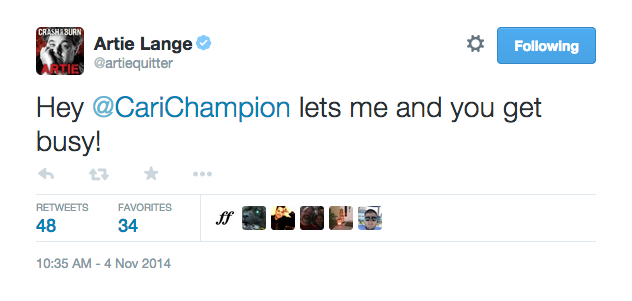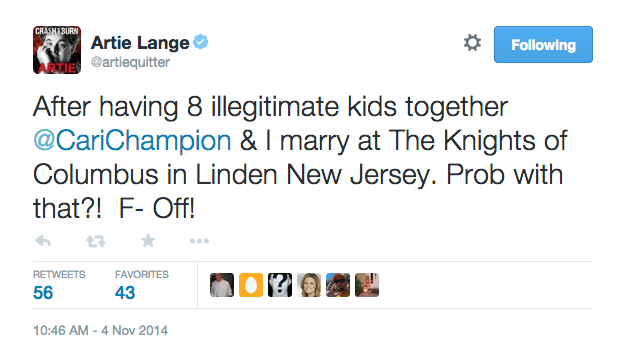 Cari Champion has not responded to Lange's abusive language, but her ESPN colleague Jemele Hill tweeted earlier today.
Ppl must realize @artiequitter's disgusting tweets to @CariChampion also is him joking about rape. Didn't realize that was "comedy."
— Jemele Hill (@jemelehill) November 5, 2014
ESPN has released
an official statement
.
His comments were reprehensible and no one should be subjected to such hateful language," the network said in a statement on Wednesday. "They objectify and demean one of our valued employees under the thin guise of "comedy" and are offensive to all of us. We will not dignify them with any other comment.
Including Champion in his racist fantasy of domination is in no way complimentary. It is reprehensible, and Lange's attempt at shock comedy fell woefully short. He is among the countless comedians who use comedy as an opportunity to profit from their crude bigotry.
Photo Credit: Anna Webber/Allen Berezovsky/Getty Image
Kimberly Foster is the founder and editor of For Harriet. Email or Follow @KimberlyNFoster