Chicago Police Officer Who Killed Rekia Boyd Found Not Guilty
On Monday, a judge found Dante Servin not guilty on charges of shooting and killing Rekia Boyd.
According to
The Chicago Sun Times
, Judge Dennis Porter granted the defense a motion for a directed verdict allowing Servin to bypass having to put on a defense.
Servin had been charged with involuntary manslaughter, reckless conduct and reckless discharge of a firearm — but Porter, in issuing his verdict, said Servin's conduct was "beyond reckless" in the March 2012 shooting of Rekia Boyd. Therefore, "it would be improper to allow the trial to continue given the total failure" to prove recklessness, which was key to all three charges. "The evidence does not support the charges on which the defendant is being tried."

Porter seemed to know his decision would be controversial.The officer's decision to discharge his firearm, Porter said, "was an intentional act."

"This is not a place for emotion," he said before reading his verdict. "This is a place for reasoned decisions."
Servin, an off-duty Chicago Police detective, fatally shot Boyd, 22, in March 2012. He also injured her friend Antonio Cross after confronting them and two others during a gathering held at a local park.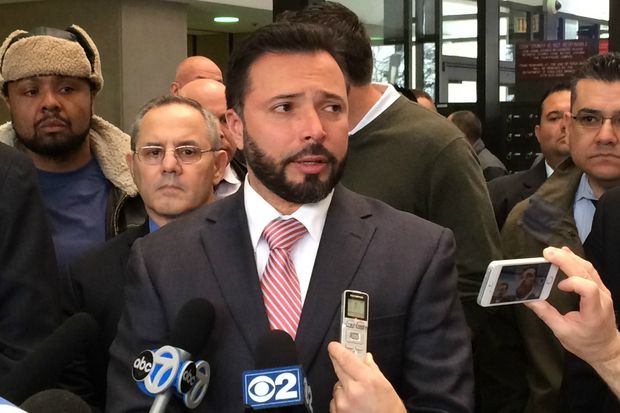 Dante Servin - Photo credit: DNAinfo/Erica Demarest
Boyd died after one of the five bullets from Servin's unregistered handgun pierced the left side of her head. Servin has maintained that shot only because he felt threatened when he confronted the group about the noise.
Boyd's mother, Angela Helton, received a $4.5 million settlement with the city.
Rekia's brother, Martinez Sutton, spoke of the verdict outside the court.