10 Black Women in Rock and Roll You Should Know
Say the phrase "rock and roll" and musical giants like The Rolling Stones, Led Zepplin, or Bob Dylan may come to mind. Though popularized by white artists, rock is originally a black art form that was born out of the fusion of jazz, blues and gospel. Black women musicians, the unsung and the household names alike, have played a significant role in making rock music what it is today. Here is our list of our ten all-time favorite black women musicians who have left their mark on rock and roll.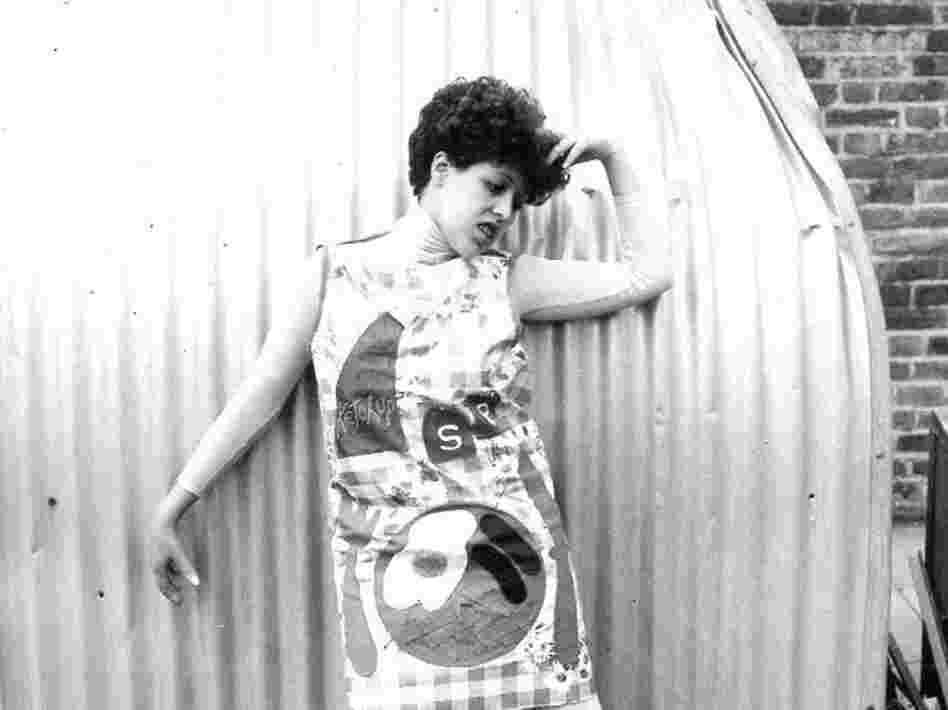 British punk rocker Poly Styrene (born Marian Joan Elliot-Said) spent her musical career coloring outside of the lines. As Robert Christgau of
NPR Music
pointed out, Styrene was a black girl innovating a musical genre dominated by white men and a punk who rocked neon colors when black was the reigning fashion trend. She was the front woman of the X-Ray Spex. Watch X-Ray Spex peform their iconic single "Oh Bondage Up Yours" with Poly Styrene on lead vocals
here
Funk singer Betty Davis was an icon of black girl musical liberation. Known for her daring fashion choices and her brief marriage to music legend Miles Davis, she is credited with greatly influencing Miles Davis' artistically and being the prototype of the sexually liberated female vocalist. Though Davis is not explicitly a rock and roll artist there can be no doubt that her distinctive voice, which was more of a growl, has influenced rock and roll vocalists to this day. Listen to her single "They Say I'm Different"
here
Watching Tina Turner perform in her heyday is like a watching a visual symphony of bouncing hair, sequins, and legs crescendo on stage. And of course there is her voice, that raspy and gut-wrenching instrument that has cemented her status as a vocal titan. She and her ex-husband, the late Ike Turner, once opened for the Rolling Stones in 1969 and covered The Beatles' "Come Together," leaving their irrevocable mark on rock and roll history. Watch Tina and the Ikettes perform "Get Back"
here
BRITTANY HOWARD OF ALABAMA SHAKES
There is little doubt that Brittany Howard's vocals, which are reminiscent of a female Otis Redding, are the fuel behind Alabama Shakes' recent popularity. Howard and her band mates' blend of Southern rock and soul have garnered them three Grammy nominations thus far. Watch Brittany Howard and Alabama Shakes give an impromptu live performance in Paris
here
ALEXIS BROWN OF STRAIGHT LINE STITCH
"[Straight Line Stitch front woman Alexis Brown] has the voice of an angel, the stage presence of a metal goddess and the looks of a model. Though she's done away with her trademark colored braids, it's always been her incredible voice that brings the fans to the shows. Her vocal range is what sets her apart. She can do hardcore and then flip smoothly into a soft melody without batting an eye."
Text by Rustyn Rose of Metalholic.com
. Watch Straight Line Stitch's 2008 single "Black Veil"
here
Jack Davey (born Brianna Cartwright) is one-half of the genre-warping duo J*DaVeY. Davey has been known to open her group's shows with Nirvana's hit "Smells Like Teen Spirit" and has been the opening act for Prince. Though Davey and her musical partner Brook D'Leau describe their music as pop fusion, Jack Davey's brash attitude and iconic mo-hawk phase certainly scream rock and roll. Watch Jack Davey perform "Queen of Wonderland"
here
"Madame So is a Paris-born/London-based singer-songwriter whose delightfully indifferent guitar pop has been compared to Hole, Blondie, Patti Smith, Polaris and Tracy Chapman." You can listen to her single "Camden Scene"
here
.
Text by MadameSo.com
SHINGAI SHONIWA OF THE NOISETTES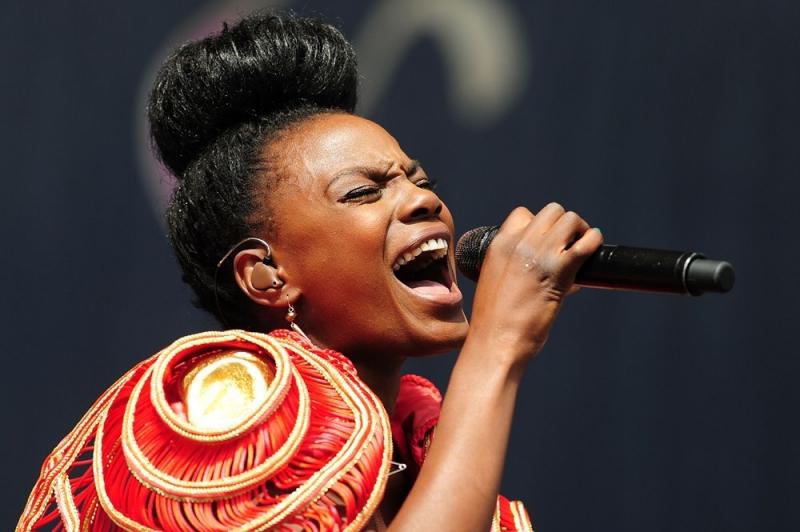 With her colorful and provocative fashion choices it should probably be no surprise that Shingai Shoniwa, the Noisettes' front woman, trained to be in the circus. After deciding to pursue music she co-founded the Noisettes who captured our attention with their hit "Don't Upset The Rhythm (Go Baby Go)." Shoniwa has been dubbed "a living, breathing manifestation of the rock & roll spirit" by Rolling Stone Magazine. Watch The Noisette's Live Performance of "Never Forget You"
here
Santigold (born Santi White) has been described as a genre killer born of "submarine sonar and low frequency midnight moans." Santigold got her start as the lead singer and co-founder of punk rock band Stiffed. With vocals that are reminiscent of a black Gwen Stefani, Santigold first exploded onto the music scene with her 2008 album Santogold. Watch Santigold's video for her recent single "Girls"
here
Source: KimyaDawson.com
Kimya Dawson's anti-folk sound permeated the 2007 film "Juno." Dawson, a Grammy-award winning singer-songwriter, is known for her simple, pared down sound. You can listen to Kimya's single "So Nice, So Smart"
here
Who are your favorite Black women in rock?
Related:
30 Black Women in Indie Music You Should Know
Emmett Till, Lil Wayne and the Demise of Black Art
I Don't Listen to Current Hip Hop...Why Are You So Shocked?
---
Assita Camara is a writer residing somewhere below the Mason-Dixon. She writes about culture at her blog The Afro-Modernist and crafts prose about culture, herstory, and life at her philosophie. You can follow her tweets about music, poetry, and technology at @
assitawrites