15 Black Women Visual Artists You Should Know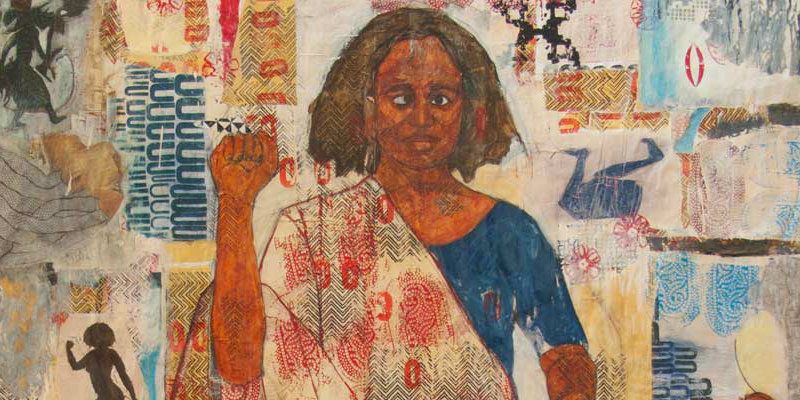 Visual Artists rarely get enough credit and recognition, but black female visual artists are a group that seems to be left out of the spotlight completely. Growing up as a young black female visual artist, there seemed to be no one who looked like me to look up to. But black female visual artists do exist, and they are creating some of the best art out today. Here are some of our favorites:
KARA WALKER
walkerart.org
. View her work
here
.
"Mequitta received her MFA from UIC in 2003, mentored by Kerry James Marshall. Her work has been exhibited across the U.S as well as in Paris, Brussels, Berlin, India and Dubai. In February, 2010, Mequitta was profiled as an "Artist to Watch" in ArtNews. Holland Cotter, art critic of the New York Times, in his 'last chance' article on June 1, 2007, sighting Mequitta's NY debut exhibition Encounters, stated 'Referring to the artist's African-American and East Indian background, the pictures turn marginality into a regal condition.'" Text and photo from
automythography.com.
View her work
here
.
lightbox.time.com
. Photo from
New York Times.
View her work
here
.
"Lorna Simpson was born in 1960 in Brooklyn, New York, and received her BFA in Photography from the School of Visual Arts, New York, and her MFA from the University of California, San Diego. When Simpson emerged from the graduate program at San Diego in 1985, she was already considered a pioneer of conceptual photography. Feeling a strong need to re-examine and re-define photographic practice for contemporary relevance, Simpson was producing work that engaged the conceptual vocabulary of the time by creating exquisitely crafted documents that are as clean and spare as the closed, cyclic systems of meaning they produce. Her initial body of work alone helped to incite a significant shift in the view of the photographic art's transience and malleability." Text from
lsimpsonstudio.com
. Photo from
thesaudavoice.com
. View her work
here
.
Saatchi Gallery
. Photo from
annansi.com.
View her work
here
.
mickalenethomas.com
. View her work
here
.
Text and photo from The New York Times.
View her work
here
.
AMALIA AMAKI
The History Makers
. Photo from
blackartdepot.com.
View her work
here
.
JOYCE J. SCOTT
Craft in America
. Photo from
bsgw.org
. View her work
here
.
ALISON SAAR
FAITH RINGGOLD
faithringgold.com
. View her work
here
.
ELIZABETH CATLETT
SANDRA ROWE
JULIE MEHRETU
---
Alexis Jackson is a student studying Creative Writing and Fine Arts at Vanderbilt University. You can reach her at alexis@forharriet.com and follow her
@_alexisjacks
.