Beyoncé Calls Herself "A Modern-Day Feminist"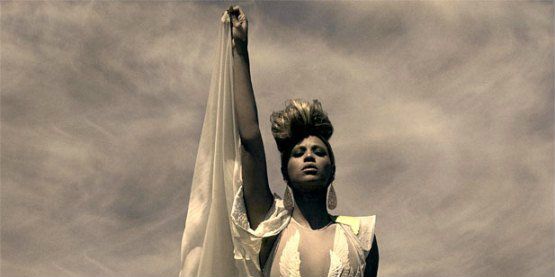 In the May issue of British Vogue, Beyoncé calls herself
a modern-day feminist
.
"That word can be very extreme, but I guess I am a modern-day feminist. I do believe in equality. Why do you have to choose what type of woman you are? Why do you have to label yourself anything? I'm just a woman and I love being a woman."
The statement is notable primarily because of the uproar the superstar has caused in feminist circles since she began her ascent to the top of the pop music throne, but this year the chatter reached became inescapable, and quite frankly, intolerable. It began when she
covered GQ
in a crop top and panties. In that interview, Beyoncé she described male control of the images of women as "bullshit." That was enough for me.
It seems that despite her noted, ongoing commitment to uplifting women (except for
that one song
), she could never satisfactorily prove her feminist credentials. The amount of time the white, feminist blogosphere dedicates to dissecting her every move is maddening. Even as a feminist who desperately wants to claim Beyoncé, I can admit the subject of her feminism is worn. At this point, King Bey could call herself Scooby Doo and we'd all have to deal, but it's heartening to see her say the words.
Related:
Celebrities Won't Save Feminism So Leave Beyoncé Alone
Michelle Obama Feminism: For Black Women With Nothing To Prove
Odd Woman Out: Why White Feminists Must Recognize the Beauty of Intersectionality
---
Kimberly Foster is the founder and editor of For Harriet. Email or
Follow @KimberlyNFoster