What The Continent of Africa Taught Me About Black Womanhood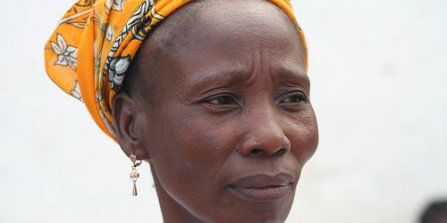 by Viviane Rutabingwa
So, here I am – my 10th month in East Africa – since I left as a teenager 8 years ago. As I reflect on the tapestry of blackness this experience has added to my black woman hood I realize just how dynamic we are as black women and the infinity ways we can define "being black."
My name is Viviane Mary Kyomgisha Abwoli Rutabingwa – My names a perfect analogy to who I am. Kenyan born, Ugandan raised, British schooled, Canadian educated African/Canadian black woman. As a public health specialist working for a big name international organization, these last 10 months have taught me more lessons that I have learned in my entire life: Professionally, I have learned about the on the ground truths of AID organizations; I have learned about the true impact that we do (and in most cases - do not) have; I have learned the importance of being a student to the community you are serving and most importantly I have learned the harm that can be done when we as "experts" do not humbly listen to the needs and wants of those in the communities that we serve.
Coming back home, after years abroad was an easy decision for me. I am an African after all, I get my people, I speak my language, I understand that corruption is a hindrance to development and yet very deeply rooted, I know that tribalism is an obstruction to democracy but truly embedded in our culture and kneeling down when you speak to your elders is respect. I got this……right?
Not even close.
My most important lessons this year have been personal ones. It has been understanding that the label of being a black woman is far from ubiquitous, deeply dynamic and very much a "living document" being ushered along by the continued movement, vibrancy, flow and dance that exists from those that call them selves west Indians to those that call themselves Africans and all the other women in between.
I have learned that WE are a quilt made of different textures, colors, consistencies, and scents: I have worked under Rita, my boss and now a mentor, a strong, empowered yet gentlewoman from the west Nile area that believes in non-hierarchal leadership, collective decision-making and consensus building. Rita's African husband cooks, helps take care of the kids, works full time and supports her fully.
I've met Mbambu a community health worker, mother of 6, a lady that survives on $2 a month, believes in discipline and a woman's role as a caretaker of her husband, disciplinarian and earner. Mbambu lives in the Rwenzori Mountains and climbs up and down them everyday to perform her duties at the local health clinic. I've met Kabugho a subsistence farmer that I see carrying wood on her head every day – jolly as ever and always eager and enthusiastic to put down her wood and chat. Kabugho lives to serve her children and cherishes preparing lunch and dinner for them all. These women all call themselves African.
So as I began, it's 10 months in and I am more resilient, stronger, wiser and 10 pounds heavier – yes, I have come home and I have the body to show it! The fresh heartiness of my African food has been good to me, probably too good… but what my continent has done most for me is made me feel comfortable in my blackness. After all, I'm just adding one more piece to the infinity that exist on our beautiful quilt. Related:
Related:
Africa In Vogue: The Exploitative Practice of Selling Culture
Funmilayo Ransome Kuti: Before MLK there was FRK the "Mother of Africa"
Embracing Who You Are: Growing Up African and African American
---
Viviane Rutabingwa is a twenty something African-Canadian woman working on public health initiatives in Africa.