20 Women Reported Kidnapped in Nigeria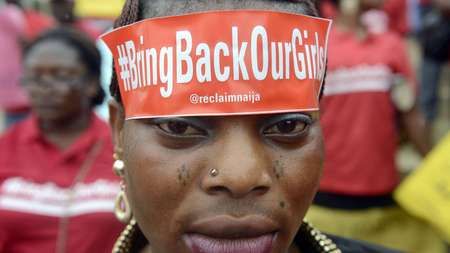 Johannesburg, South Africa - Gunmen abducted 20 women from a remote settlement in northeastern Nigeria as 272 schoolgirls kidnapped by the terrorist group Boko Haram continued to languish in captivity, according to news reports Monday.
The latest abductions follow dozens of kidnappings, attacks on villages and slayings of schoolboys and teachers since last year.
The 20 women were from the Fulani ethnic group, traditionally cattle herders, taken from the Garkin Fulani settlement, according to a member of a local vigilante group, Alhaji Tar, the Associated Press reported.
No group claimed responsibility for the mass kidnapping, although it bore similarities to Boko Haram operations and the group was suspected.
Details of the attack are sketchy, but Tar said the gunmen drove up to the settlement at noon Thursday, ordered the women into vehicles at gunpoint and drove them off. They also took three men who tried to prevent them from taking the women.
News of the abduction took several days to emerge, because insurgents have attacked mobile phone base stations in recent years, meaning it can take days for news to filter out.
Activists in Abuja, who drew international attention to the schoolgirls' abductions with the Twitter hashtag #BringBackOurGirls, held their 41st day of vigil Monday, nearly two months after more than 300 girls from Chibok town were loaded in trucks at night by gunmen and spirited into the forest.
Some escaped, but 272 remain in custody, according to Nigerian authorities.
Photo: Pius Utomi Ekpei/AFP/Getty Images
Continue reading at the LA Times