14 Incredible Web Series Created By and Featuring Black Women
I am a writer, storyteller, and performer, as well as an aspiring screenwriter and producer. I have spent most of my adult life feeling various degrees of outrage, disappointment, and frustration by the limited roles and narratives available to Black women in the mainstream entertainment and media industry.
Luckily, I discovered the brilliance of the independently-produced web series. Although TV and film are still decades behind where they need to be in terms of accurate, complex, fully humanizing representations of Black women, our lives, and our desires—YouTube has provided a space for Black actresses, writers, producers, and directors to tell entertaining, engaging stories.
Below are some of the best and most relevant web series created by and featuring Black women.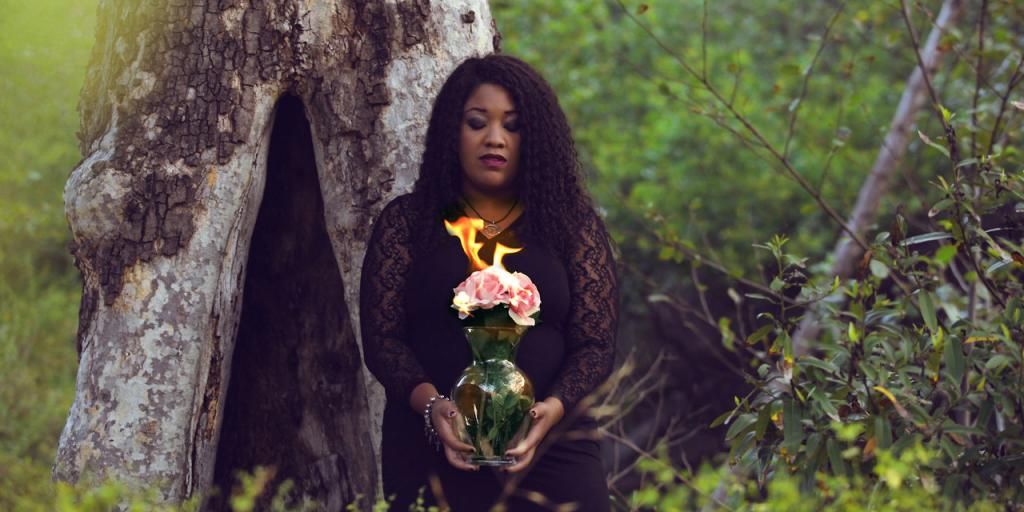 Lindsey McDowell is the actress and singer who created and stars in 'MisSpelled,' about a group of friends who are also witches. McDowell created the series as an opportunity for her and her friends to participate in roles that are typically not offered to women of color—especially when it comes to the fantasy and sci-fi genre in film and television.
Why you should watch:
From the very first episode, 'MisSpelled' has an intriguing plot line. The series incorporates a deeper understanding of Wicca and spirituality, than on the clichéd tropes usually involved in popular (whitewashed) TV shows featuring witchcraft.
Watch the first episode: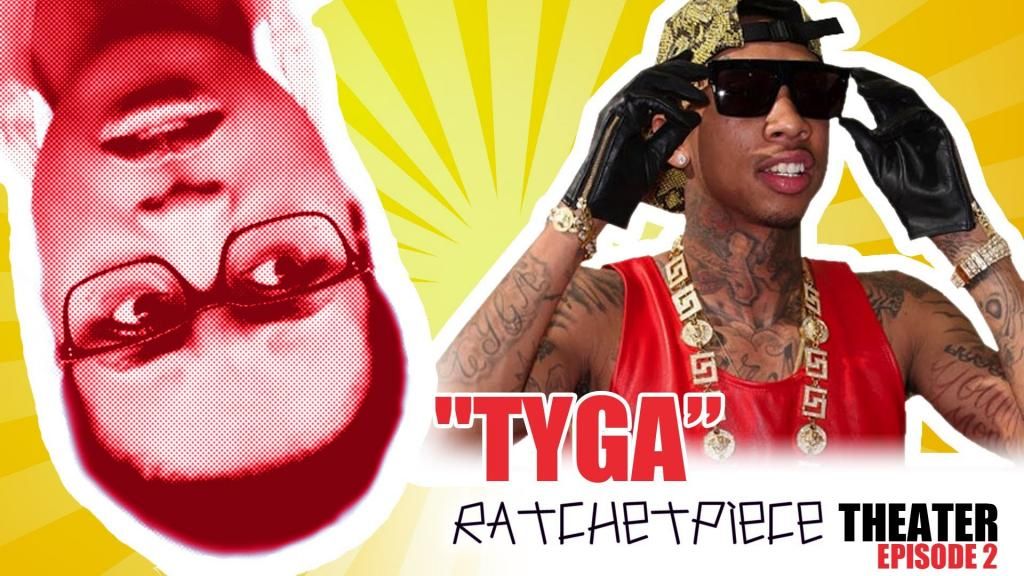 Issa Rae has probably done more with YouTube and the web series than almost any other producer and content creator. Although many of us first fell in love with her as 'Awkward Black Girl,' Ratchetpiece Theatre is just as deserving of praise and accolades. In this series, Rae dedicates each episode to analyzing the lyrics and videos of some of the most outrageous ratchet hip-hop songs… and explains why she loves them, thus making her viewers love them too.
Why you should watch:
Her understanding of what makes ratchet music so enjoyable—especially for intelligent, educated, feminist Black women—will have you snapping, clapping, and laughing yourself into oblivion.
Watch the first episode: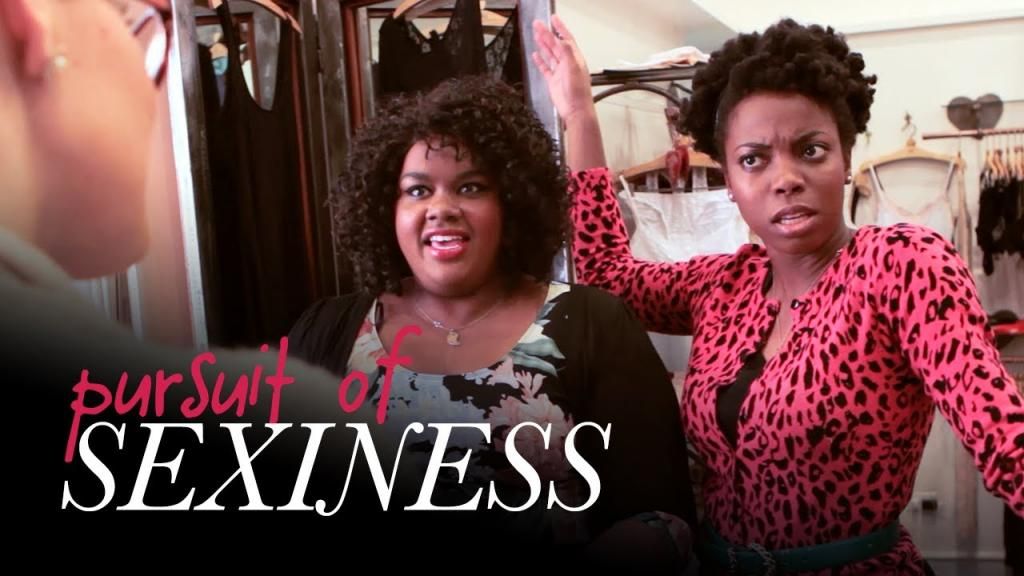 This web series was created by and stars Sasheer Zamata (SNL) and Nicole Byers (MTV's Girl Code). We follow fictionalized versions of them as they deal with being young, broke, single women seeking out dateable men (and a few free meals). The humor is sharp, raunchy, and speaks universally to anyone and everyone who has ever tried to date, fall in love, or get it on in today's "hook-up culture." Additionally, it is so rewarding to see these two comedic powerhouses together on screen.
Why you should watch:
It's a hysterically accurate representation of dating and sex in your twenties. It's invigorating to see a plus-size Black woman be open and bold about her desire to "get it in."
Watch the first episode: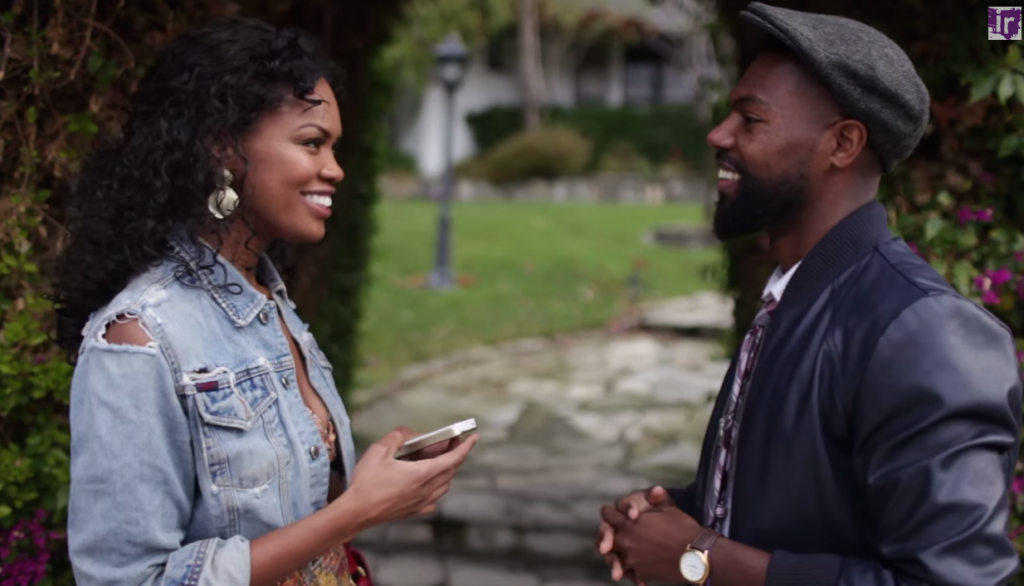 Created by and starring Jahmela Briggs, 'First' is a throwback to Black romance films, like 'Love Jones' and 'Love and Basketball.' Robin and Charles are two childhood best friends who begin falling for each other—but of course must confront many obstacles on their way to building a relationship together. From the first scene, the narrative engages viewers with its nuanced depiction of connecting with that "special somebody."
Why you should watch:
Due to the show's superb acting, the chemistry between Robin and Charles builds realistically, so you feel as though you're actually experience their relationship as it unfolds.
Watch the first episode:
Shayla Racquel created 'Quarter Century' during her time as a graduate film student in Washington, D.C. It follows a group of friends in their mid-twenties as they attempt to get their careers and relationships together. The characters and story lines are relatable for all Black "Millennials," as they represent the diverse perspectives, backgrounds, and goals of young Black adults.
Why you should watch:
'Quarter Century' is one of the few web series embraces how messy and ridiculous life is during your twenties. It's 'Living Single' meets 'Girls.'
Watch the first episode:
Diarra Kilpatrick created this series and stars as its main character, Akosua, who leads the "Everybody's A little Racist" (EAR) Agency. "KoKo" and her team of special agents help diffuse situations dealing with race. I appreciate the balance the narrative strikes between satirizing and commenting on everyday instances of racism, while also entertaining the audience. Akosua often says the things many of us want to say when confronted by circumstances of racial discrimination, so each episode offers many gratifying moments.
Why you should watch:
'American Koko' is what would happen if Olivia Pope was a irreverent twenty-something who solely focused on "fixing" everyday instances of racism.
Watch the first episode: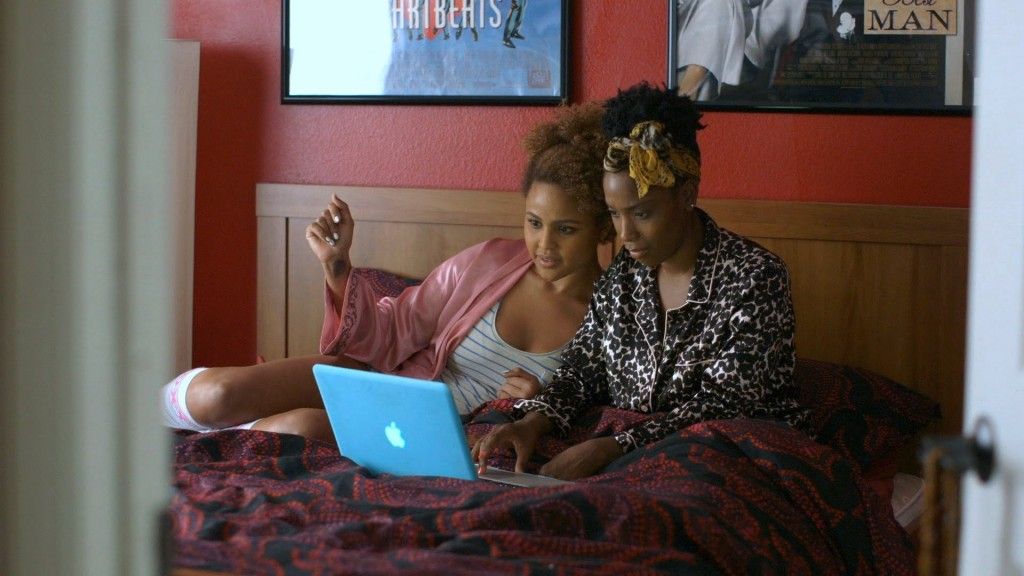 Lena Waithe is a powerhouse writer, storyteller, and producer. In addition to her online pilot presentation 'Twenties' and the highly anticipated feature film, 'Dear White People,' Waithe wrote and created this web series a year ago. 'Hello Cupid' follows two best friends, Whitney and Robin, and their adventures in online dating. As always, Waithe's writing spotlights witty, true-to-life dialogue and the project is incredibly well-produced.
Why you should watch
: Waithe is a master at creating believable, interesting characters and dialogue. Although 'Twenties' is the online pilot that landed her a development deal with BET, this is another series that would hold up as a full-length sit-com.
Watch the first episode: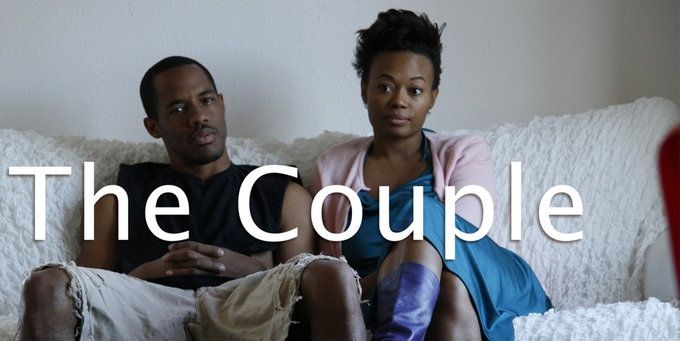 'The Couple' is an honest, charming portrayal of young Black folks in love during the 21st century. It is another show with great production value, and the storytelling and dialogue are paced well. The actors portraying The Couple have great on-screen chemistry. Like 'First,' this is another nod to the great '90s on-screen Black love stories—revamped for a new millennium, but with the same obstacles all people trying to make their relationships work face.
Why you should watch:
Great acting. Great writing. Great production quality. And it was co-created by TWO Black women, Jeanine Daniels and Numa Perrier, with Dennis Dortch.
Watch the first episode: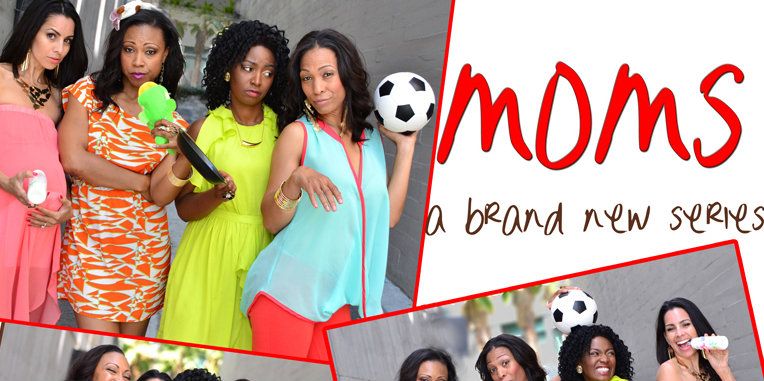 'Moms' was created by Saadiqa Muhammed, an actress, writer, and producer. Saadiqa portrays Shari, a single mother, and the series follows Shari and her friends as they try to balance the chaos of family, career, and their friendships with each other. Although the web series has often been a medium to promote the talent of young, up-and-coming creatives, it's refreshing to see a well-developed, entertaining story that tackles life beyond our twenties.
Why you should watch:
The series is loosely filmed in a faux documentary style, a twist on representing the realities of single motherhood and family life.
Watch the first episode: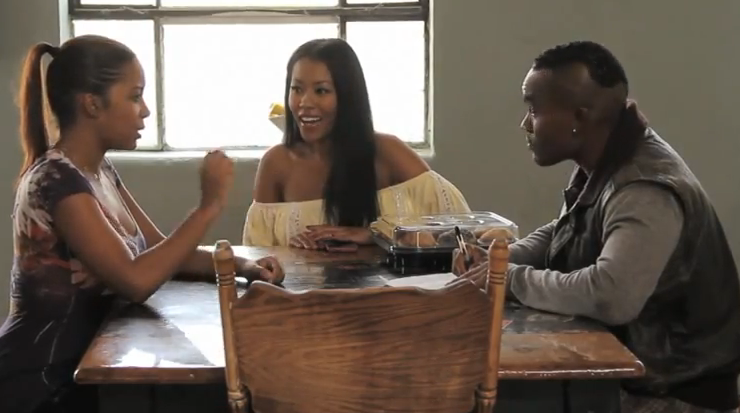 Reagan Gomez-Preston (The Cleveland Show, Love That Girl!) produced and starred in this web series about Lisa and DeJuan, two siblings who make a fresh start in California after their mother passes away. It's a great premise, and the show features a number of actors from young Black Hollywood during 1990's and early 2000's. ('Almost Home' is not returning for a second season, but I am anxious for Gomez-Preston's new project, a sci-fi series following in the footsteps of 'The Walking Dead and 'The Strain.')
Why you should watch:
Lisa and DeJuan's bond with each other, as they rebuild their lives after the death of their mother is heartwarming—proof that (a) families can come in all iterations; and (b) portrayals of close-knit, supportive Black families are relatable.
Watch the first episode:
'Black Actress' opens features confessional monologues with familiar Black actresses, but mainly follows the fictional story of Kori Bailey. Kori is played by Andrea Lewis (Degrassi: The Next Generation). Lewis is also the creator of the show. 'Black Actress' stands out because it addresses the issues Black women face in the entertainment industry through fictionalized humor, while also giving a behind-the-scenes look at how many Black actresses view their careers and success within Hollywood.
Why you should watch:
It's great to see women like Tatyana Ali and Essence Atkins talk honestly about their experiences. Plus, Andrea Lewis is an extremely talented actress and a pleasure to watch.
Watch the first episode:
Nicole Amarteifio is the creator of 'An African City,' which follows five women who have moved back to the "Continent" (specifically Accra in Ghana) after spending most of their lives in the West. This series is a truly original, unique perspective on what it means to be a Black woman balancing relationships, career, financial independence, and cultural identity. It provides an alternative to the mainstream stereotypes we see of African women as impoverished and uneducated. Indeed, the women in 'An African City' are educated, privileged, sexy, and sophisticated.
Why you should watch:
This show is a beautifully crafted homage to the brilliance and elegance of the modern African women who must learn to juggle many conflicting notions of who they are. This is what 'Sex and the City' could have been, had they embraced a more diverse cast.
Watch the first episode: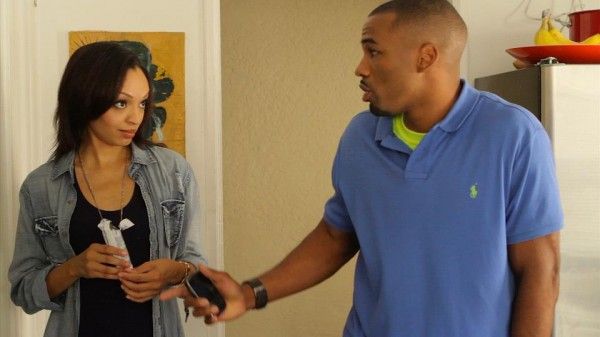 This is another web series co-created by Numa Perrier (also with Dennis Dortch), and executive produced by Issa Rae. It is one of the most popular web series to feature a Black actress as its leading character. Roomieloverfriends' follows Tamiko, as she tries to manage the aftermath of sleeping with her roommate and friend, Jayson. The show set the precedent for creating hip, fresh, sexy stories about contemporary life as a Black woman in your twenties.
Why you should watch:
It's a fresh, entertaining take on an old dilemma. And once again, it's great to see the complexity of Black women's sexuality portrayed in an intelligent way.
Watch the first episode:
Issa Rae's breakout project, 'The Misadventures of Awkward Black Girl,' put her on the map as storyteller, writer, content creator, and producer with a necessary and unique voice. There is so much to love about this show, and I discover something new every time I watch it. Between her cuss-word-laden inner monologues, to her uncanny talent for creating "sophisti-ratchet" rap songs—I feel like J. is the portrayal of young, smart Black women I've been waiting for my entire life.
Why you should watch:
It is truly one of the best web series ever created. Plus, Rae's music as one-fourth of The Doublemints makes for an outstanding soundtrack to an already phenomenal series.
Watch the first episode. (Yes, that is a command. What have you been waiting for?)
---
Michelle Denise Jackson is a writer, storyteller, performer, and teaching artist living in Southern California. She is the editorial assistant at For Harriet. You can find more of her work on
her website
, and you can follow her on
Twitter
.