Super Model Beverly Johnson Says Bill Cosby Drugged Her in New Essay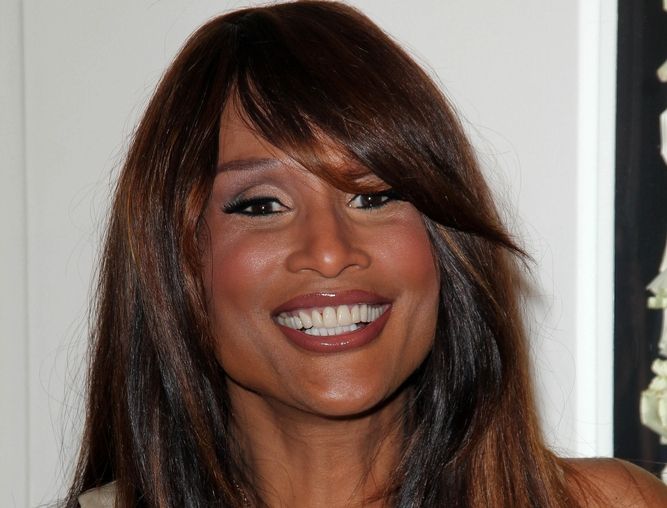 The year, Beverly Johnson celebrated the 40th anniversary of her historic appearance on the cover of American Vogue. The supermodel was the first Black woman to be featured on the US version of the magazine.
And while Johnson has had many other successes over the years, including a renowned line of hair products, she says she's been keeping a secret.
In a new
essay for Vanity Fair
, Johnson claims that Bill Cosby drugged her, and kicked her out of his home after she refused his sexual advances.
She says she kept quiet for decades because, "As I thought of going public with what follows, a voice in my head kept whispering, 'Black men have enough enemies out there already, they certainly don't need someone like you, an African American with a familiar face and a famous name, fanning the flames."
Johnson says Cosby invited her to his home twice while she was seeking a guest role on The Cosby Show. During her second invitation, she was drugged.
Now let me explain this: I was a top model during the 70s, a period when drugs flowed at parties and photo shoots like bottled water at a health spa. I'd had my fun and experimented with my fair share of mood enhancers. I knew by the second sip of the drink Cosby had given me that I'd been drugged-and drugged good.

My head became woozy, my speech became slurred, and the room began to spin nonstop. Cosby motioned for me to come over to him as though we were really about to act out the scene. He put his hands around my waist, and I managed to put my hand on his shoulder in order to steady myself.

As I felt my body go completely limp, my brain switched into automatic-survival mode. That meant making sure Cosby understood that I knew exactly what was happening at that very moment.

"You are a motherfucker aren't you?"

That's the exact question I yelled at him as he stood there holding me, expecting me to bend to his will. I rapidly called him several more "motherfuckers." By the fifth, I could tell that I was really pissing him off. At one point he dropped his hands from my waist and just stood there looking at me like I'd lost my mind.
Though Johnson's does not include a sexual assault, the drugging corresponds with stories told by other women who've accused Cosby of rape including her friend
Janice Dickinson
.
She went on to say that she now feel compels to share her story for the all the many women who've been assaulted.
I had to use my voice as a sister, mother, and grandmother, and as a woman who knows that, according to the C.D.C., nearly one in five women has been sexually assaulted at some time in her life, and that women of color face an even higher attack rate.
Cosby did not return Vanity Fair's request for comment.
Photo Credit:
s_bukley
/
Shutterstock.com