Southern University Students Sue Apartment Management for Racist Attack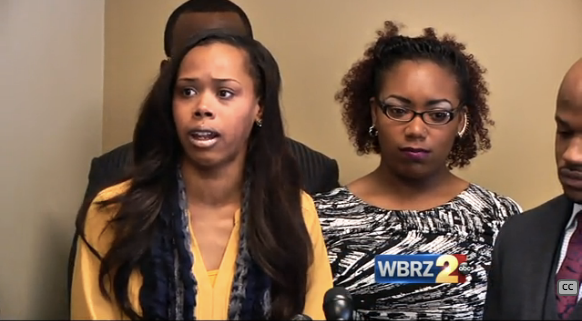 On December 5th, two college students, Jasmine Edwards and Demonya Williams were attacked by apartment managers and spouses Kortney and Chris Rayborn.
The Southern University students went to visit and hopefully lease the Courtyard Orleans Apartments in Baton Rouge, Louisiana but were turned away by manager Kortney Rayborn, only to find Chris Rayborn at their car. Jasmine and Demonya saw that Rayborn was taking photos of the car and when they inquired of his intent, they were met with a violent reaction. Chris began calling them racial slurs, punched and choked Williams when he realized she was recording him, and later, a gun and pitbull were set on the girls until they were able to get away.
The experience was a harrowing one to be sure, as both girls have admitted to being thrown by the racist encounter. Jasmine Williams even admits, "I still have nightmares sometimes. Both of us have sporadic moments throughout the day where we can't stop crying." Policeman are now involved and the students have decided to sue both attackers.
Get the full
report
Photo: WBRZ2 News
Randie Henderson is a Gates Millennium Scholar and recent college grad. She is driven to write, read, learn, and educate about ways to dismantle oppression in America and globally because she is passionate about people and justice. You can find her on randiejourney.tumblr.com