For Shakara: Why We Must Continue to Lift Up the Young Girl Attacked at #SpringValleyHigh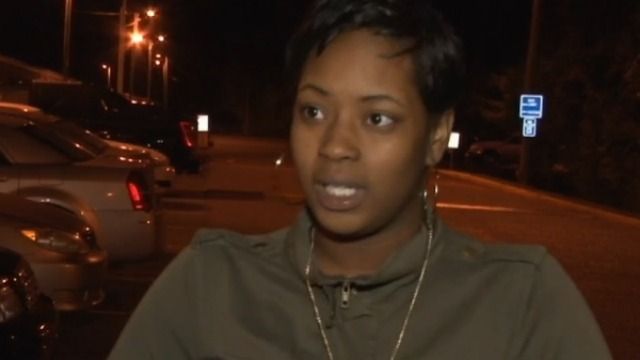 by C. Imani Williams
The terrifying, brutal
attack
on an unarmed 16-year-old black girl at Silver Valley High School in South Carolina has polarized consciousness around the issue of police brutality. A student who did not pose a threat, and whose decision to hold onto her cell phone and not leave a classroom when asked resulted in her being choked, dragged, and thrown across a room with no regard for her as a person. As a black woman my soul cries out in angst and I feel every denigration that has been sent her way by way of social media, op-ed pieces, editorials, and random posters.
The assault carried out by School Resource Officer Ben Fields led to his firing, but he has not been charged. While video footage captured by a student in the class makes it impossible not to implicate Fields for his violent behavior, many people stand in support of him. A
walkout
was planned with roughly 100 Spring Valley students, black and white, supporting Fields who also served as a school football coach. This action merely encourages those insistent on demonizing the victim. For almost a week I referenced the teen in my posts only as "African-American,16." It was the best I could do in efforts to make sure my mentions covered her in some sort of dignity. Claiming her as my own and giving her a tribe was better than using the cold and impartial, "Jane Doe" which feels and sounds anonymous and unloved. Going unnamed, even for protection, makes one invisible. When you're invisible you don't take up space. Black women know that room and sometimes air for us is not always readily accessible. Her name is Shakara.
The disease of this situation shows up with regularity. This one is particularly hard. The past month has been an exercise in surviving the news of the day, everyday. I work continuously on decreasing stress. The latest regime includes a series of breathing techniques and listening to calming waterfalls. I was screaming on the inside typing hard on the keyboard. How dare that SRO!! How dare the chair and sofa critics!! I was able to ease my internal thermostat from rage down to anger using my "bring it down" breathing techniques and connecting with conscious people.
A step-down was necessary when I landed on an article by
Dominque Matt
and I was finally was able to breathe. A connection with her words was instantaneous. Her well-being focus includes acknowledging and practicing our right as black women to express anger over all the sh*t we're faced with from the cradle to the grave. She spoke to my spirit. With that energy I focused on a young teenage girl who didn't deserve anything that was happening to her. I've watched for new information, while calling on the ancestors for direction. When I got the post announcing her first name, I was ecstatic.
"Shakara" is a beautiful and strong name. Her mother chose well, it speaks of greatness. Just seeing it eased my anguish a bit and I felt a vibe of hope seeing it spelled out in ink, black and strong. I tried holding onto that good feeling. Even though initial reports said Shakara was an orphan who had recently lost both her mother and grandmother, new reports of Shakara's mother being alive surfaced. Shakara is in foster care and listed as a ward of the state, but we know nothing of the circumstances that brought her into the system.
Across social media compassionate hearts responded to a
Go Fund me
account, that has amassed $43,000 in donations so far. That's money for her legal defense as Shakara and fellow classmate
Niya Kenny
both face charges for "destruction of schools." Both were arrested. There just isn't enough space for their black-girls and-soon-to-be-black-women selves in this world. Young empowered women conscious of their voices and their right to BE. As black women we know they shouldn't have to deal with this, not this soon. At 16, black girls should be preparing and exploring their options in life. Which should include the possibility of any and everything good, with some super sweet dreams thrown in for good measure. Instead Niya Kenny put us on notice that her classmate Shakara, doesn't really have anybody.
That just won't do. She has a community of sisters, mothers, aunties, and cousins who know the centuries of degradation her treatment represents. From the physical attack to the assault on Shakara's character (which I believe was racially motivated), a continuation of systemic efforts to keep black women in "our places." Through the diseased eyes of white supremacy, Shakara "defies" a white enforcement officer and therefore deserved any and all injuries received as a result.
While Shakara was being ruthlessly attacked, a black male administrator stood by passively with his hands clasped in place. He did not come to Shakara's defense. Another
black man
and father who spoke his piece at a school board meeting made it clear that he that he is a protector of black youth. This was a powerful video to watch. The violent footage of Shakara's attack had an inexorable effect on me. It triggered memories of being disrespected by not just black men, but white men as well. Dealing with unpeace officers and the American judicial system are not areas black and brown people generally fare well with. My voice has been silenced before. It didn't feel good then and it doesn't feel good now.
Black girls have to believe they have the right to fight for agency. It's not always easy. I don't see the need for Shakara to carry these latest violations against her person into adulthood alone (she shouldn't have to). Because she is going to carry them until she figures out how to release the trauma. This is a perfect opportunity to show who we are as black women. "Sister Circles of Love for Shakara" should be forming across the country and beyond to ensure Shakara is adopted into a good home. My hope is that bureaucracy will shift so that she is allowed to move forward as peacefully as possible. She needs sisterhood circles so she can be embraced and allowed to express herself in her own time. She needs to be loved up and spiritually fed so she can begin to heal and find her voice. She needs circles of love that include men like the father who spoke up for her. No one should feel like they haven't a soul who cares about them. Certainly not a teen girl, certainly not this black teen named Shakara. Through no fault of her own she is part of a system that doesn't really see black children as a priority.
Because we haven't heard Shakara's voice. She didn't make a sound when she was attacked. We don't know what Shakara's voice sounds like. Her silence is eerily indicative of a system of oppression working tirelessly to impede the life force of black women. We need to care because she is us. We can help save this sister. With claiming her voice Shakara will learn she matters and can take full agency over her collective being. It's been violated in front of the world and she should not have to carry the shame alone. Shakara is growing into womanhood and needs some sister salve filled with love and best wishes. How about making sure she steps out knowing she stands a chance? She's got a long road ahead and, damn it, she should be able to count on every black woman breathing who has ever felt hurt, pain, and neglect to share her story. We can empower Shakara and let her know that she hasn't been discarded, rejected, or neglected.
Shakara is a beautiful name. I can't help but wonder... is she safe tonight? What I do know for certain is that she's worth saving because she's ours! #SayTheirNames #BlackLivesMatter
Pictured: Niya Kenny
C. Imani Williams is a freelance writer and activist for social and human justice. She holds an MFA in Creative Nonfiction writing from Antioch University Los Angeles and a Masters in Guidance and Counseling from Eastern Michigan University. Her work has been published in Between the Lines, Tucson Weekly, The Michigan Citizen, Harlem Times, DOPE Magazine and with various popular culture, health, news blogs and magazines. Imani is the Facebook Social Media Coordinator for Nawiri, a support group honoring health and wellness for Black women serving as caregivers. Follow her Social Justice and Human Rights Page.