Halle Berry and the Myth of the Black Man-Eating Bitch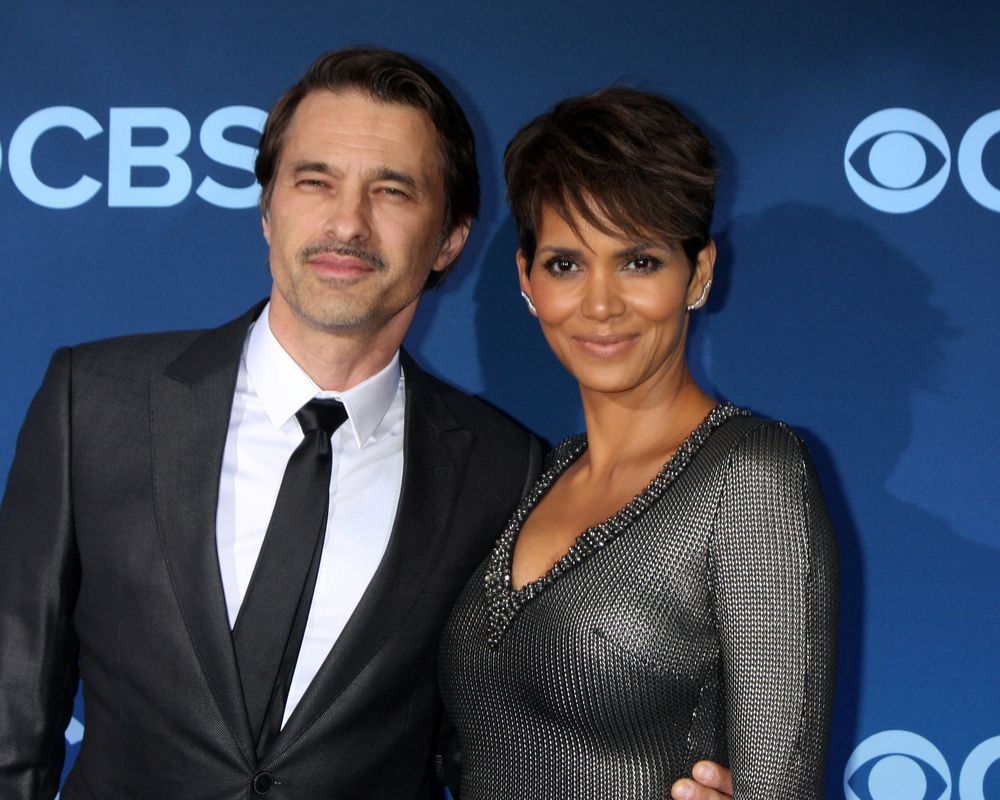 by Kel Daroe @keldaroe
I have a complicated relationship with Halle Berry. I have admired her work, mainly
Losing Isaiah
and I
ntroducing Dorothy Dandridge
. She inspired my haircut senior year of college, not long after she won her history-making Academy Award. She is beautiful—unbelievably beautiful, virtually keeping the same physique for over 20 years. She has stood for me, and women like me, in places we were previously forbidden—on the covers of high-fashion magazines, and the podiums of the world's most exclusive awards. And yet, when I think of her and her body of work, I am mostly nonplussed.
I recognize that every barrier she has broken and every challenge she has surmounted as a Black woman has been facilitated by her proximity to whiteness. Her bone structure, frame, and facial features make her "good enough" to occupy spaces where other Black actresses have been historically disallowed. She is classically beautiful. She has worked hard to be where she is, but, as with all actresses, appealing to white male gaze gives to a leg up over the competition. Her inclusion has often meant the exclusion of other phenotypically Black girls who have more melanin and more talent.
Much like academia or Fortune 500 companies, Hollywood has had a "one and done" policy when it comes to Black starlets. One is allowed to be at the top, while the others are relegated to tv and B-movie stardom. Things have changed since Shonda Rhimes has rocked the world, but I remember living through the 90s vividly dismayed that Nia Long, Tisha Campbell, and Lisa Nicole Carson couldn't make the jump to superstardom despite some extremely popular or critically-acclaimed performances. Like Zoe Saldana, much of Halle's appeal was centered around being Black, but not just regular Black—a special kind of magical Negress that could inspire erections of Black and White men alike without causing alarm.
This week Ms. Berry filed for divorce from her third husband, Oliver Martinez. For a minute I was shocked; then I sat down and had a come-to-Jesus moment with myself. Celebrity culture creates a narrative wherein the public feels it is intimately familiar with people they have never met. I thought of all the times when I was in a relationship that outsiders felt was filled with glee. All the while I was being ignored, harassed, belittled, choked. What right do I have as a private citizen to critique the life choices of another woman, especially one who's Black? Haven't we been policed enough by patriarchy, white supremacy, and each other? I decided to let Halle have her life and for me to resume mine.
And then I looked on Twitter, where I saw one of the following now deleted tweets from her ex-husband athlete David Justice:
"Yup..Me,Eric,Gabriel and Olivier were all her 'Knight in Shining Armor',until it ends..Then we all become the worst guys in history," Justice wrote. "Only the guys in the relationship with Halle know the real deal there will be another, of course. He'll be called 'The Best' until it ends."
EXCUSE ME, WHAT? It's unfathomable that this grown ass middle-aged man who has not had personal ties to this lady in over 20 years, made a public statement disparaging her character and inferring that she has had a string of casual marriages and affairs with men whom she subsequently ruined. All of these men were successful previous to meeting Ms. Berry, but we are to assume that they didn't have agency to represent their own interest or leave a romantic partnership with their dignity in tact.
I should be surprised, but I am not.
The myth of the Man-eating Bitch has a long and storied history, especially for Black and mixed-raced women. Since the days of Thomas Jefferson, brown girls like Sally Hemings have been repeatedly cast as irresistible harlots whose sexual wiles render men incapable of making sound decisions. White women can get away with this. We all found it entertaining and encouraging on Sex and the City's Samantha Jones, but on Black women it's filthy, tragic, pitiful, and reviled. Imagine the conversations that would commence if Being Mary Jane was on NBC instead of BET. Let's think about the disgust that filled the blogosphere over Annalise Keating's undesirability on How to Get Away with Murder. We all know the deal.
News Flash Mr. Justice—if a woman sleeps with only four men in the past over 20 years, two of which she has children with, that's not being a man-eater. That's being a woman who couples herself with partners and gets out when it's best for her. That's being a grown ass lady. That's being a mother. That's being a boss.
Also, you should learn to use proper punctuation.
It's not lost on me that out of all the past public, long-term relationships that Halle has had, the ones that would come out and slut shame her are Black men. Out of the men David Justice named, only two decided to engage the public on her unfitness as a romantic partner. Think on that. Gabriel Aubry, father of Halle's first child, was arrested for punching her current husband in the face. And yet, outside of court documents, they do not make public statements on her unfitness as a wife, lover, or mother.
Nothing exasperates me more than the simultaneous battles of proving my humanity to both white women and Black men. And I am not in the public eye. I am just a Black girl who has to pass through Black and brown men who reduce me body parts on my way to a job where what I say is always deemed more viable after a white woman repeats it. The older Black women who love me pull me into corners and implore me to wear Spanx. They want me to be taken seriously. They know that if I take up too much space and too much attention that no one will be able to see my work.
Halle Berry's body grabs attention and actually allows us to see her work. But it comes at a cost. Taking up space and being desirable for Black women always carries a danger. Sadly, most of that danger comes from the men in our own community. It would be bearable if for just a little while we were able to lay aside the other burdens and focus on the healing that needs to take place for some of our men to value us as much as we value them.
But there is no time to rest. We're black and we're women. We don't get to live single issue lives.
Photo: Helga Esteb / Shutterstock.com
Kel Daroe is a writer, health equity warrior and communications specialist. She lives in Brooklyn with her dog Bernie. Follow her on IG and Twitter @keldaroe.