On Taye Diggs and Reckoning with the Changing Realities of Race in America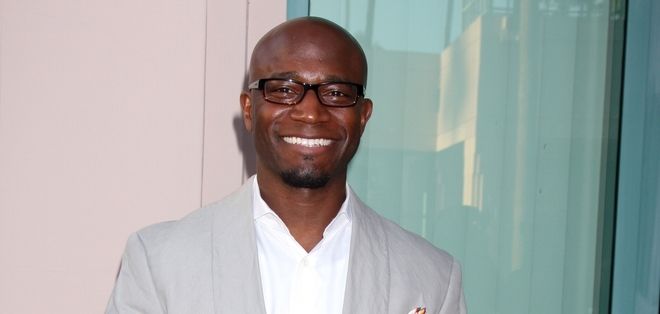 by Shannon Luders-Manuel @shannon_luders
My father was a proud paralegal for the NAACP back in the 80s and 90s. He marched in rallies for race equality and was actively involved in uplifting the Black community. When I was growing up, he often had me watch the PBS series "Eyes on the Prize," which documented the events of the Civil Rights Movement. Nestled inside my baby book is an autograph from Black Panther leader Huey Newton.
When I was a little girl, my dad said, "People will want to label you as only black, but you're biracial." My dad wasn't ashamed of his blackness. Just like many fathers, he loved that I resembled both of my parents. My dad knew the world would see me as more black than white, but he wanted me to identify in a way that honored both sides of my genealogy. This was true even after my parents split up when I was three-years-old.
Taye Diggs is currently on tour for his children's book Mixed Me, which he wrote for his 6-year-old son. Diggs has come under scrutiny after
stating in an interview
on
TheGrio
that he wants his son, whose mother is white actress Idina Menzel, to identify as mixed race and not black. While many in the black community have seen Diggs' comment as a slap in the face, he's responding to the changing nature of the way people self-identify.
For the past 15 years, individuals have been choosing more than one race on the U.S. Census at a
growing rate.
For me, identifying as mixed has always come naturally. I see myself as mixed first, black second, and exclusively white not at all. As a shy teenager with hand-me-down clothes and awkward hair, I was teased equally by both black and white kids. I wasn't accepted in black spaces any more than the white ones, and often less so.
Instead of pushing myself into a community where I didn't know the appropriate codes or culture, I learned Blackness through books, my father, and early 90s hip hop. In graduate school, I found myself fully accepted into a Black sphere. With our shared minority status in a very white East coast university, the Black graduate students in my department welcomed me into their inner circle with no hesitation. As Black academics, they intimately understand what it means to be told you don't belong. They also fully support my mixed race identity, in the same manner that they, too, vacillate between two worlds—between the culture of academia and those in their beloved hometowns of Detroit and Brooklyn.
I've heard many stories about mixed race kids who wander back and forth between white groups and black groups on the playground. While the groups, themselves, often stay separate, these kids are able to travel between communities in a way that is both limiting and empowering. To be mixed race is to be a chameleon who belongs nowhere and everywhere at the same time.
One of Diggs' first book signings took place at the first annual Multiculti Mixer in the Brentwood area of Los Angeles. When I walked through the doors, what I saw took my breath away. Kidville Brentwood, a private children's center, was filled to capacity with parents and children of all ages and mixed ethnicities. It didn't matter if you were part Black, Chinese, or Native American. In that space, everyone fit in, including me. The barriers biracial children face in the outside world seemed to dissipate, and they got to see themselves between the pages Mixed Me, a book that told their own story.
Walker Diggs may not want to identify as mixed race once he gets old enough to decide for himself, but right now, that doesn't really matter. Diggs' intentions are to create a safe space for his son in an emerging community. The true "test" for Diggs will be whether or not he allows his son to self-identify however he sees fit once he gets old enough to do so. After all, Walker may identify as just "Black," and that's a legitimate decision.
Photo: Joe Seer / Shutterstock.com
Shannon Luders-Manuel is a writer and editor living in Los Angeles. She was a featured writer for the 2014 Mixed Remixed Festival for her in-progress memoir about her father. You can follow Shannon on Twitter at @shannon_luders.