Hillary Clinton Should Not Have Been at Black Girls Rock!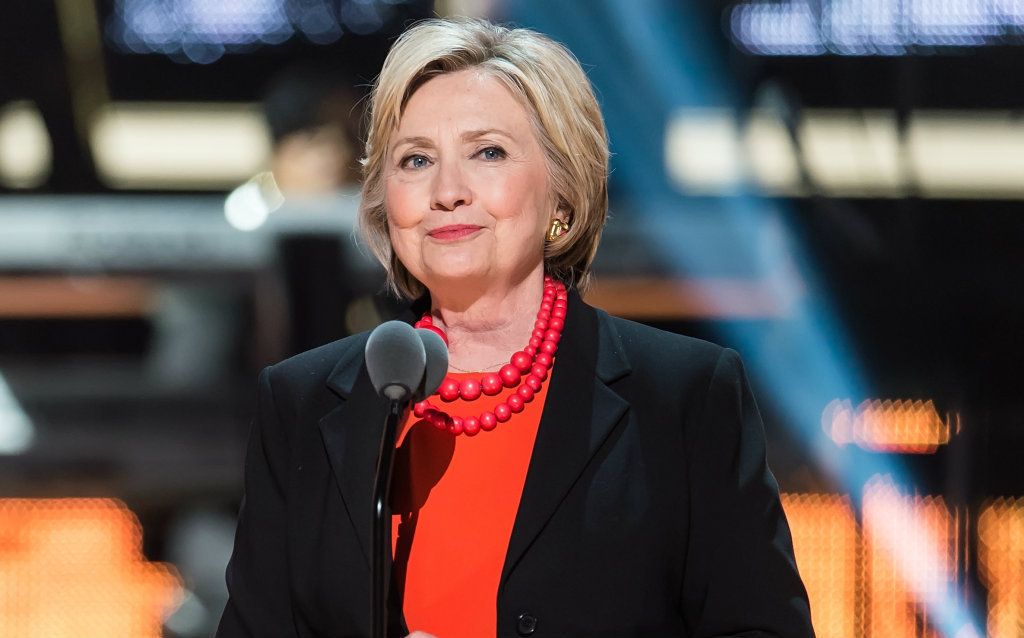 by Kel Daroe @KelDaroe
Nothing excites me more than the display of sisterhood on Black Girls Rock. Each year, my eyes are glued to the tv screen in the hopes that seeing so many Black women I admire dressed in their Sunday's finest will rub off on me a little and give me extra energy to fight the regular Black girl battles that seem heavier all the time.
This year, however, didn't bring the familiar tingle of excitement. In an entire evening focusing on our great accomplishments, one story dominated…and it wasn't about us.
Hillary Clinton showed up at Black Girls Rock
to underscore her commitment to women of color and acknowledge how "strong black women leaders, from Marian Wright Edelman to Dorothy Height to Maya Angelou" have changed her life.
I am outraged. It's not that I disagree with anything Ms. Clinton said. She gave rousing comments to a standing ovation and highlighted how racism and sexism converge to create structural barriers that make Black women and their families vulnerable to environmental injustice, subpar education systems, and police brutality. As Ms. Clinton inferred, structural and systemic change is needed to advance racial equity, and Black women are essential in creating and sustaining that change. However, inserting herself in an all-Black space to highlight the election issues Black voices have elevated seems inappropriate, self-serving, and hollow.
The show is called Black Girls Rock, not Black Girls and Their Purported Allies Rock.
I believe in maintaining the integrity of my safe spaces. In a world that's becoming increasingly anti-Black and anti-woman, I have to protect the spaces, like Black Girls Rock, that are meant for my affirmation and healing.
I am hurt so deeply because I am a Hillary supporter. I want to believe that she has spent time truly dissecting
her role in the criminalization of Black children
and
the impoverishment of Black and Latino children through welfare reform
. I hope that she is ready to atone, to roll up her sleeves to change things that don't work and make things that do work better. My faith in her is sometimes devoid of supporting evidence. It's that faith that convinced me she was having a bad day when she
aggressively spoke to a young Black woman
asking critical questions about diversity and democracy. That same faith caused me to lose sleep when my most beloved public feminist intellectual bell hooks
thoughtfully outlined
how some of Clinton's policies continue to support imperialism and white supremacy.
That faith now has one less leg.
I need shows like Black Girls Rock to help secure my emotional footing. Sisterhood is the cure for the weekly/hourly/daily attacks on my freedom, both big and small. Last week a leading presidential candidate asserted
that women choosing abortion should be criminalized
, a stance that will undoubtedly harm Black women who already lack access to quality care and bear the brunt of income inequality and mass incarceration. Trump's racism and misogyny are repugnant, but so is Clinton's failure to fully acknowledge her role in building a system that destroys Black children and failing to fully acknowledge it while touting how much she loves Black women.
Black girls are part of Black families and Black communities. Allies can show Black Girls Rock if they unwilling to build environments that help us rock harder with much less effort. We need less talk, more action. Allies don't need to tell us how great we are. We already know.
Photo by Gilbert Carrasquillo/FilmMagic
Kel Daroe is a writer and healthy equity warrior. She lives in Brooklyn with her dog Bernie. Follow her on Twitter @KelDaroe.