The Most Inspiring Black Women on Twitter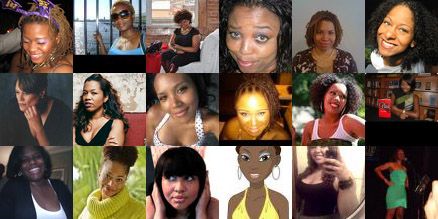 Since it's launch in 2006, Twitter has revolutionized the ways we establish and maintain relationships on and offline. These women make the Twitterverse brighter. They inspire laughter, dialogue and reflection.
Women were included based on 1) the value they add to Twitter via knowledge, insight, and/or humor 2) their willingness to engage with followers.
Please note: This is not ranking of power or influence. This list is unranked because this is not a competition. The list will be divided into three parts, so
subscribe to our RSS feed
to get the rest of the list delivered directly to your inbox.
@

sistertoldja
Why We Love Her Timelime:
Her pitch-perfect writing has made the 20-something Chicago-native one the Black blogosphere's rising stars. You can always count on @sistertoldja to give a completely candid take on every topic du jour from dating to police brutality and everything in between.
@
drgoddess
Why We Love Her Timeline:
A self-described "Scholar, Writer, Poet, Playwright, Performing Artist, Filmmaker, Creative Organizer, Activist," no one so effortlessly delivers twectures (twitter lectures) with similar brilliance or breadth of knowledge as @drgoddess. She provides for free what many of us spend thousands of dollars to get.
@
Afrobella
Why We Love Her Timeline:
You'd never know that the woman behind @afrobella is one of the web's biggest beauty bloggers. Her 4 year old blog of the same name is credited with creating the natural hair blogger movement, and despite her incredible success, @afrobella still remains remarkably humble.
@

Aisha1908
Why We Love Her Timeline:
@

MsTerryMcMillan
Why We Love Her Timeline:
An incredibly successful author with a career that most authors could only dream of, Ms. McMillan gives the twitterverse a glimpse into her private thoughts.
@
gabifresh
@

Ch3ryl
Why We Love Her Timeline:
@ch3ryl lives the life of a social media pioneer. Innovation is inspirational. She's combined her technical knowledge with a passion for social justice to create new opportunities for organizing the grassroots.
@
Danamo
Why We Love Her Timeline:
@Danamo aggregates compelling links from around the web and adds her a touch of her signature commentary. Her interests are endearingly eclectic, and for a woman who's done and seen it all, she's wonderfully gracious.
@

luvvieig
Take a look at Part 2 for even more inspiring sistas.