You Need Us: The Truth About The Relationship Between Black Men And Black Women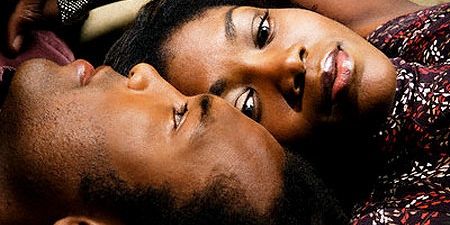 Picture this: Five woman and five men, all black, sitting in a unisex hair salon listening to the radio. The sound of hair clippers and the aroma of Dudley Hairspray filled the fairly quiet room as a baritone voice emerged from the barber area. "Yeah, you can't get a black woman to do anything!" he said. "White women are more submissive than black women. They'll do anything for their man; even mow the yard." He continued. The other men nodded in agreement. Until he made those snide remarks, we weren't paying any attention to their little conversation. But of course, this piqued our attention.
"Don't take the bait", my hairstylist warned. She knew we were ready to fire back and she tried to calm us down. "You know it's a setup", she said. We all agreed; so, we did not respond. In attempt to drown them out, I pumped up the volume on the radio. Another young lady ate her breakfast with her back to the men. My stylist quietly continued to spritz and curl her client's hair.
"A white woman will be there through thick and thin", he said while slightly looking in our direction. "Don't do it.", she warned us again. But this time it was too late. I had held my peace long enough. "Yeah, because she probably has lots of time on her hands. Most white women don't have to work because their man supports them. So they have all the time in the world to do everything- especially mow the yard."
My comment set the place off! Everyone, hairstylist and barber included, went back and forth for nearly forty-five minutes on this touchy subject. "A black woman doesn't cut the crust from the bread when she fixes a sandwich!" one of the guys yelled. "White women trim it up all nice and neat", he said sarcastically. He also added, "I don't won't a mad black women zig-zagging across my lawn and messing it up! We went on and on.
Toward the end of this heated debate, it was obvious that they were only trying to get underneath our skin just as my stylist suggested. None of them believed that black women are lazy, worthless, or inferior to white women as they implied earlier with their negative comments. It was obvious because all five black men, professional black men, are married to black women.
If they were so convinced that white women make better partners, at least one of them would have married a white woman. But they all married black women. You know why? Because they, just as many black man, are well aware that no other woman will love them, feed them, nurture them, take care of their children, fight for them - whether right or wrong, curse them out when needed, beat them down then turn around and nurse them back to full strength - like a black woman. And we'll do it all through thick and thin!
Mikki Zimmerman is a writer, Louisiana native and proud sports-crazed member of the "Who Dat Nation" - supporting the New Orleans Saints since the age of 8. She is an animal lover, preferable cats and dogs, who is a dreamer with a HUGE imagination. Currently she is a graduate student working towards an MBA with a concentration in Marketing. Her first book - Can I Get a Witness? 21 Frustrations of Black Women (Including Me) is available online @ Xlibris.com, Amazon.com or by calling 888-795-4174.