UPDATED: Demand XXL's Editor Answer for Promoting Sexual Assault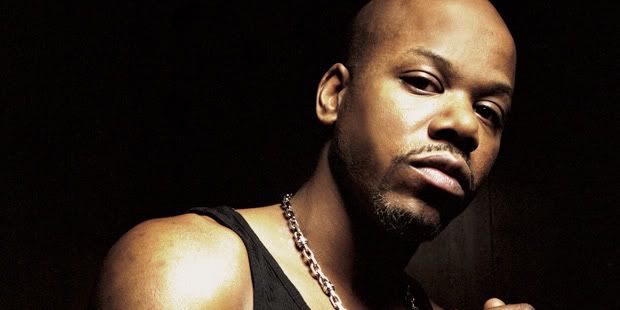 Last week, rapper Too Short, born Todd Anthony Shaw, offered some disgusting "fatherly advice" to his viewers at
XXL Magazine's
online home. Shaw explicitly advocated the sexual assault of preteen and teenage girls in a video.
"When you get to late middle school, early high school and you start feeling a certain way about the girls... I'm gonna tell you a couple tricks," Too Short said in the video. "A lot of the boys are going to be running around trying to get kisses from the girls... We're going way past that. I'm taking you to the hole."

Then, the 45-year-old rapper, whose real name is Todd Anthony Shaw, asks women off camera to "cover their ears" to avoid being offended. Short then describes a scenario in graphic detail. "You push her up against the wall," he continued. "You take your finger and put a little spit on it and you stick your finger in her underwear and you rub it on there and watch what happens."

Whie Shaw is giving his graphic "advice," upbeat, child-themed music plays in the background. Source
The question is not why the man would say such horrific things. (Vile people regularly say and do vile things.), but why did the magazine provide him a platform? The minds and bodies of black girls are continually under attack. Those in charge at XXL, particularly Vanessa Satten the magazine's Editor In Chief, value the security of young black women so little that they chose to trade it for pageviews. Let them know that we will not sit and watch while they wage war.
TAKE ACTION!
1) We are circulating a Twitter petition calling for Satten's resignation as editor of XXL. Please sigh with a tweet to spread the word.
2) Email Vanessa Satten: vanessa@harris-pub.com
3) Contact XXL's publisher Harris Publications directly via phone: (212) 807-7100
4) Sign this petition!
5) Here is a list of XXL's most recent advertisers. Contact them directly with your concerns.
We've done it
before
. We can do it again. Black women deserve better.
Update: XXL Issues A Statement
There has been some recent controversy surrounding a video interview with Too $hort that posted on XXLMag.com last week. Many readers found the tone and content of the interview to be offensive and were angered that it was allowed to post on the website. "I agree with their perspective," says Vanessa Satten, XXL Editor-in-Chief. "I do not see all content before it goes live. When I saw this video, I was truly offended and thought it crossed the line. I had it taken down immediately. I am disappointed that an employee decided to post it and I am putting internal procedures in place to make sure content like this does not go on the site. The video goes against my value system and represents poor judgment on behalf of the individual who posted it."
XXL apologizes to anyone who was offended by the video and assures readers that the brand does not condone this type of content posting on the site and it is making internal changes to avoid any similar content being posted in the future.
Too $hort also responded to the video in a statement sent to XXLMag.com.
"I want to apologize to anyone I may have offended with the XXL video interview I recently did," $hort stated. "When I got on camera I was in Too $hort mode and had a lapse of judgement.I would never advise a child or young man to do these things, it's not how I get down. Although I have made my career on dirty raps, I have worked over the years to somewhat balance the content of my music with giving back to the community. Just coming from a man who wants to see young people get ahead in life, I'm gonna do my best to to help and not hurt. If you're a young man or a kid who looks up to me, don't get caught up in the pimp, player, gangster hip-hop personas. Just be yourself."--XXL Staff
Vanessa Satten has issued another apology. Read it here.