14 Speeches by Famous Black Women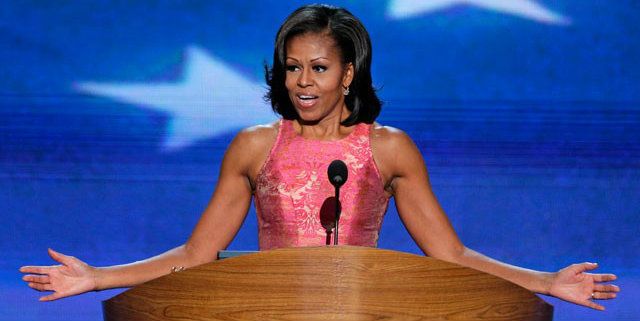 African American women have time and again demonstrated their rhetorical brilliance on the world's stage. From Sojourner Truth to Michelle Obama celebrate these women and their words.
From The Eloquent Woman
It's a group that yields a fascinating range of perspectives over time, starting with former slave Sojourner Truth's famous "Ain't I a Woman?" speech, the most-quoted line of which may have been added later by white men or women. These speakers broke down barriers, illustrated through the lens of the Democratic National Convention, where Fannie Lou Hamer spoke to a committee but failed to get a seat at the 1964 convention; where Barbara Jordan became the first woman and first African-American to give the convention's keynote in 1976; and where Michelle Obama addressed the convention as the first black First Lady in 2012. They shed light on issues ranging from lynching, war and human rights to family planning, sexual harassment and on-the-job discrimination, and they use their speaking opportunities to inspire future leaders and mourn those of the past.
Read all the speeches at
The Eloquent Woman
.
Related:
85 Quotes From Black Women To Inspire You
6 Talks By Brilliant Black Women You Need To Watch
100 Books by Black Women Everyone Must Read