Issa Rae to Portray Nina Simone in Upcoming Lorraine Hansberry Biopic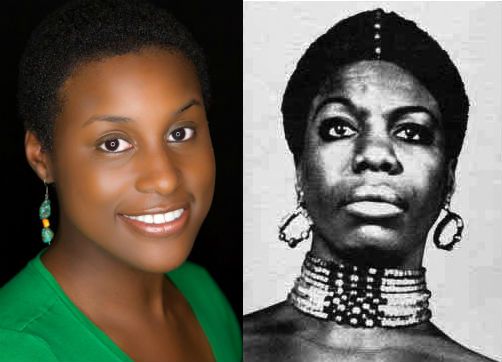 Everyone's favorite "Awkward Black Girl" Issa Rae will soon portray Nina Simone in an independent film production based on the life of Lorraine Hansberry. Hansberry penned the groundbreaking play "A Raisin in the Sun" which was the first Broadway production authored by an African-American woman.
Black film blog Shadow & Act
broke the story
:
Shadow & Act has learned that what will be an unconventional biopic based on the life of playwright, author, activist Lorraine Hansberry (A Raisin in the Sun), is in development, with long time collaborators Taye Hansberry (grand niece of Lorraine Hansberry and author of stuffshelikes.net), and Numa Perrier (The Couple) penning the script to a film that will star Taye in the title role, and will be directed by Perrier.

Issa Rae is set to play Nina Simone, who was a close friend of Lorraine until her death.

And Jaleel White will play James Baldwin, Hansberry's close friend and confidant.

Will Stewart (Casting Director for Scandal) is casting the project, with additional announcements to come.

Production is slated to begin in early fall, with the project now heading into the pre-production stage.
Again we see the importance of Black women telling our own stories. This is a production, I can't wait to see.
Related:
Zoe Saldana Wasn't the Right Pick to Play Nina Simone. Period.
Remembering Nina: Reflections on a Priestess
An Open Letter To Zoe Saldana: On The Hollywood Machine and Artist Responsibility