5 Books by Audre Lorde Everyone Should Read
Audre Lorde deemed herself a "black feminist lesbian mother poet." Years before Professor Kimberle Crenshaw coined the term "intersectionality," Lorde's poetry and prose embody the theory. Lorde uses her story of personal survival to reveal inconvenient truths about the marginalization of oppressed people.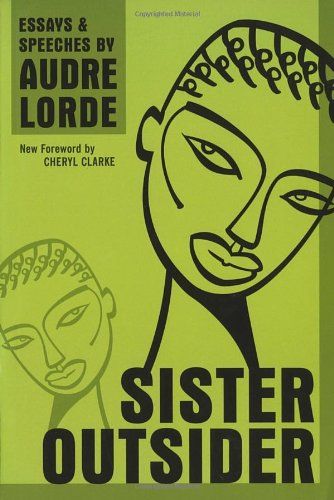 Sister Outsider: Essays and Speeches
The classic collection of 15 essays and speeches by the prominent black lesbian feminist writer should be required reading not only for those in cultural theory, literary criticism, gay/lesbian studies, and women's studies but for anyone who seeks to better understand how intersecting oppressions mediate women's lived experiences. The book includes landmark essays such as "Uses of the Erotic" and "Poetry Is Not a Luxury" and a seminal dialogue between Lorde and poet Adrienne Rich.
Zami: A New Spelling of My Name: A Biomythography
ZAMI is a fast-moving chronicle. From the author's vivid childhood memories in Harlem to her coming of age in the late 1950s, the nature of Audre Lorde's work is cyclical. It especially relates the linkage of women who have shaped her. Lorde brings into play her craft of lush description and characterization. It keeps unfolding page after page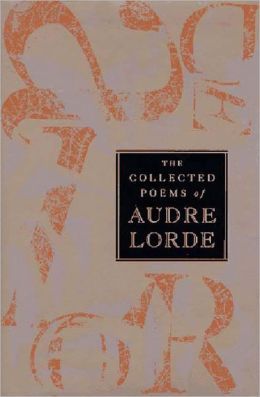 Collected Poems of Audre Lorde
This is the definitive and complete Audre Lorde collection, including original and revised versions of Lorde's previously unavailable early poems and her later work, which Robin Morgan calls "sinewy, lyrical, celebratory even in the face of death." Lorde was able to write indignantly about political matters ("jessehelms," her excoriation of the right-wing icon, is outrageously funny and angry), and her eloquence from the margins made her an inspiration to many readers. Lorde's writings about family, erotic love, and quiet, beautiful moments of reflection also leave a deep impression.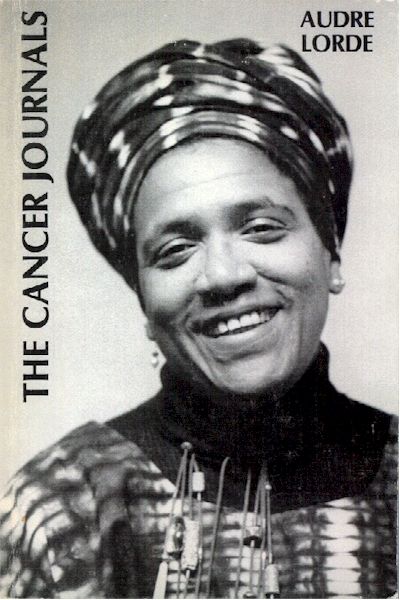 The Cancer Journals
Originally published in 1980, Audre Lorde's The Cancer Journals offers a profoundly feminist analysis of her experience with breast cancer and a modified radical mastectomy. Moving between journal entry, memoir, and exposition, Lorde fuses the personal and political and refuses the silencing and invisibility that she experienced both as a woman facing her own death and as a woman coping with the loss of her breast. After Lorde died in 1992, women from all over the U.S. and beyond paid tribute to her in essays and poems. Aunt Lute's special edition of The Cancer Journals gathers together twelve such tributes as well as a series of six photographs taken of Lorde by photographer Jean Weisinger. Tributes by: Margaret E. Cronin, Linda Cue, Elliot, Ayofemi Folayan, Jewelle Gomez, Margaret Randall, Adrienne Rich, Kate Rushin, Elizabeth Sargent, Ann Allen Shockley, Barbara Smith, and Evelyn White.
I Am Your Sister: Collected and Unpublished Writings of Audre Lorde
I Am Your Sister is a collection of Lorde's non-fiction prose, written between 1976 and 1990, and it introduces new perspectives on the depth and range of Lorde's intellectual interests and her commitments to progressive social change.
---
Kimberly Foster is the founder and editor of For Harriet. Email or
Follow @KimberlyNFoster