15 Black Women Poets Everyone Should Know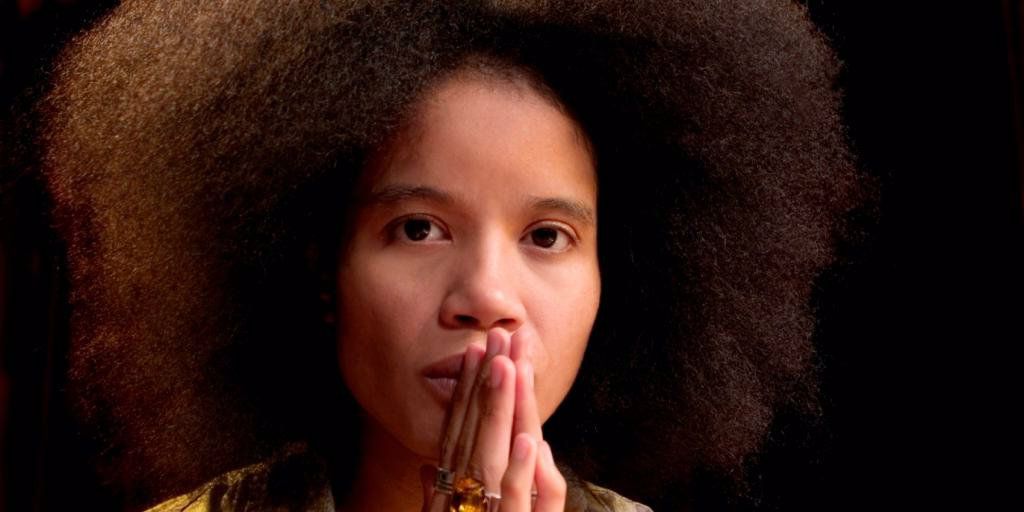 As National Poetry Month comes to a close, we're celebrating these Black women poets who have changed us with their work. They help us to see ourselves and make sense of the world. They inspire us to be better and to make a difference. Here are the 15 Black women poets you should know.
Elizabeth Alexander
Elizabeth Alexander is a poet, essayist, playwright, and teacher born in New York City and raised in Washington, DC. Alexander has degrees from Yale University and Boston University and completed her Ph.D. in English at the University of Pennsylvania. Most recently, she composed and delivered "Praise Song for the Day" for the inauguration of President Barack Obama. The poem has recently been published as a small book from Graywolf Press. In addition, she has published five books of poems: The Venus Hottentot (1990), Body of Life (1996), Antebellum Dream Book (2001), American Sublime (2005), which was one of three finalists for the Pulitzer Prize and was one of the American Library Association's "Notable Books of the Year;" and her first young adult collection (co-authored with Marilyn Nelson), Miss Crandall's School for Young Ladies and Little Misses of Color (2008 Connecticut Book Award). Her two collections of essays are The Black Interior (2004) and Power and Possibility (2007), and her play, "Diva Studies," was produced at the Yale School of Drama.
Professor Alexander is the first recipient of the Alphonse Fletcher, Sr. Fellowship for work that "contributes to improving race relations in American society and furthers the broad social goals of the U.S. Supreme Court's Brown v. Board of Education decision of 1954." She is the 2007 winner of the first Jackson Prize for Poetry, awarded by Poets & Writers, Inc. Other awards include a National Endowment for the Arts Fellowship, two Pushcart Prizes, the George Kent Award, given by Gwendolyn Brooks, a Guggenheim fellowship as well as the Quantrell Award for Excellence in Undergraduate Teaching at University of Chicago. She is currently chair of the African American Studies Department at Yale University.
Source
Maya Angelou
Maya Angelou was born Marguerite Johnson in St. Louis, Missouri, on April 4, 1928. She grew up in St. Louis and Stamps, Arkansas. She is an author, poet, historian, songwriter, playwright, dancer, stage and screen producer, director, performer, singer, and civil rights activist. She is best known for her autobiographical books: Mom & Me & Mom (Random House, 2013); Letter to My Daughter (2008); All God's Children Need Traveling Shoes (1986); The Heart of a Woman (1981); Singin' and Swingin' and Gettin' Merry Like Christmas (1976); Gather Together in My Name (1974); and I Know Why the Caged Bird Sings (1969), which was nominated for the National Book Award.
Among her volumes of poetry are A Brave and Startling Truth (Random House, 1995); The Complete Collected Poems of Maya Angelou (1994); Wouldn't Take Nothing for My Journey Now (1993); Now Sheba Sings the Song (1987); I Shall Not Be Moved (1990); Shaker, Why Don't You Sing? (1983); Oh Pray My Wings Are Gonna Fit Me Well (1975); and Just Give Me a Cool Drink of Water 'fore I Diiie (1971), which was nominated for the Pulitzer Prize.
In 1959, at the request of Dr. Martin Luther King Jr., Maya Angelou became the northern coordinator for the Southern Christian Leadership Conference. From 1961 to 1962 she was associate editor of The Arab Observer in Cairo, Egypt, the only English-language news weekly in the Middle East, and from 1964 to 1966 she was feature editor of the African Review in Accra, Ghana. She returned to the U.S. in 1974 and was appointed by Gerald Ford to the Bicentennial Commission and later by Jimmy Carter to the Commission for International Woman of the Year. She accepted a lifetime appointment in 1981 as Reynolds Professor of American Studies at Wake Forest University in Winston-Salem, North Carolina. In 1993, Angelou wrote and delivered a poem, "On The Pulse of the Morning," at the inauguration for President Bill Clinton at his request. In 2000, she received the National Medal of Arts, and in 2010 she was awarded the Presidential Medal of Freedom by President Barack Obama.
The first black woman director in Hollywood, Angelou has written, produced, directed, and starred in productions for stage, film, and television. In 1971, she wrote the original screenplay and musical score for the film Georgia, Georgia, and was both author and executive producer of a five-part television miniseries "Three Way Choice." She has also written and produced several prize-winning documentaries, including "Afro-Americans in the Arts," a PBS special for which she received the Golden Eagle Award. Maya Angelou was twice nominated for a Tony award for acting: once for her Broadway debut in Look Away (1973), and again for her performance in Roots (1977).
Source
Gwendolyn Brooks
Gwendolyn Brooks was born in Topeka, Kansas, in 1917 and raised in Chicago. She was the author of more than twenty books of poetry, including Children Coming Home (The David Co., 1991);
Blacks
(1987); To Disembark (1981); The Near-Johannesburg Boy and Other Poems (1986); Riot (1969); In the Mecca (1968); The Bean Eaters (1960); Annie Allen (1949), for which she received the Pulitzer Prize; and A Street in Bronzeville (1945).
She also wrote numerous other books including a novel,
Maud Martha
(1953), and Report from Part One: An Autobiography (1972), and edited Jump Bad: A New Chicago Anthology (1971).
In 1968 she was named Poet Laureate for the state of Illinois, and from 1985-86 she was Consultant in Poetry to the Library of Congress. She also received an American Academy of Arts and Letters award, the Frost Medal, a National Endowment for the Arts award, the Shelley Memorial Award, and fellowships from the Academy of American Poets and the Guggenheim Foundation. She lived in Chicago until her death on December 3, 2000.
Staceyann Chin
Staceyann Chin is a spoken-word poet, performing artist and LGBT rights political activist. Her work has been published in the New York Times, the Washington Post, and the Pittsburgh Daily, and has been featured on 60 Minutes. She was also featured on The Oprah Winfrey Show, where she shared her struggles growing up homosexual in Jamaica.

Openly lesbian, she has been an "out poet and political activist" since 1998. In addition to performing in and co-writing the Tony-nominated Russell Simmons Def Poetry Jam on Broadway, Chin has appeared in Off-Broadway one-woman shows and at the Nuyorican Poets Cafe. She has also held poetry workshops worldwide. Chin credits her accomplishments to her hard-working grandmother and the pain of her mother's absence.

Chin's poetry can be found in her first chapbook, Wildcat Woman, the one she now carries on her back, Stories Surrounding My Coming, and numerous anthologies, including Skyscrapers, Taxis and Tampons, Poetry Slam, Role Call, Cultural Studies: Critical Methodologies. Chin's voice can be heard on CD compilations out of Bar 13- Union Square and Pow Wow productions. In 2009, Chin published her autobiographical novel, The Other Side of Paradise: A Memoir.

She is a host on Logo's After Ellen Internet show, "She Said What?" and a co-host of Centric's My Two Cents.
In 2009, Chin performed in The People Speak, a documentary feature film that uses dramatic and musical performances of the letters, diaries, and speeches of everyday Americans, based on historian Howard Zinn's A People's History of the United States.
Source
Cheryl Clarke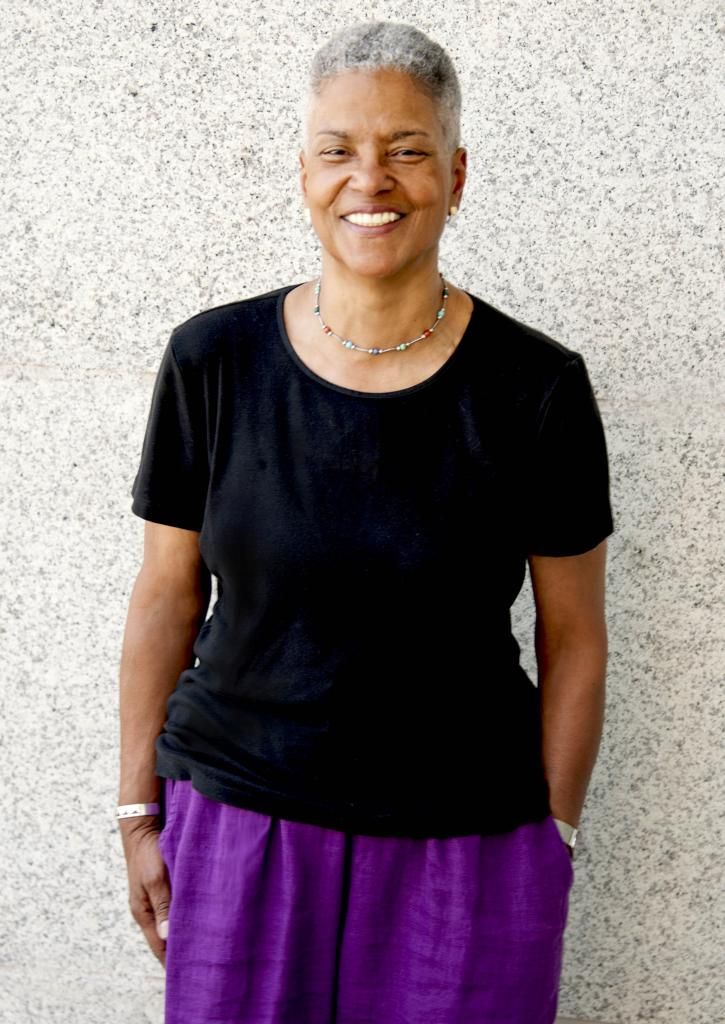 Dr. Cheryl Clarke received a B.A. from Howard University and an M.A., M.S.W., and Ph.D. from Rutgers University. Her books of poetry include Experimental Love (Firebrand Books, 1993), which was nominated for a 1994 Lambda Literary Award; Humid Pitch (1989); Living as a Lesbian (1986); and Narratives: Poems in the Tradition of Black Women (1983). Her poems and essays have appeared in numerous journals and anthologies including The Black Scholar, The Kenyon Review, Belles Lettres, The World in Us: An Anthology of Lesbian and Gay Poetry, and Persistent Desire: A Femme-Butch Reader (1992). She has read her poetry and spoken at venues throughout the United States and served as member of the editorial collective for Conditions magazine. Clarke retired from Rutgers in 2013 after 41 years. In 2013, she was presented the David Kessler Award for distinguished service to the LGBT community by the Center for Lesbian and Gay Studies. She lives in Jersey City, New Jersey.
Photo Credit: Ann E. Chapman
Lucille Clifton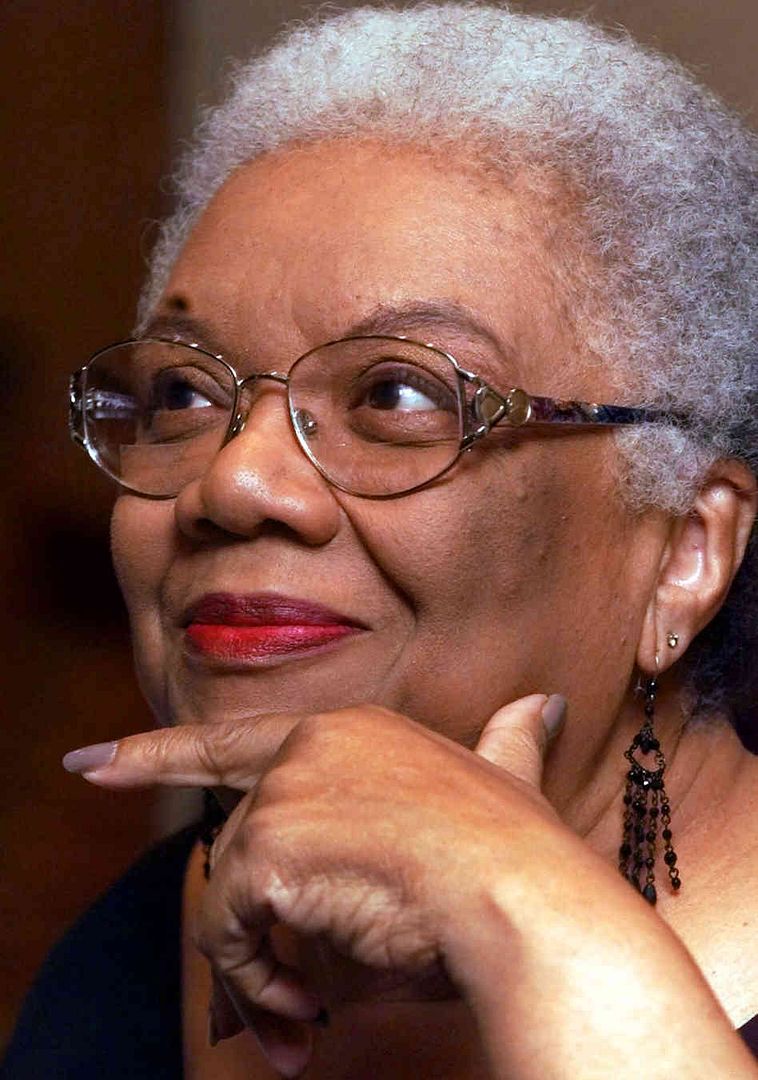 Lucille Clifton was born in Depew, New York, on June 27, 1936. Her first book of poems,
Good Times: Poems
, was rated one of the best books of the year by the New York Times in 1969.
Clifton remained employed in state and federal government positions until 1971, when she became a writer in residence at Coppin State College in Baltimore, Maryland, where she completed two collections:
Good news about the earth
and
An ordinary woman
.
She has gone on to write several other collections of poetry, including
Voices
;
Mercy
;
Blessing the Boats: New and Selected Poems 1988-2000
, which won the National Book Award;
the terrible stories
, which was nominated for the National Book Award;
The Book of Light
;
Quilting: Poems 1987-1990
;
Next: New Poems
, Her collection
Good Woman: Poems and a Memoir 1969-1980
was nominated for the Pulitzer Prize;
TWO-HEADED WOMAN.
, also a Pulitzer Prize nominee, was the recipient of the University of Massachusetts Press Juniper Prize. She has also written
Generations: A memoir
and more than sixteen books for children, written expressly for an African-American audience.
Her honors include an Emmy Award from the American Academy of Television Arts and Sciences, a Lannan Literary Award, two fellowships from the National Endowment for the Arts, the Shelley Memorial Award, the YM-YWHA Poetry Center Discovery Award, and the 2007 Ruth Lilly Prize.
In 1999, she was elected a Chancellor of the Academy of American Poets. She has served as Poet Laureate for the State of Maryland and Distinguished Professor of Humanities at St. Mary's College of Maryland.
After a long battle with cancer, Lucille Clifton died on February 13, 2010, at the age of 73.
Source
Rita Dove
Rita Dove served as Poet Laureate of the United States and Consultant to the Library of Congress from 1993 to 1995 and as Poet Laureate of the Commonwealth of Virginia from 2004 to 2006. She has received numerous literary and academic honors, among them the 1987 Pulitzer Prize in Poetry and, more recently, the 2003 Emily Couric Leadership Award, the 2001 Duke Ellington Lifetime Achievement Award, the 1997 Sara Lee Frontrunner Award, the 1997 Barnes & Noble Writers for Writers Award, the 1996 Heinz Award in the Arts and Humanities and the 1996 National Humanities Medal from President Clinton. In 2006 she received the Common Wealth Award of Distinguished Service, in 2007 she became a Chubb Fellow at Yale University, in 2008 she was honored with the Library of Virginia's Lifetime Achievement Award, and in 2009 she received the Fulbright Lifetime Achievement Medal and the Premio Capri. President Barack Obama presented her with the 2011 National Medal of Art, which made her the only poet with both the National Humanities Medal and the National Medal of Arts to her credit. To date, 24 honorary doctorates have been bestowed upon Rita Dove, most recently – in 2013 - by Emerson College in Boston and Emory University in Atlanta.
Ms. Dove was born in Akron, Ohio in 1952. A 1970 Presidential Scholar as one of the hundred top American high school graduates that year, she received her B.A. summa cum laude from Miami University of Ohio in 1973 and her M.F.A. from the University of Iowa in 1977. In 1974/75 she held a Fulbright scholarship at the Universität Tübingen in Germany. She has published the poetry collections
The Yellow House on the Corner
,
Museum
,
Thomas and Beulah
,
Grace Notes: Poems
,
Selected Poems
, Mother Love (1995),
On the Bus with Rosa Parks: Poems
,
American Smooth: Poems
, a book of short stories,
Fifth Sunday
, the novel
Through the Ivory Gate: A novel
, essays under the title The Poet's World (1995), and the play The Darker Face of the Earth, which had its world premiere in 1996 at the Oregon Shakespeare Festival and was subsequently produced at the Kennedy Center in Washington, D.C., the Royal National Theatre in London, and in many other venues. Seven for Luck, a song cycle for soprano and orchestra with music by John Williams, was premiered by the Boston Symphony Orchestra at Tanglewood in 1998. For "America's Millennium," the White House's 1999/2000 New Year's celebration, Ms. Dove contributed — in a live reading at the Lincoln Memorial, accompanied by John Williams's music — a poem to Steven Spielberg's documentary The Unfinished Journey . She is the editor of The Best American Poetry 2000, and from January 2000 to January 2002 she wrote a weekly column, "Poet's Choice," for The Washington Post. Her latest poetry collection,
Sonata Mulattica: Poems
, was released by W.W. Norton & Co. in 2009, and in 2011 she published The Penguin Anthology of 20th-Century American Poetry.
A member of the American Philosophical Society, the American Academy of Arts and Sciences, and the American Academy of Arts and Letters, Rita Dove holds the chair of Commonwealth Professor of English at the University of Virginia in Charlottesville.
Source
Jessie Redmon Fauset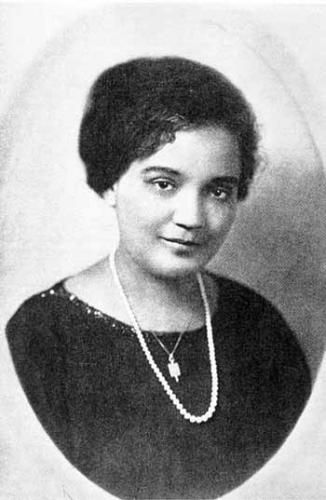 Jessie Redmon Fauset was born on April 27, 1882, in New Jersey's Camden County. She grew up in Philadelphia, Pennsylvania. Her family was not well-off, but they valued education.
Fauset attended the esteemed Philadelphia High School for Girls, where she was likely the sole African American in her class. She wanted to go on to Bryn Mawr College. However, the institution was reluctant to accept its first black student, choosing instead to help Fauset get a scholarship to attend Cornell University.
Fauset did well at Cornell and was selected to join Phi Beta Kappa (some sources have incorrectly identified her as the first African-American woman to become a member of the academic honor society). After graduating in 1905, Fauset's race kept her from being hired as a teacher in Philadelphia. Instead, she taught in Baltimore, Maryland and Washington, D.C.
In 1912, while still teaching, Fauset began to submit reviews, essays, poems and short stories to The Crisis, a magazine founded and edited by W.E.B. Du Bois. Du Bois convinced her to become the publication's literary editor, a position she took up in 1919.
Fauset was active during the Harlem Renaissance, an awakening of artistic output within the African-American community. In her editorial role, she encouraged a number of writers, including Langston Hughes, Jean Toomer and Claude McKay. She also continued to write her own pieces for the magazine.
In addition to her work at The Crisis, Fauset served as co-editor for The Brownies' Book, which was published monthly from 1920 to 1921. The publication's goal was to teach African-American children about their heritage, information Fauset had wished for during her own childhood.
Fauset was inspired to write a novel after reading an inaccurate portrayal of African Americans in a book penned by a white author. Her first novel, There Is Confusion (1924), featured African-American characters in a middle-class setting. It was an unusual choice for the time, which made it more difficult for Fauset to find a publisher.
Fauset left her position at The Crisis in 1926. She looked for work in publishing—even offering to work from home so that her race wouldn't be a factor—but was not successful. She then returned to teaching. Fauset also wrote three more novels: Plum Bun (1929), The Chinaberry Tree (1931) andComedy: American Style (1933).
Fauset's mostly bourgeois characters continued to deal with prejudice, constrained opportunities and cultural compromises. Some of her contemporaries appreciated her focus on a previously unexamined slice of African-American life, but others scorned her genteel settings. Her last two novels were less successful, and Fauset's formerly prodigious writing output began to taper off.
Fauset had married a businessman, Herbert Harris, in 1929. The two lived together in New Jersey until Harris died in 1958. Fauset then returned to Philadelphia. She died in that city on April 30, 1961, at the age of 79.
With her support for up-and-coming writers, Fauset was responsible for the development of many new African-American voices, while her novels, essays, poems and other work meant that she was a prolific author in her own right. Though not as well-known as many of her contemporaries, Fauset was an important part of the Harlem Renaissance.
Source
Nikki Giovanni
On June 7, 1943, Yolanda Cornelia "Nikki" Giovanni was born in Knoxville, Tennessee and raised in Cincinnati, Ohio. In 1960, she entered Fisk University in Nashville, Tennessee, where she worked with the school's Writer's Workshop and edited the literary magazine. After receiving her bachelor of arts degree in 1967, she organized the Black Arts Festival in Cincinnati before entering graduate school at the University of Pennsylvania and Columbia University.
In her first two collections, Black Feeling, Black Talk (Harper Perennial, 1968) and Black Judgement (Broadside Press, 1969), Giovanni reflects on the African-American identity. Recently, she has published Bicycles: Love Poems (William Morrow, 2009); Acolytes (HarperCollins, 2007); The Collected Poetry of Nikki Giovanni: 1968-1998 (2003); Quilting the Black-Eyed Pea: Poems and Not-Quite Poems (2002); Blues For All the Changes: New Poems (1999); Love Poems (1997); and Selected Poems of Nikki Giovanni (University Press of Mississippi, 1996).
A lung cancer survivor, Giovanni has also contributed an introduction to the anthology Breaking the Silence: Inspirational Stories of Black Cancer Survivors (Hilton Publishing, 2005). Her honors include the Reverend Martin Luther King Jr. Award for Dedication and Commitment to Service in 2009, three NAACP Image Awards for Literature in 1998, the Langston Hughes award for Distinguished Contributions to Arts and Letters in 1996, as well as more than twenty honorary degrees from national colleges and universities. She has been given keys to more than a dozen cities, including New York, Los Angeles, Dallas, Miami, and New Orleans. Several magazines have named Giovanni Woman of the Year, including Essence, Mademoiselle, Ebony, and Ladies Home Journal. She was the first recipient of the Rosa Parks Woman of Courage Award. She has served as poetry judge for the National Book Awards and was a finalist for a Grammy Award in the category of Spoken Word. She is currently Professor of English and Gloria D. Smith Professor of Black Studies at Virginia Tech, where she has taught since 1987.
Source
June Jordan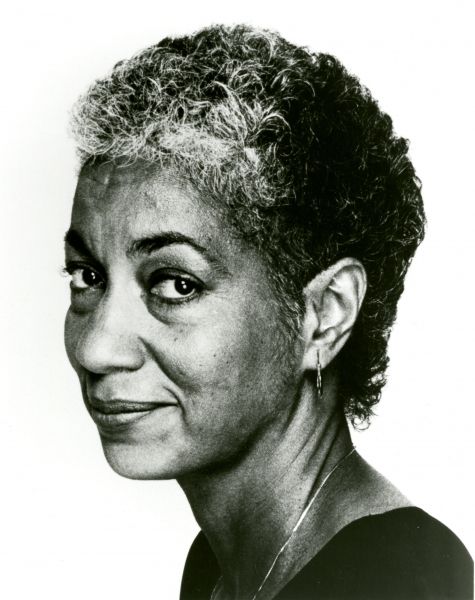 June Jordan (1936 - 2002) was a poet, activist, journalist, essayist and teacher. Prolific and passionate, she was an influential voice who lived and wrote on the frontlines of American poetry, international political vision and human moral witness. The author of many award-winning books, she traveled widely to read her poems and to proclaim a vision of liberation for all people. Dynamic, rebellious, and courageous, June Jordan was, and still is, a lyrical catalyst for change.
Born in Harlem in 1936, Jordan was the child of West Indian immigrant parents, who raised her in the Bedford-Stuyvesant section of Brooklyn, where she began writing poetry at the age of seven. In her teens, she attended the Northfield School for Girls in Massachusetts, and in 1953 enrolled at Barnard College, where she would earn her B.A. She was married in 1955, and divorced after having one child.
Jordan was active in the civil rights, feminist, antiwar and gay and lesbian rights movements, even as she became known as a writer. In 1967, after running poetry workshops for children in Harlem, Jordan began her teaching career at the City College of New York. She taught at Yale University and Sarah Lawrence College, and became a professor of English at the State University of New York at Stony Brook, where she directed The Poetry Center. In 1988, she was appointed professor of African-American Studies at the University of California, Berkeley, where she founded the influential poetry program Poetry For the People.
June Jordan was the author of more than twenty-five major works of poetry, fiction and essays, as well as numerous children's books. Jordan wrote the librettos for the operas Bang Bang Uber Alles with music by Adrienne Torf, and I Was Looking at the Ceiling and Then I Saw the Sky, with music by John Adams; she wrote lyrics frequently for other musicians, as well as plays and musicals. Her journalism was published widely in magazines and newspapers around the world, and she was a regular columnist for The Progressive. An electrifying speaker, Jordan collected many of her most influential speeches and addresses in her books of essays.
Jordan earned numerous honors and awards, including a 1969-1970 Rockefeller grant for creative writing, a Yaddo residency (1979), a National Endowment for the Arts fellowship (1982) and the Achievement Award for International Reporting from the National Association of Black Journalists (1984). Jordan also won the Lila Wallace Reader's Digest Writers Award (1995-1998), the Ground Breakers-Dream Makers Award from The Woman's Foundation (1994), the Chancellor's Distinguished Lectureship from the University of California at Berkeley, the PEN Center USA West Freedom to Write Award (1991) and a congressional citation for her outstanding contributions to literature, the progressive movement and the civil rights movement.
Source
Audre Lorde
Poet, essayist, and novelist Audre Lorde was born on February 18, 1934, in New York City. Her parents were immigrants from Grenada. The youngest of three sisters, she was raised in Manhattan and attended Catholic school. While she was still in high school, her first poem appeared in Seventeen magazine. Lorde received her B.A. from Hunter College and an M.L.S. from Columbia University. She served as a librarian in New York public schools from 1961 through 1968. In 1962, Lorde married Edward Rollins. They had two children, Elizabeth and Jonathon, before divorcing in 1970.
Her first volume of poems, The First Cities, was published in 1968. In 1968 she also became the writer-in-residence at Tougaloo College in Mississippi, where she discovered a love of teaching. In Tougaloo she also met her long-term partner, Frances Clayton. The First Cities was quickly followed with Cables to Rage (1970) and From a Land Where Other People Live (1972), which was nominated for a National Book Award. In 1974 she published New York Head Shot and Museum. Whereas much of her earlier work focused on the transience of love, this book marked her most political work to date.
In 1976, W.W. Norton released her collection Coal and shortly thereafter published The Black Unicorn. Poet
Adrienne Rich
said of The Black Unicorn that "Lorde writes as a Black woman, a mother, a daughter, a Lesbian, a feminist, a visionary; poems of elemental wildness and healing, nightmare and lucidity." Her other volumes include Chosen Poems Old and New (1982) and Our Dead Behind Us (1986). Poet Sandra M. Gilbert noted not only Lorde's ability to express outrage, but also that she was capable of "of rare and, paradoxically, loving jeremiads." Although her work gained wide acclaim, she was also sharply criticized. In an interview in the journal Callaloo, Lorde responded to her critics: "My sexuality is part and parcel of who I am, and my poetry comes from the intersection of me and my worlds. . . . Jesse Helms's objection to my work is not about obscenity . . .or even about sex. It is about revolution and change. . . . Helms knows that my writing is aimed at his destruction, and the destruction of every single thing he stands for."
Lorde was diagnosed with cancer and chronicled her struggles in her first prose collection, The Cancer Journals, which won the Gay Caucus Book of the Year award for 1981. Her other prose volumes include Zami: A New Spelling of My Name (1982), Sister Outsider: Essays and Speeches (1984), and A Burst of Light (1988), which won a National Book Award.
In the 1980s, Lorde and writer Barbara Smith founded Kitchen Table: Women of Color Press. She was also a founding member of Sisters in Support of Sisters in South Africa, an organization that worked to raise concerns about women under apartheid.
Audre Lorde was professor of English at John Jay College of criminal justice and Hunter College. She was the poet laureate of New York from 1991-1992. She died of breast cancer in 1992. The Collected Poems Of Audre Lorde was published in 1997.
Source
Sonia Sanchez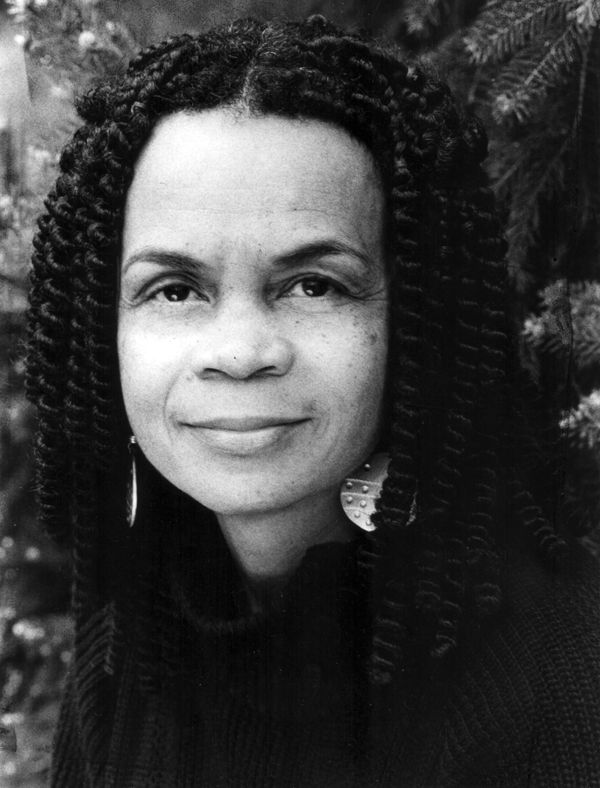 Poet. Mother. Professor. National and International lecturer on Black Culture and Literature, Women's Liberation, Peace and Racial Justice. Sponsor of Women's International League for Peace and Freedom. Board Member of MADRE. Sonia Sanchez is the author of over 16 books including Homecoming, We a BaddDDD People, Love Poems, I've Been a Woman, A Sound Investment and Other Stories, Homegirls and Handgrenades, Under a Soprano Sky, Wounded in the House of a Friend (Beacon Press, 1995), Does Your House Have Lions? (Beacon Press, 1997), Like the Singing Coming off the Drums (Beacon Press, 1998), Shake Loose My Skin (Beacon Press, 1999), and most recently, Morning Haiku (Beacon Press, 2010). In addition to being a contributing editor to Black Scholar and The Journal of African Studies, she has edited an anthology, We Be Word Sorcerers: 25 Stories by Black Americans. BMA: The Sonia Sanchez Literary Review is the first African American Journal that discusses the work of Sonia Sanchez and the Black Arts Movement. A recipient of a National Endowment for the Arts, the Lucretia Mott Award for 1984, the Outstanding Arts Award from the Pennsylvania Coalition of 100 Black Women, the Community Service Award from the National Black Caucus of State Legislators, she is a winner of the 1985 American Book Award for Homegirls and Handgrenades, the Governor's Award for Excellence in the Humanities for 1988, the Peace and Freedom Award from Women International League for Peace and Freedom (W.I.L.P.F.) for 1989, a PEW Fellowship in the Arts for 1992-1993 and the recipient of Langston Hughes Poetry Award for 1999. Does Your House Have Lions? was a finalist for the National Book Critics Circle Award. She is the Poetry Society of America's 2001 Robert Frost Medalist and a Ford Freedom Scholar from the Charles H. Wright Museum of African American History. Her poetry also appeared in the movie Love Jones. Sonia Sanchez has lectured at over 500 universities and colleges in the United States and has traveled extensively, reading her poetry in Africa, Cuba, England, the Caribbean, Australia, Europe, Nicaragua, the People's Republic of China, Norway, and Canada. She was the first Presidential Fellow at Temple University and she held the Laura Carnell Chair in English at Temple University. She is the recipient of the Harper Lee Award, 2004, Alabama Distinguished Writer, and the National Visionary Leadership Award for 2006. She is the recipient of the 2005 Leeway Foundation Transformational Award. Currently, Sonia Sanchez is one of 20 African American women featured in "Freedom Sisters," an interactive exhibition created by the Cincinnati Museum Center and Smithsonian Institution traveling exhibition and she was the recipient of the Robert Creeley award in March of 2009.
Source
Warsan Shire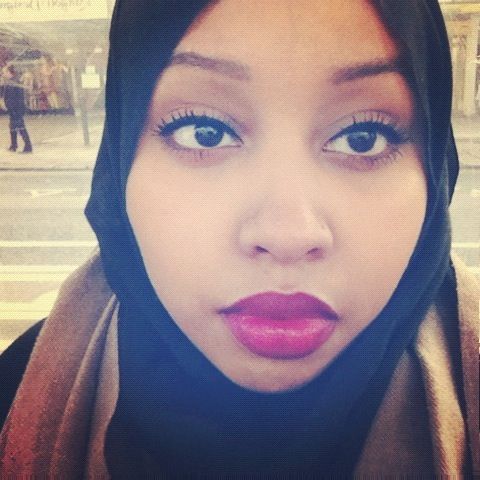 Warshan Shire is a British-Somali poet who gained an immediate following when "For Women Who Are Difficult to Love" went viral in 2011.
In April 2013, Shire was presented with Brunel University's inaugural African Poetry Prize, an award earmarked for poets who have yet to publish a full-length poetry collection.She was chosen from a shortlist of six candidates out of a total 655 entries. In October 2013, Shire was also selected from a shortlist of six young bards as the first Young Poet Laureate for London. The honour is part of the London Legacy Development Corporation's Spoke programme, which focuses on promoting arts and culture in Queen Elizabeth Olympic Park and the surrounding area.
Source
Alice Walker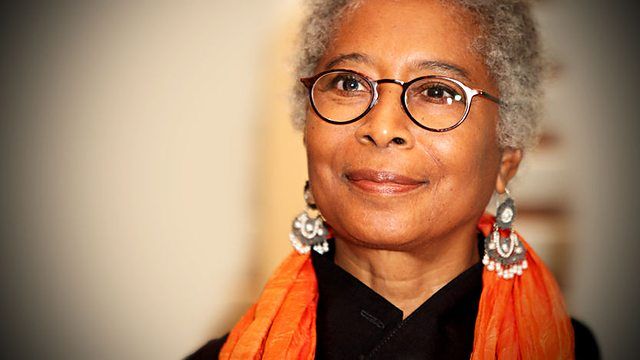 Alice Walker is an African American novelist, short-story writer, poet, essayist, and activist. Her most famous novel,
The Color Purple
, was awarded the
Pulitzer Prize
and the National Book Award in 1983. Walker's creative vision is rooted in the economic hardship, racial terror, and folk wisdom of African American life and culture, particularly in the rural South. Her writing explores multidimensional kinships among women and embraces the redemptive power of social and political revolution.
Walker began publishing her fiction and poetry during the latter years of the Black Arts movement in the 1960s. Her work, along with that of such writers as Toni Morrison and Gloria Naylor, however, is commonly associated with the post-1970s surge in African American women's literature.
The poems in Walker's first volume, Once (1968), are based on her experiences during the civil rights movement and her travels to Africa. Influenced by Japanese haiku and the philosophy of author Albert Camus, Once also contains meditations on love and suicide. Indeed, after Walker visited Africa during the summer of 1964, she had struggled with an unwanted pregnancy upon her return to college. She speaks openly in her writing about the mental and physical anguish she experienced before deciding to have an abortion. The poems in Once grew not only from the sorrowful period in which Walker contemplated death but also from her triumphant decision to reclaim her life.
Many of the narrative poems of her second volume, Revolutionary Petunias and Other Poems (1973), revisit her southern past, while other verses challenge superficial political militancy. The collection won the Lillian Smith Book Award (named for Georgia writer Lillian Smith and administered by the Southern Regional Council) in 1973. Good Night, Willie Lee, I'll See You in the Morning (1979) contains tributes to black political leaders and creative writers. In addition to a fourth volume of poetry, Horses Make a Landscape Look More Beautiful (1984), Walker has compiled her previously published verses in the collection Her Blue Body Everything We Know: Earthling Poems 1965-1990 Complete (1991). In a review of Absolute Trust in the Goodness of the Earth: New Poems (2003), Publishers Weekly highlighted the volume's spiritual and ecological topics and added that Walker "explor[es] and prais[es] friendship, romantic love, home cooking, the peace movement, ancestors, ethnic diversity, and particularly admirable strong women, among them the primatologist Jane Goodall." Walker's most recent volume of poems, A Poem Traveled Down My Arm, was published in 2005.
Source
Phillis Wheatley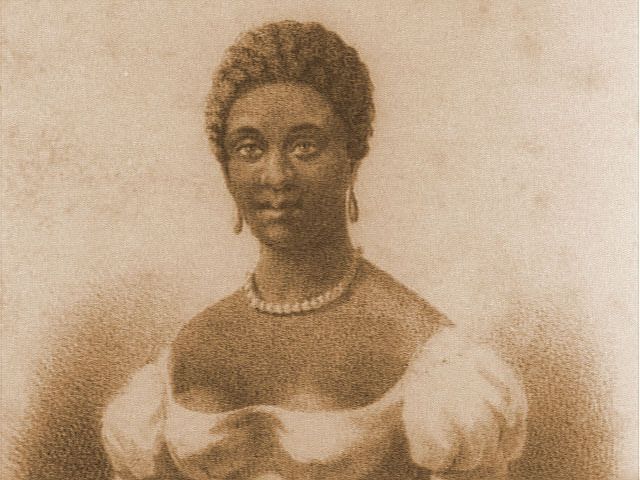 A pioneering African-American poet, Phillis Wheatley was born in Senegal around 1753. At the age of 8, she was kidnapped and brought to Boston on a slave ship. Upon her arrival, John Wheatley purchased the young girl as a servant for his wife, Susanna.
Under the family's direction, Wheatley (who, as was the custom at the time, adopted her master's last name) was taken under Susanna's wing. While Wheatley suffered from poor health, her quick intelligence was hard to miss, and as a result, Susanna did not train her to be her servant.
Instead, Wheatley received lessons in theology, English, Latin and Greek. Ancient history was soon folded into the teachings, as were lessons in mythology and literature. Additionally, Wheatley, while still a slave, enjoyed limited restrictions on her life and became a part of the family. At a time when African Americans were discouraged and intimidated from learning how to read and write, Wheatley's life was an anomaly.
Wheatley wrote her first published poem at age 12. The work, a story about two men who nearly drown at sea, was printed in the Newport Mercury. Other published poems followed, with several also being published, further increasing Wheatley's fame.
In 1773, Wheatley gained considerable stature when her first and only book of poems, Poems on Various Subjects, Religious and Moral, was published. Susanna Wheatley helped finance its publication. As proof of her authorship, the volume included a preface in which 17 Boston men claimed that she had indeed written the poems in it.
Poems on Various Subjects is a landmark achievement in American history. In publishing it, Wheatley became the first African American and first U.S. slave to publish a book of poems, as well as the third American woman to do so.
Following the publication of her book, Wheatley traveled to London to promote her poems, and received medical treatment for a health ailment that she had been battling.
After her return to Boston, Wheatley's life changed significantly. While ultimately freed from slavery, she was devastated by the deaths of several Wheatley family members, including Susanna (d. 1774) and John (d. 1778).
In 1778, Wheatley married a free African American from Boston, John Peters, with who she had three children, all of whom died in infancy. Their marriage proved to be a struggle, with the couple battling constant poverty. Ultimately, Wheatley was forced to find work as a maid in a boarding house.
Wheatley did continue to write, but the growing tensions with the British and, ultimately, the Revolutionary War, weakened enthusiasm for her poems. While she contacted various publishers, she was unsuccessful in finding support for a second volume of poetry.
A strong supporter of America's fight for independence, Wheatley penned several poems in honor of the Continental Army's commander, George Washington. It's not certain whether Washington ever read her work.
Phillis Wheatley died in Boston, Massachusetts, on December 5, 1784.
Source